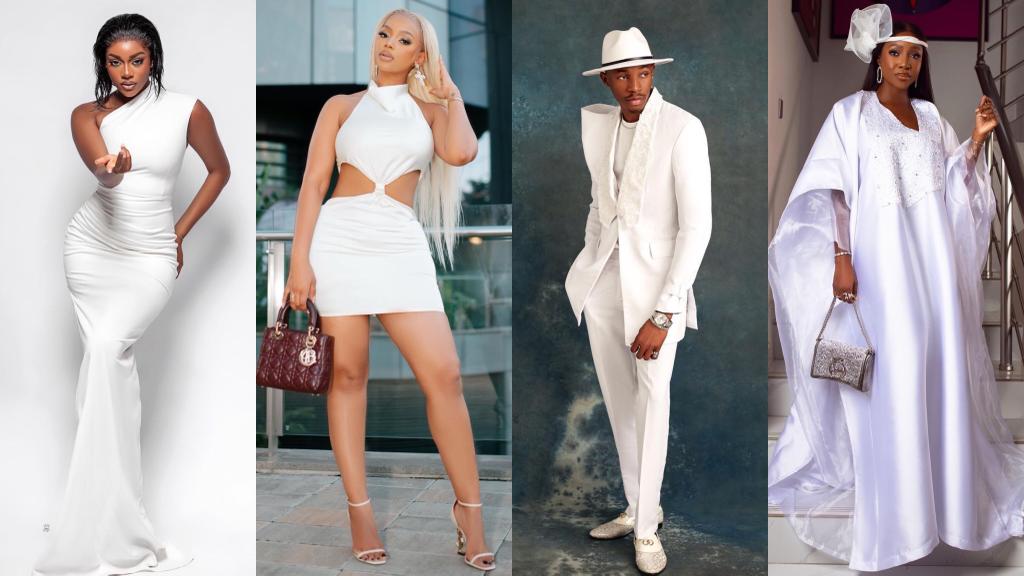 Whether it's Beauty Tukura delivering an angelic look in white, or Ini Dima-Okojie giving rich aunty vibes in a white maxi-dress, white is the colour of the day.
In the world of fashion, colours have the remarkable power to evoke emotions, tell stories, and make bold statements. Among the kaleidoscope of hues, there is one shade that exudes timeless elegance and unparalleled grace – white.
These celebrities, known for their impeccable style, have been embracing the allure of this pristine colour, creating stunning fashion moments that leave us in awe. In this article, we will embark on a fashion journey, exploring how these influential figures from the Nigerian and African entertainment industry have effortlessly rocked white ensembles, setting trends and inspiring fashion enthusiasts across the nation.
In a world filled with noise and chaos, wearing white becomes an act of rebellion, a way to stand out and be heard. It allows one to break free from the confines of societal norms and embrace their individuality with confidence and grace.

Anonymous
From glamorous red carpet appearances to casual street style, African celebrities have been making waves with their white fashion choices. Whether it's a dazzling white gown that accentuates their natural beauty or a crisp white suit that exudes sophistication, these stars have mastered the art of using white as a canvas to showcase their individuality and personal style.
Join us as we delve into the world of African celebrities wearing white, exploring their iconic looks and highlighting the designers behind their ensembles. 
Beauty Tukura, Mihlali Ndamase, Kanaga Jnr, Ini Dima Okojie and more display the true elegance of white.
Mihlali Ndamase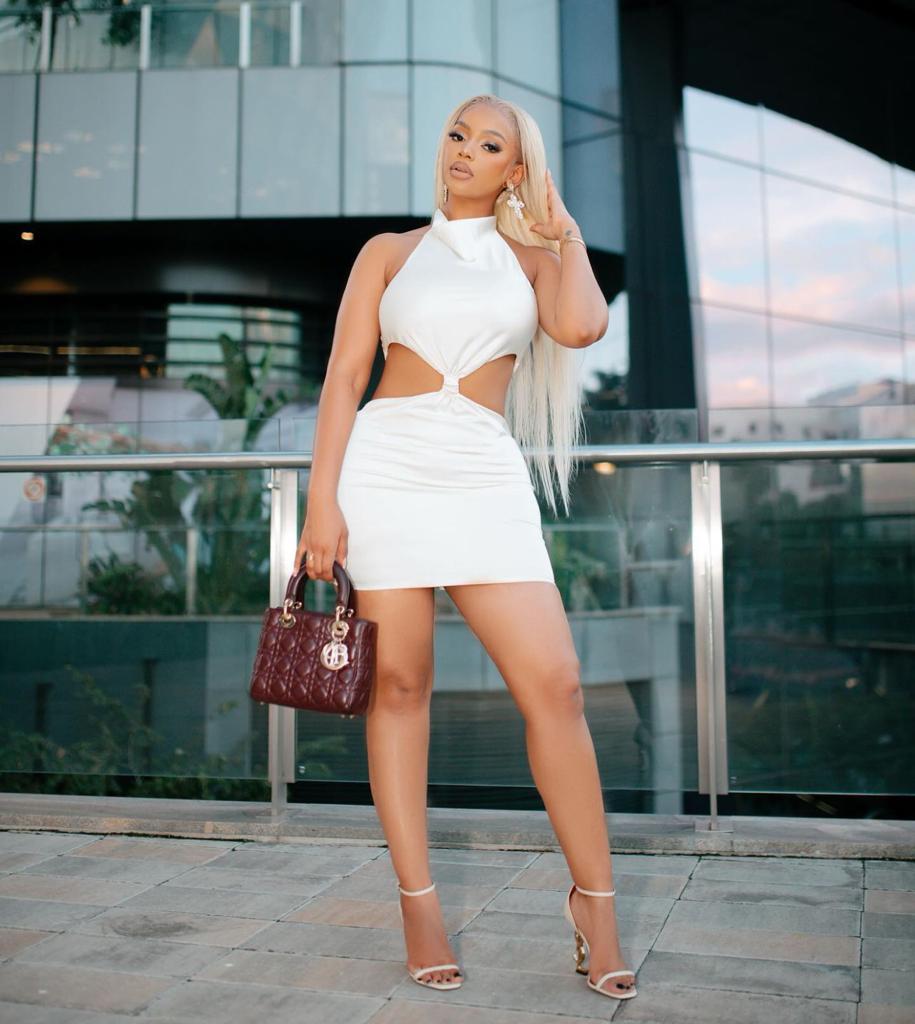 Beauty and lifestyle influencer, Mihlali in 'Oh Polly' dress, paired with YSL stilettos and a Dior bag.
Lizeka Makala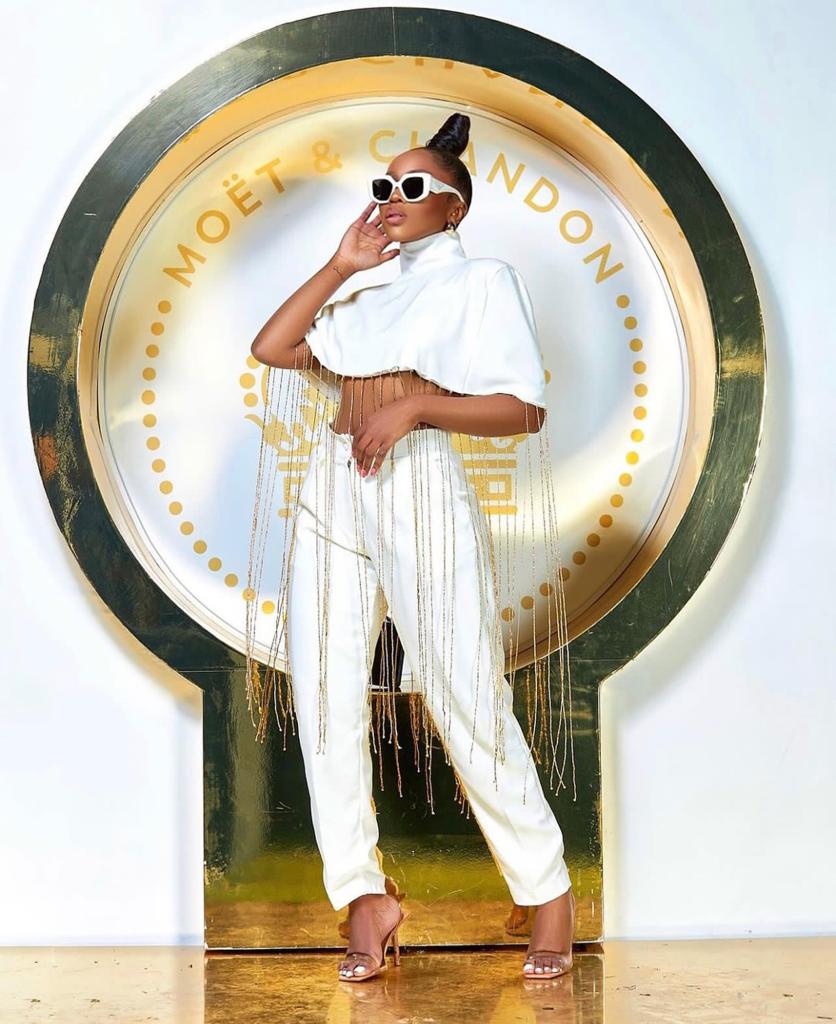 Fashion, beauty , and lifestyle influencer, Lizeka Makala in custom two-piece by SIIMPLY SUITED. 
Hint of Glamour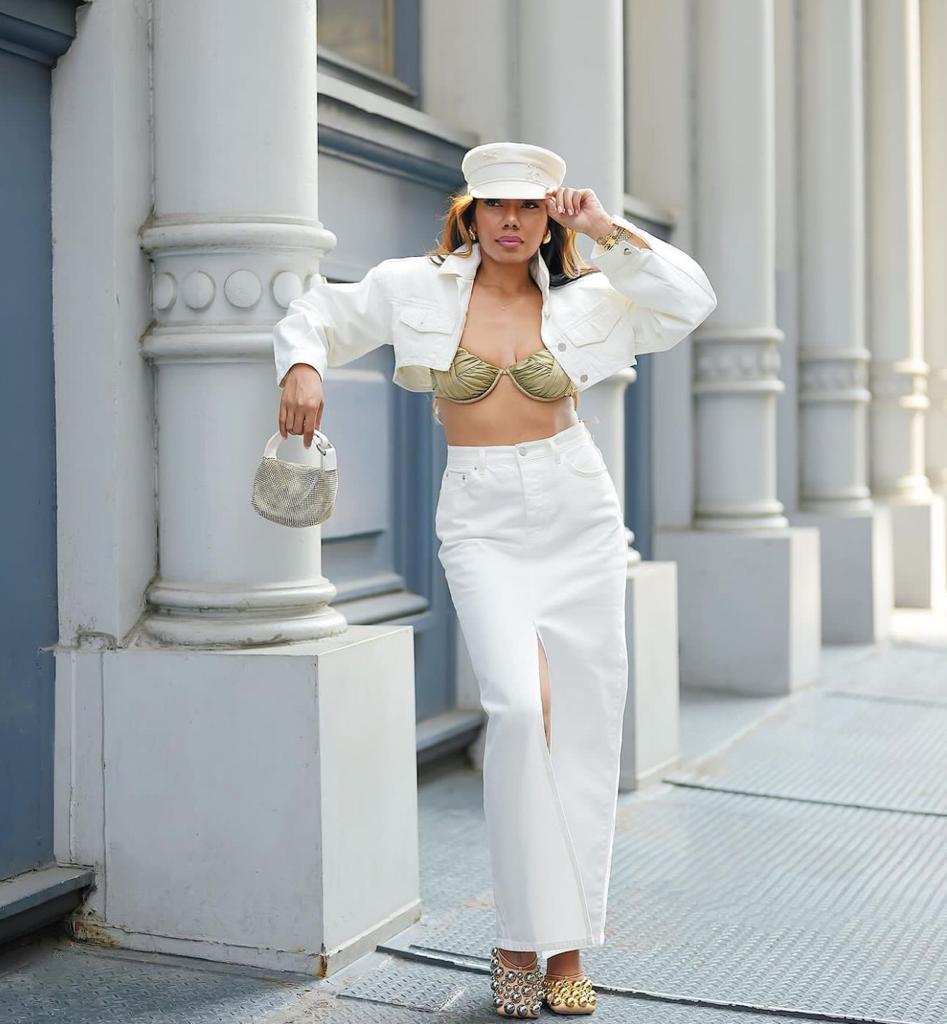 Ad Executive and content creator, Hint of Glamour in an audacious white look.
Kanaga Jnr.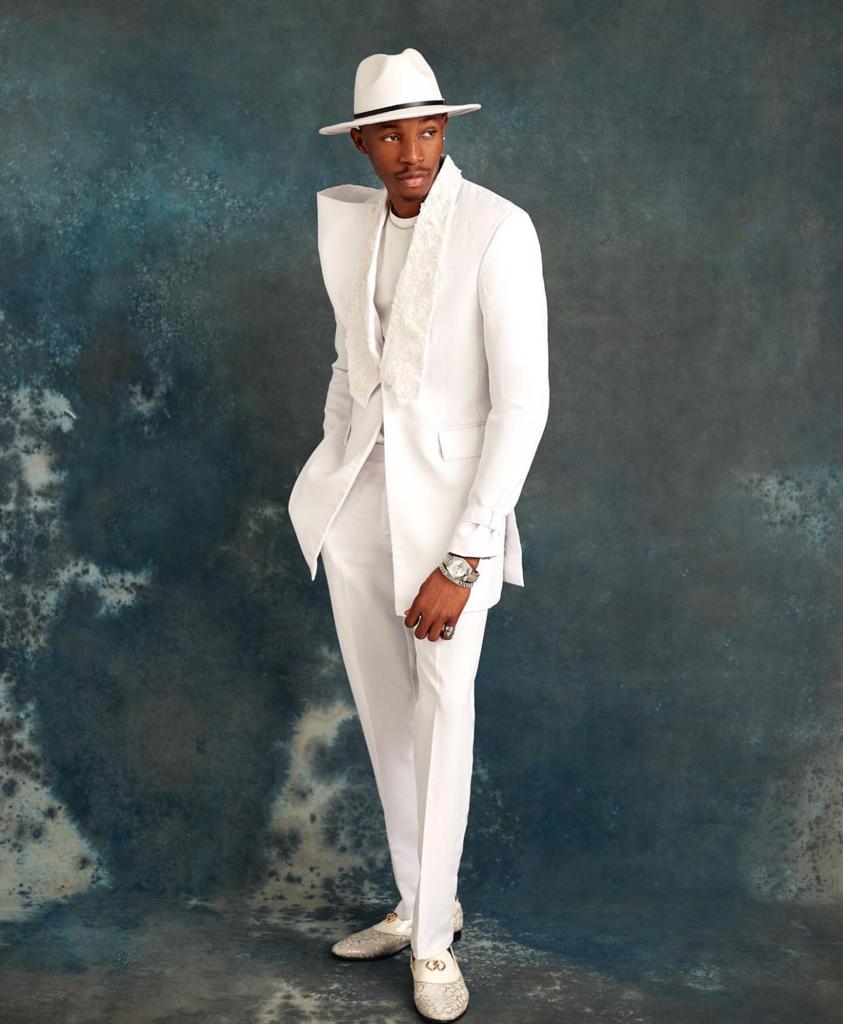 Actor, model, and reality TV star, Kanaga in a two-piece suit by designed and styled by Visible Proof.
Ini Dima Okojie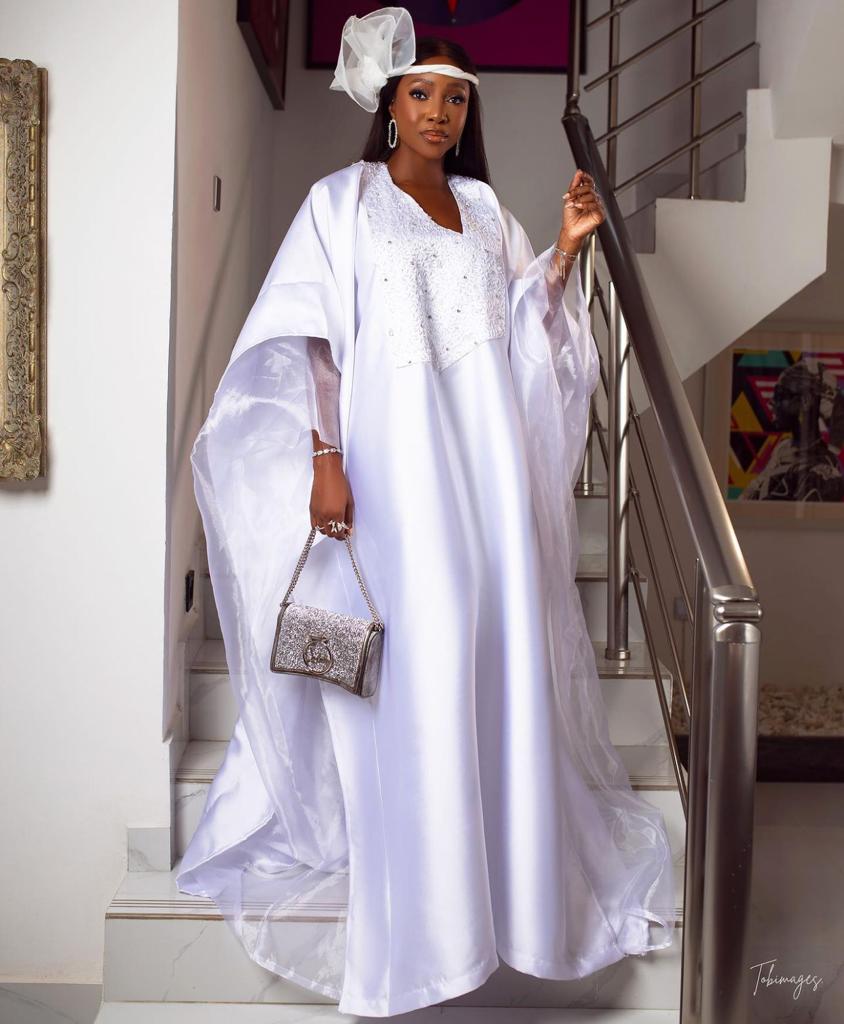 Actor and brand influencer, Ini Dima Okojie in a stunning white maxi dress by Toju Foyeh.
Juliette Foxx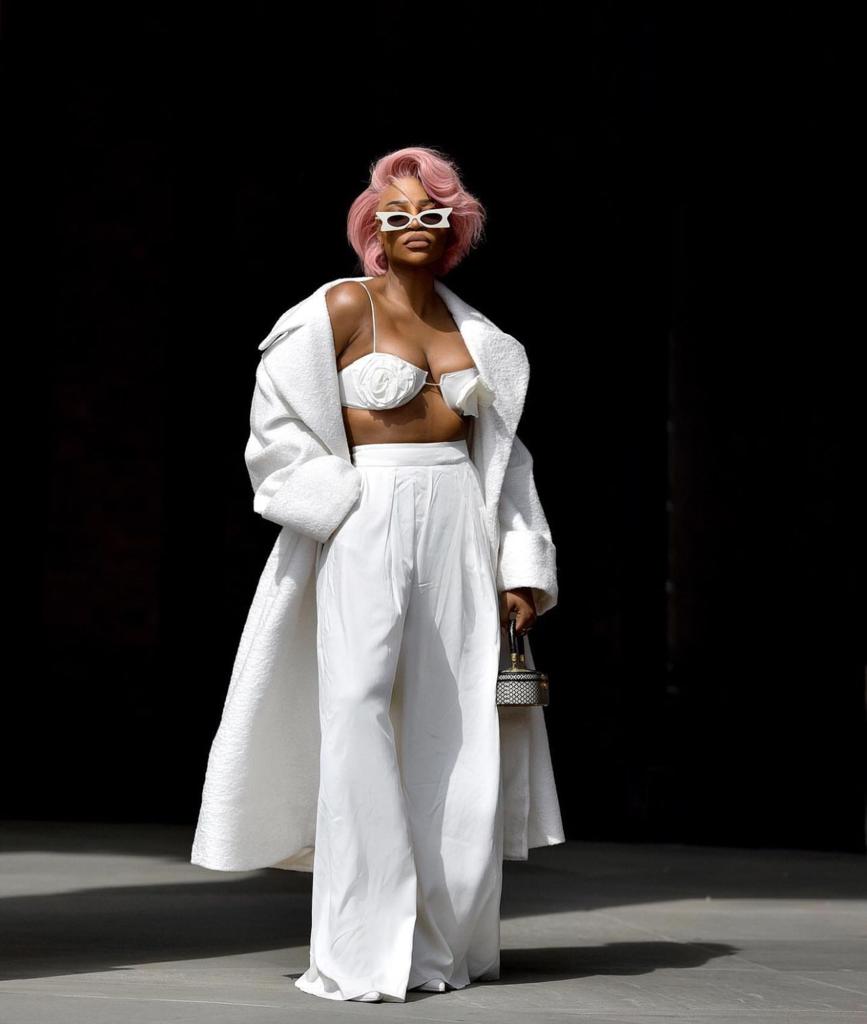 Fashion stylist and content creator, Juliette Foxx in a statement-making white ensemble by Karen Millen and bralette by Mango.
Shannon Thornton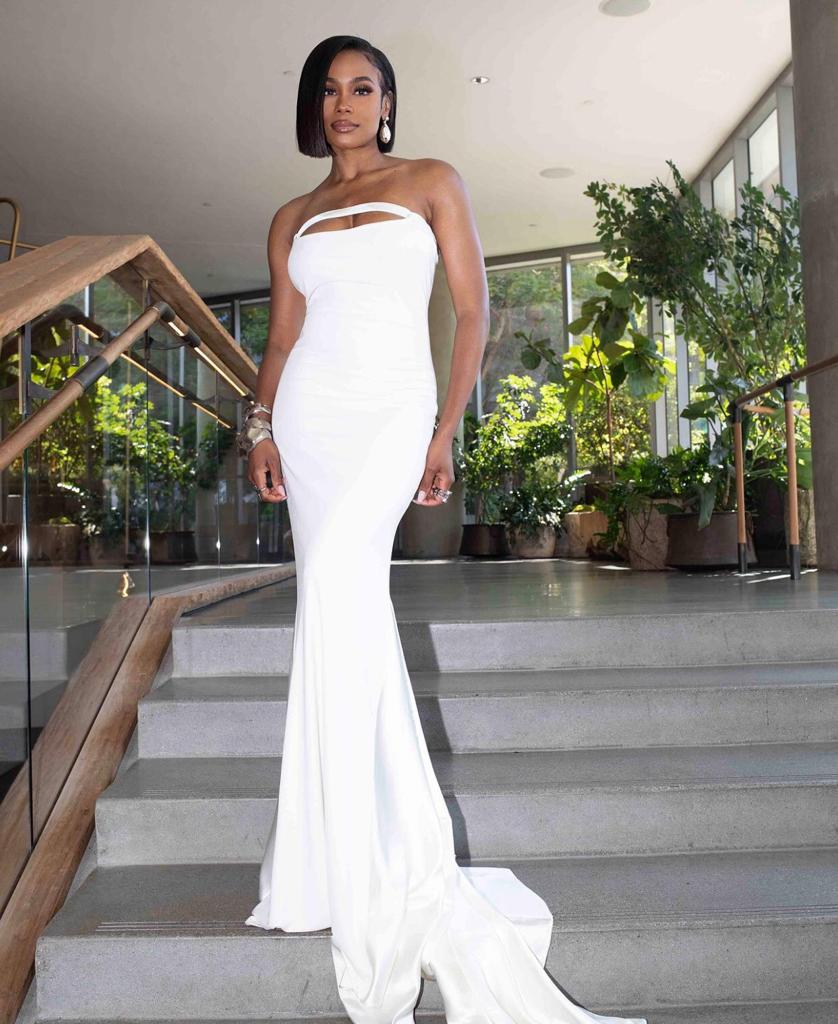 Hollywood actor, Shannon Thornton looks regal in a train white dress by Marc Bouwer.
Hilda Baci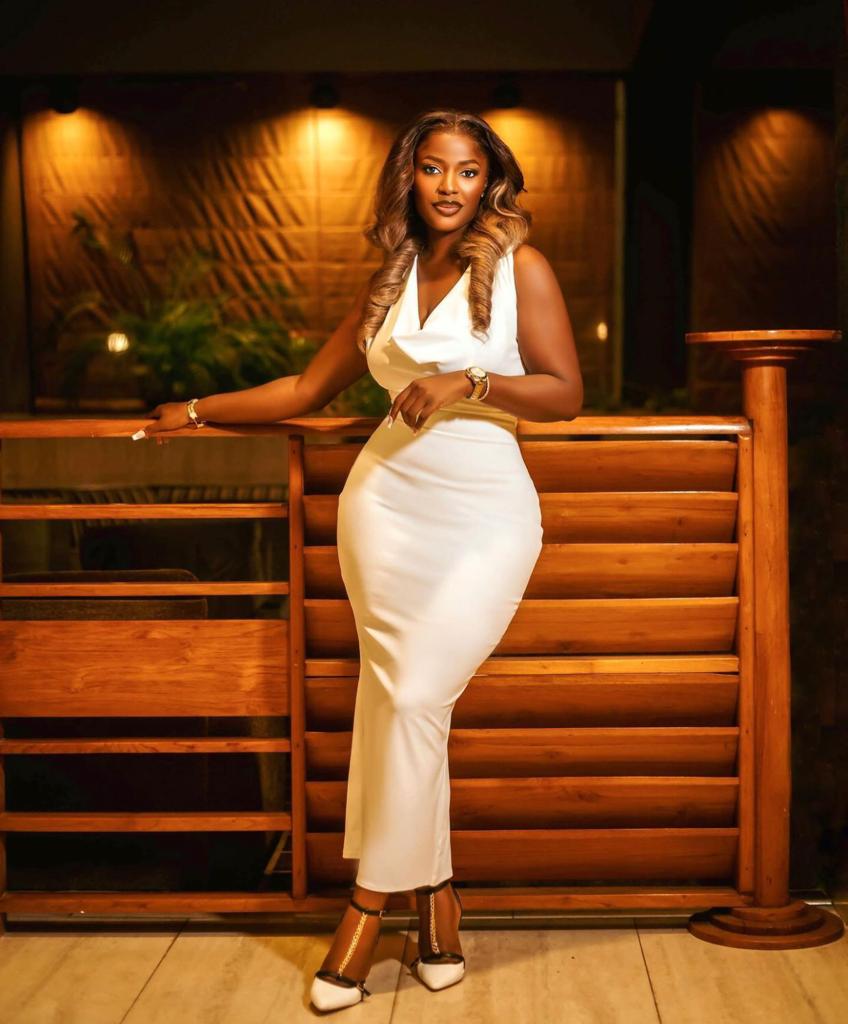 Guinness World Records holder, Hilda Baci in a body-hugging, off-white halter-necked midi dress.
Nqobile Khwezi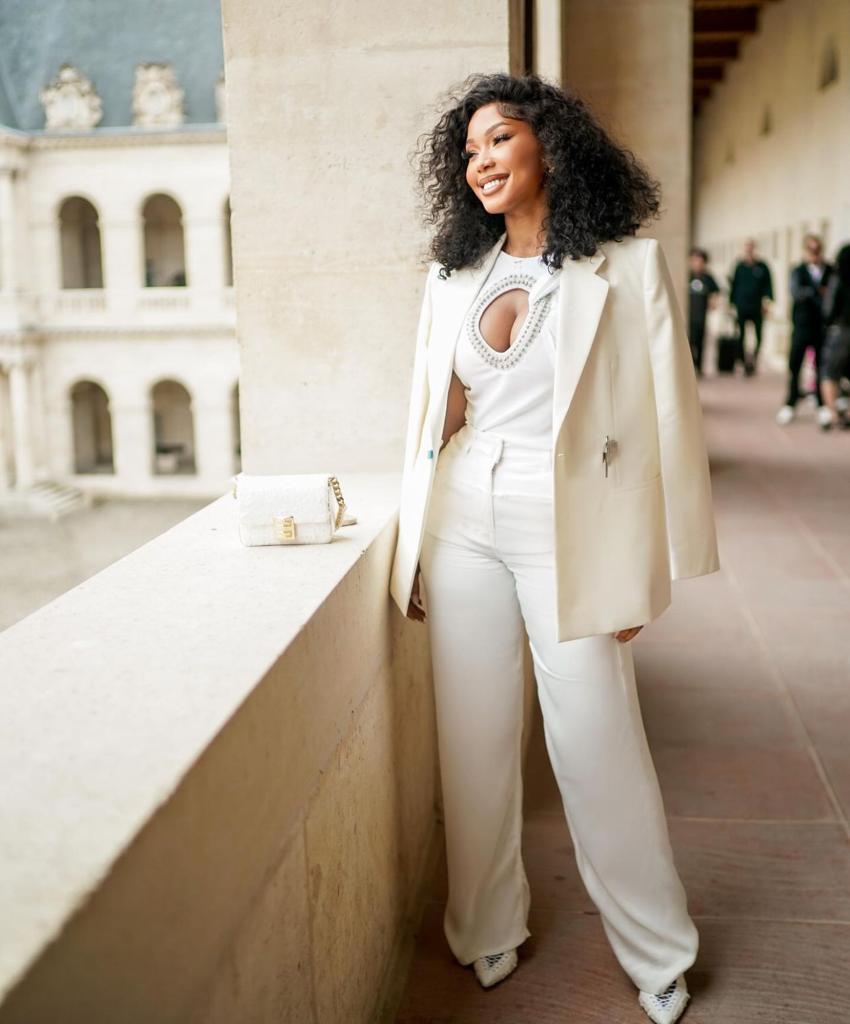 Model and entrepreneur, Nqobile Khwezi in an all-white Givenchy ensemble.
Beauty Tukura.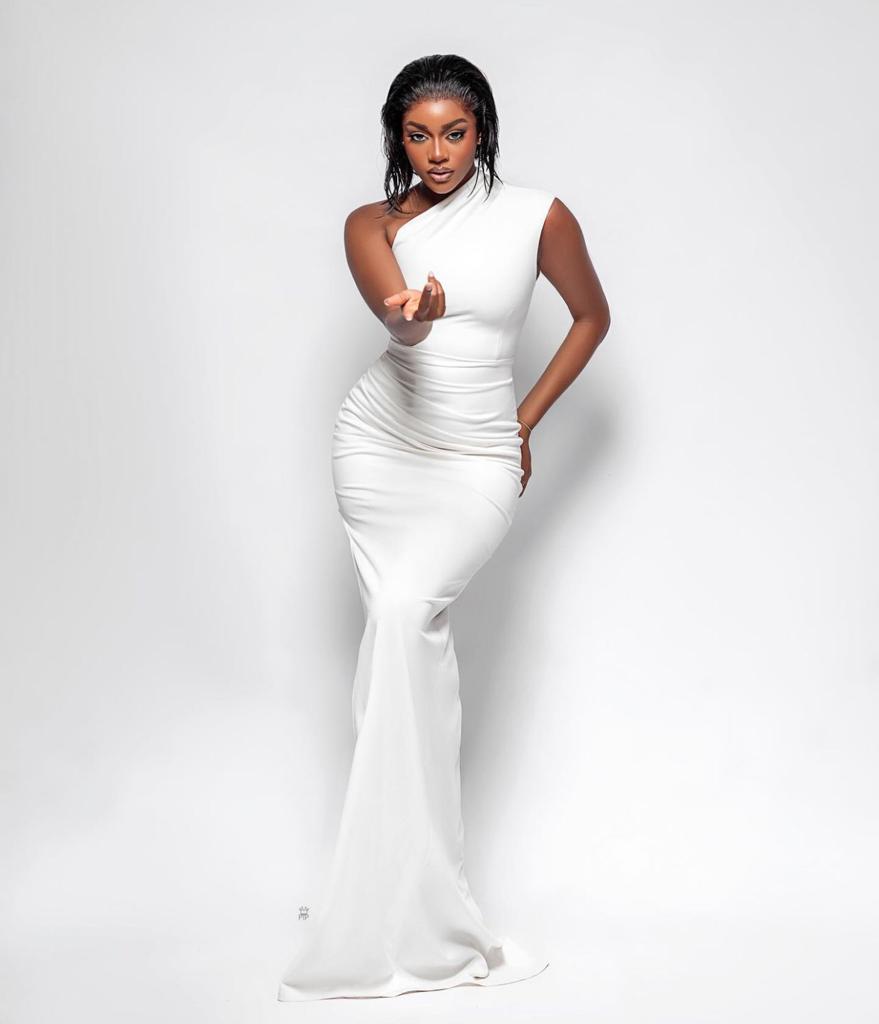 Pageant Queen, brand ambassador, and Glazia cover girl, Beauty Tukura looks angelic in an all-white floor-length dress. We love it.