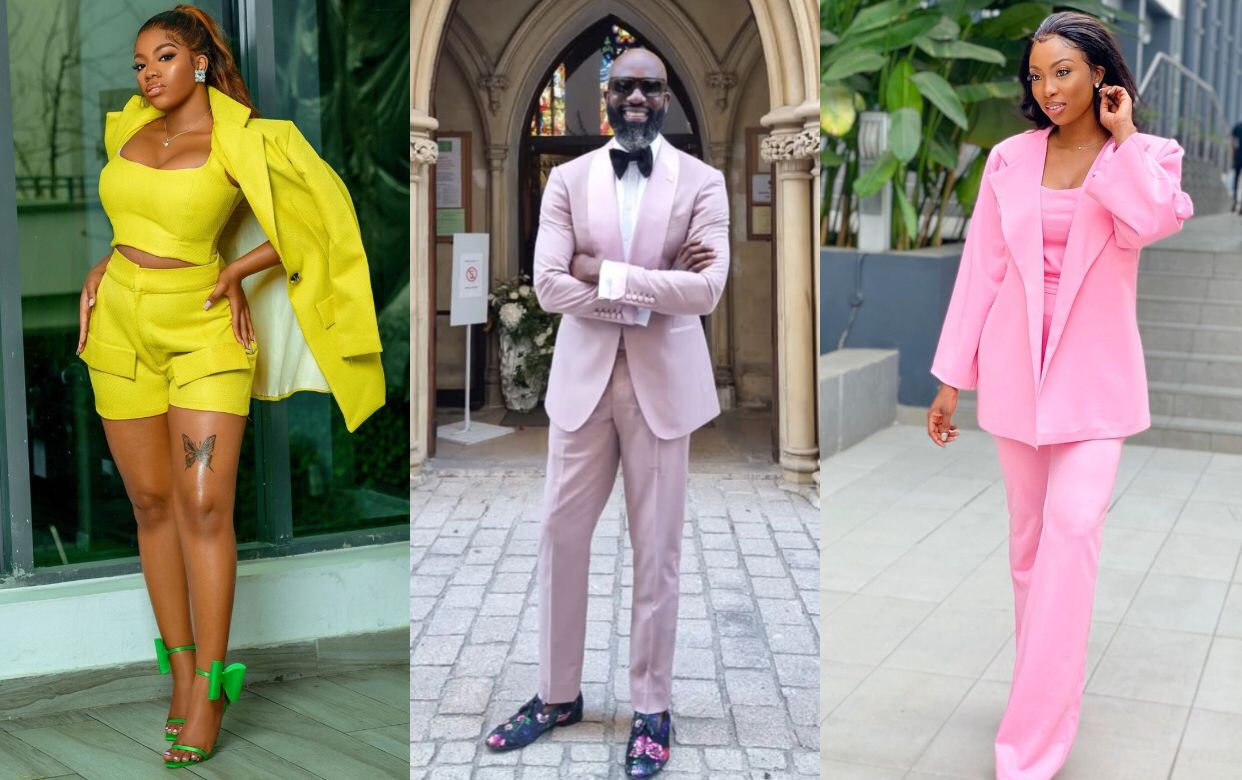 What are Pastel Colours?
"Easy to live with and non-confrontational, this group of calming shades bring people together in unity rather than cause division. A feeling that speaks to the overall philosophy of a generation that prizes inclusivity and sharing. Conveying a message of cleanliness and simplicity, the pastels easily fit into a more minimalist and decluttered design aesthetic, as well as offer a quietness that is soothing to the soul — enduring messages that are especially desirable at this time." These are the words of Laurie Pressman, Pantone's vice president.
Personally, when I think of calm, serene and breathtaking colurs, pastel comes to mind. The soft, almost faded hues of otherise vibrant colours just brings me some feeling of ease and calm. In these times when fashion is screaming at it's loudest, I found a new solace in pastel fashion.
To that effect, we did a deep dive to find some celebrities and fashion/lifestyle influencers who have slayed in pastel colours; and best believe we got what we wanted. We hope you enjoy their slay.
Here are 10 celebs who slayed in pastel colours.
Angel Smith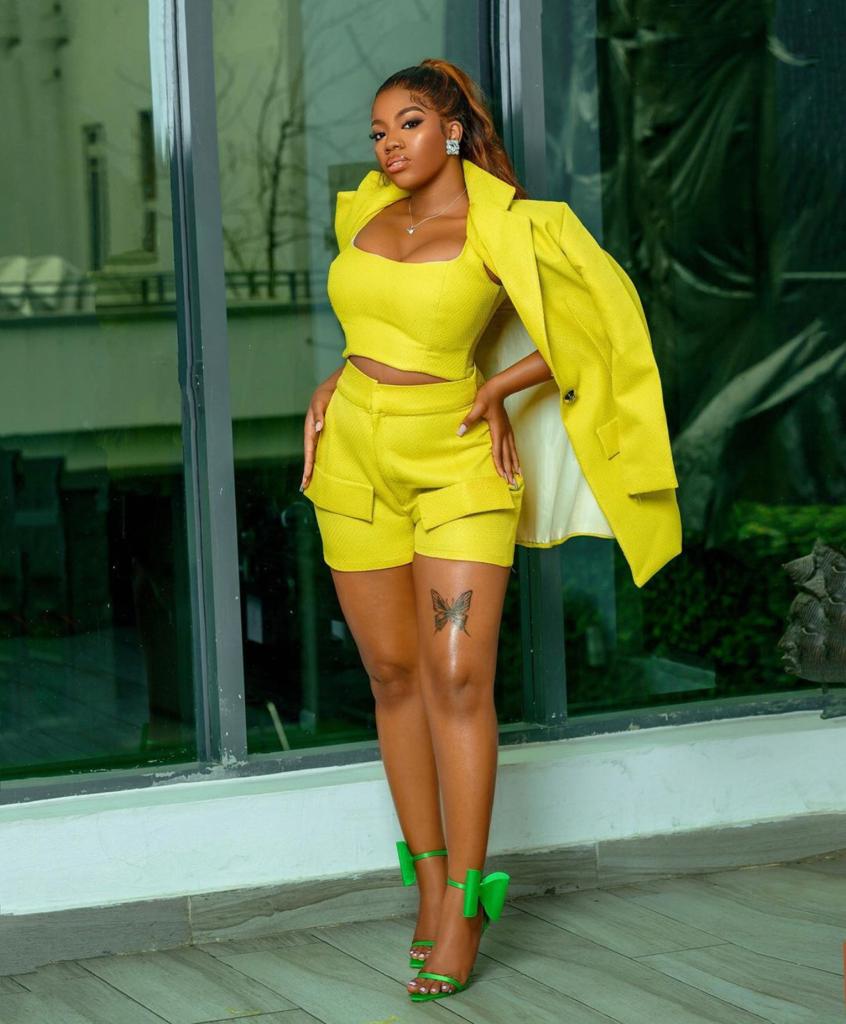 BBNaija reality TV star Angel makes a good case for the colour palette in a showstopping three-piece ensemble by Ann Usman.
Sephora Kongo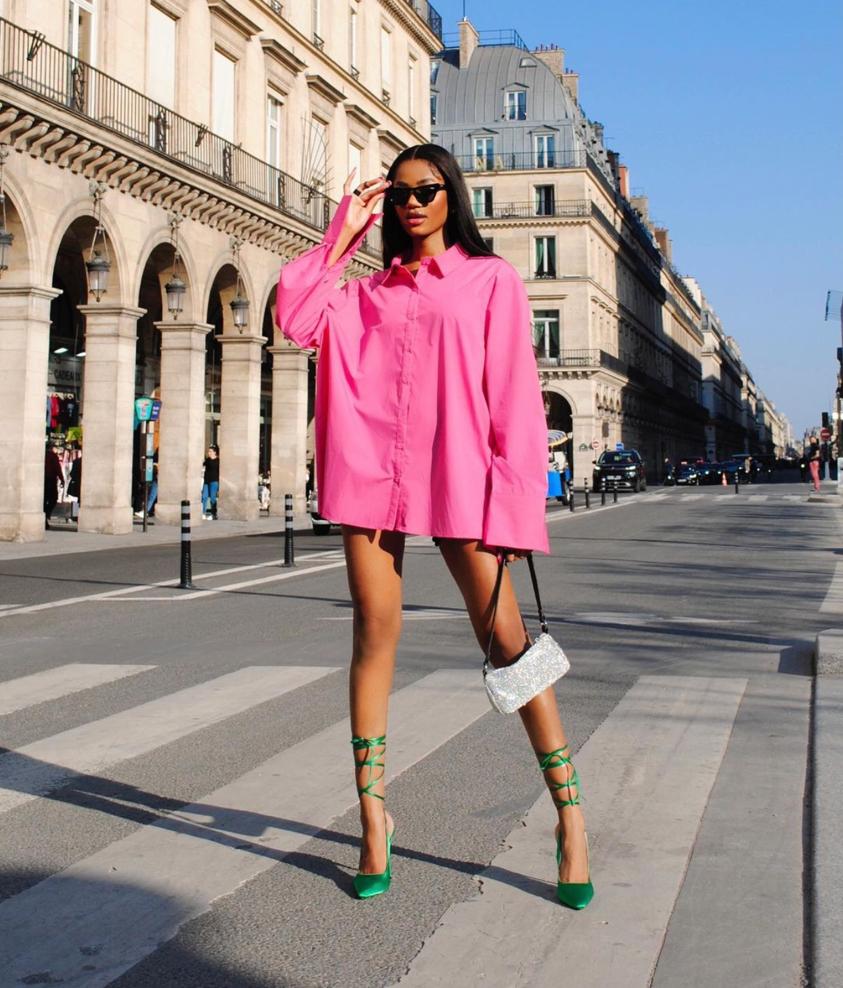 Fashion model Sephora Kongo keeps it simple in a soft pink shirt and lace up green shoes.
Idia Aisien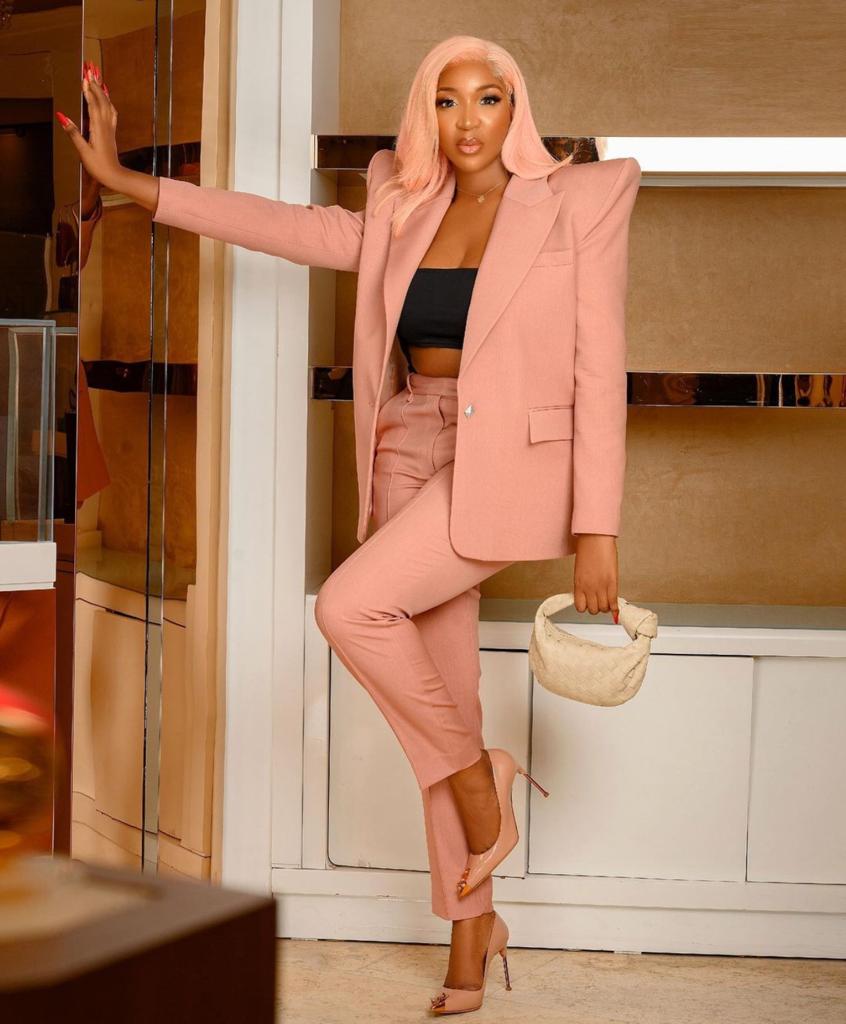 Actor, Idia Aisien is peachy in a Giuseppe di Morabito two-piece suit paired with a Alexander McQueen heels. She also accessorised with a Bottega Veneta handbag. 
Chioma Goodhair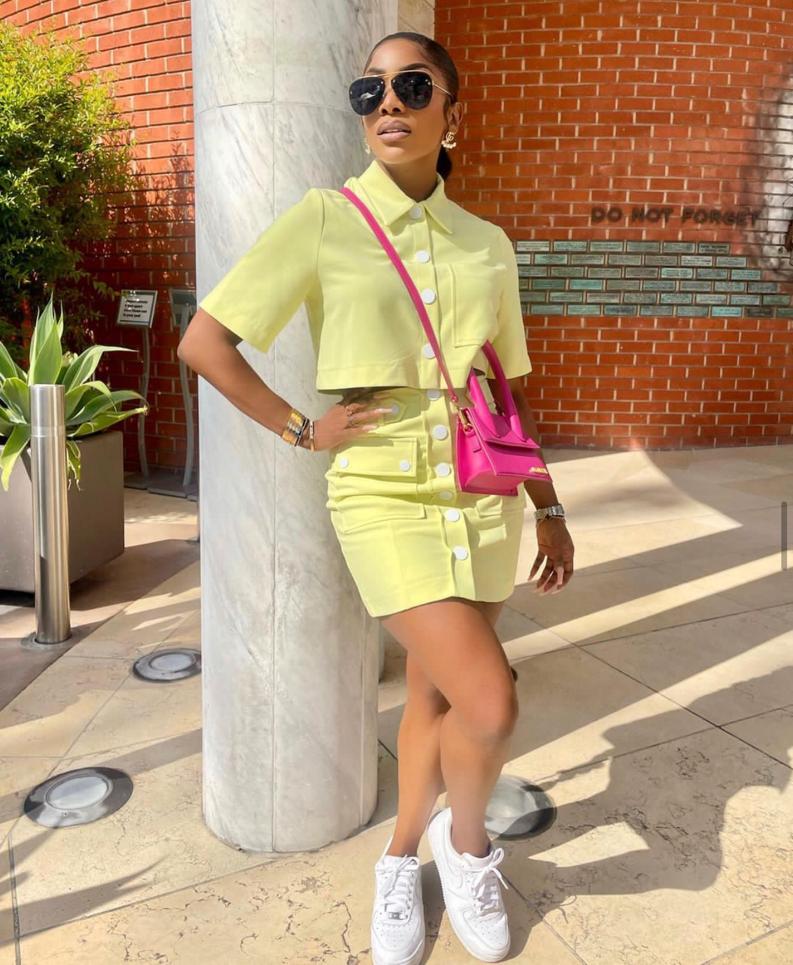 A regular on our fashion lists, reality TV star and lifestyle influencer Chioma Goodhair; wears the softest hue of yellow in a casual yet classy two-piece by Medlin Couture Collection.
Gabriel Akinosho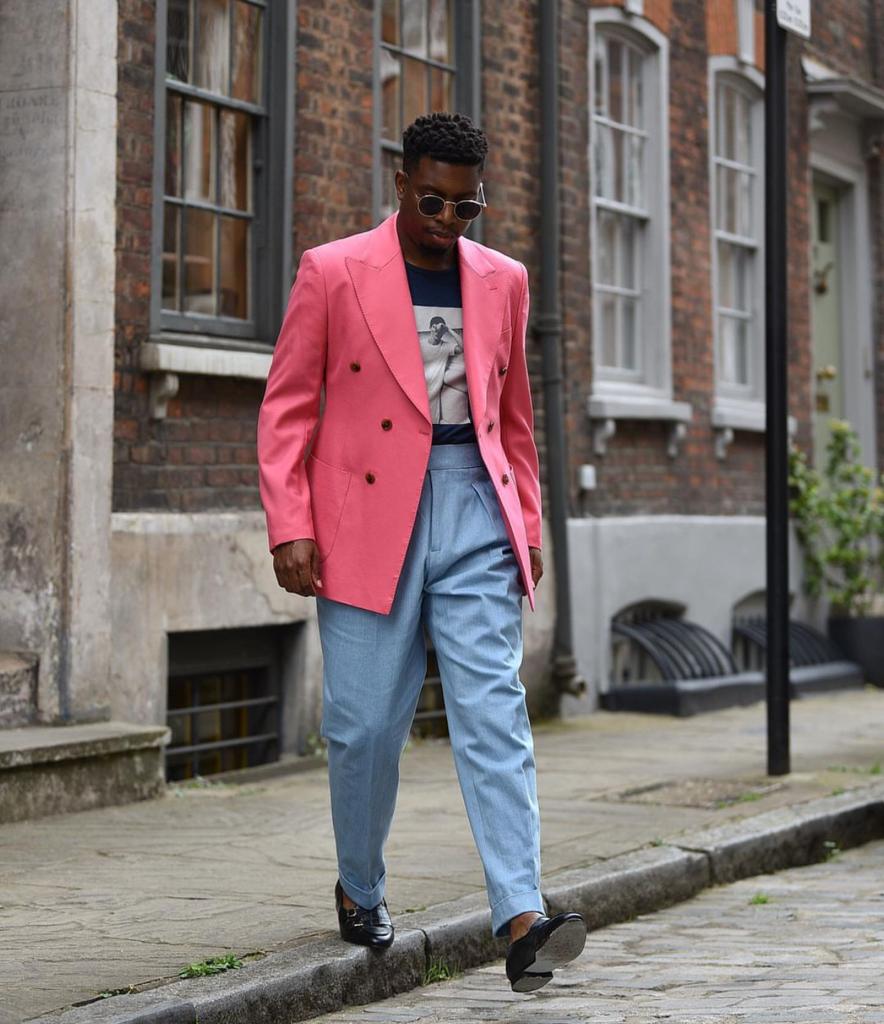 Men's fashion influencer Gabriel Akinosho proves that men too can get it right with pastel colours. He steps out in a baby blue and pink combo, complete with the right accessories.
Damilola
Does pastel get any better? Style blogger Damilola (edaowofashion) says no in a lilac two-piece suit infused with lemon details. We're saying a huge yes to this fit.
Hayet Rida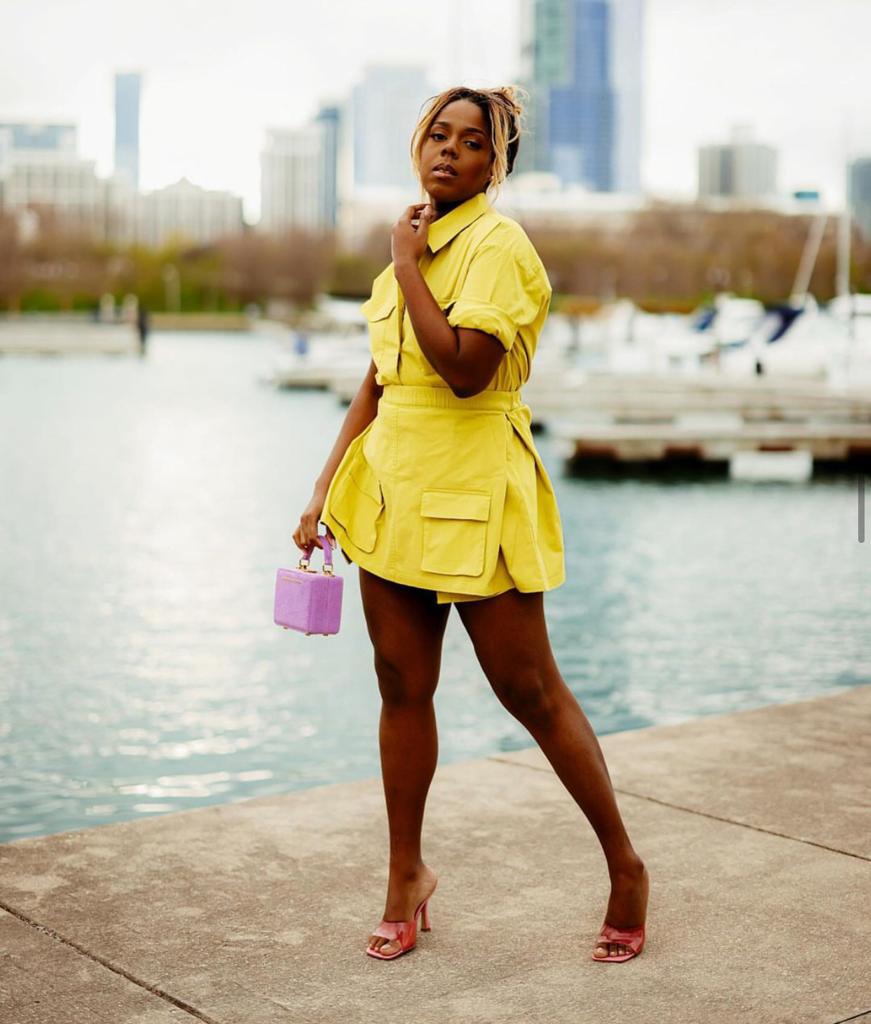 Creative strategist and entrepreneur, Hayet Rida stunns in two-piece by Marche Robinson. Spot the pastel lilac Brandon Blackwood handbag and Steve Madden slips ons.
Bolanle Olukanni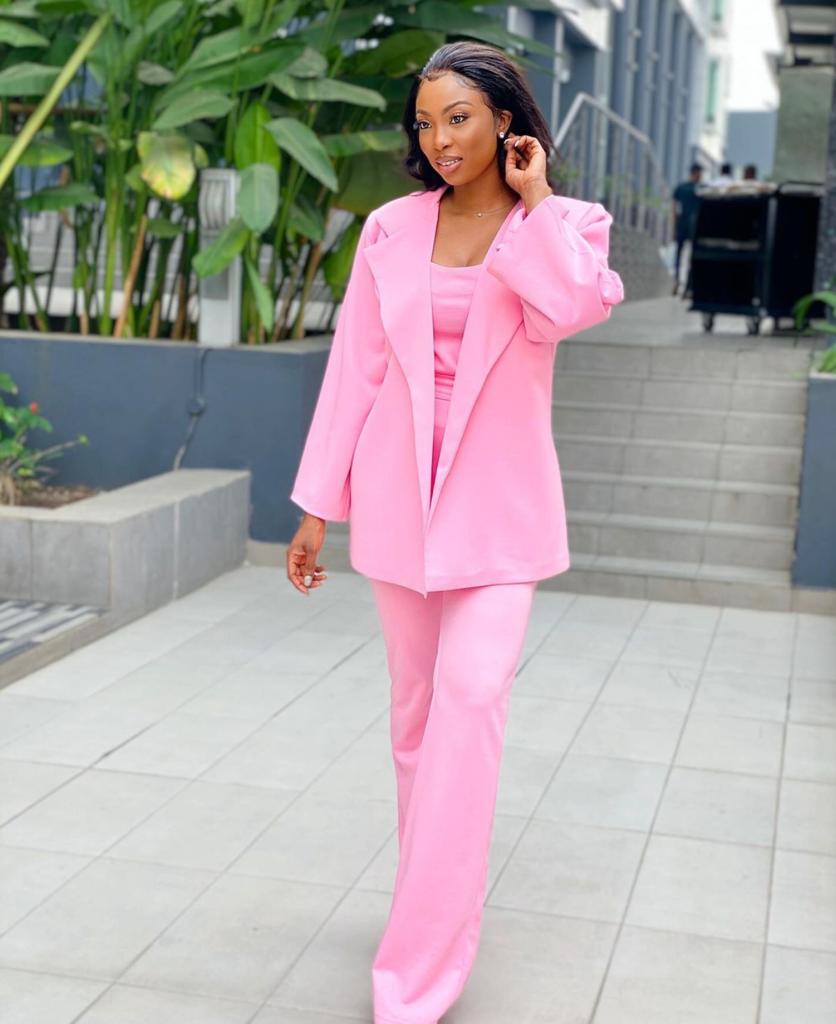 Ace TV/Event host Bolanle Olukanni is simply alluring in a soft pink three-piece by Lady Beellionaire luxury brand. This pastel goodness could put us to a long, peaceful and dreamy sleep. We love it.
Madeleine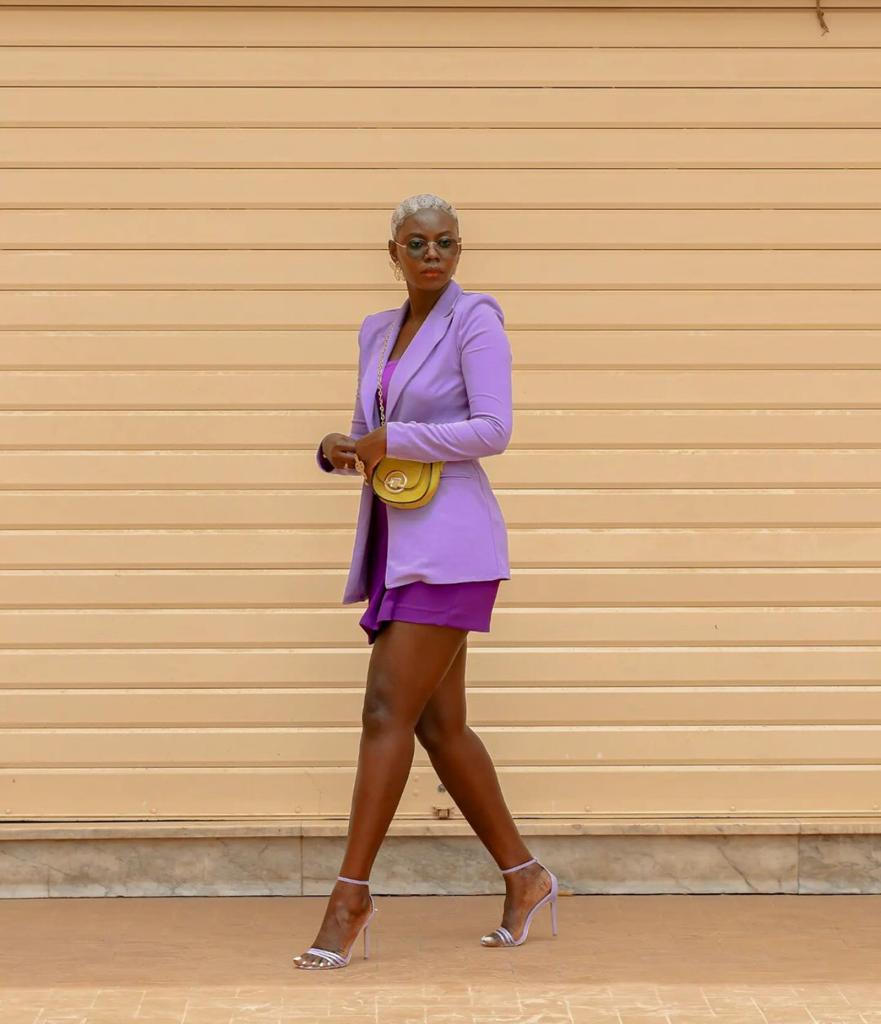 Another good case for pastel colours, is fashion and lifestyle blogger Madeleine in a lilac blazer jacket and heels. Her hair, shades, bag and inner purple dress are perfect for this look.
Mai Atafo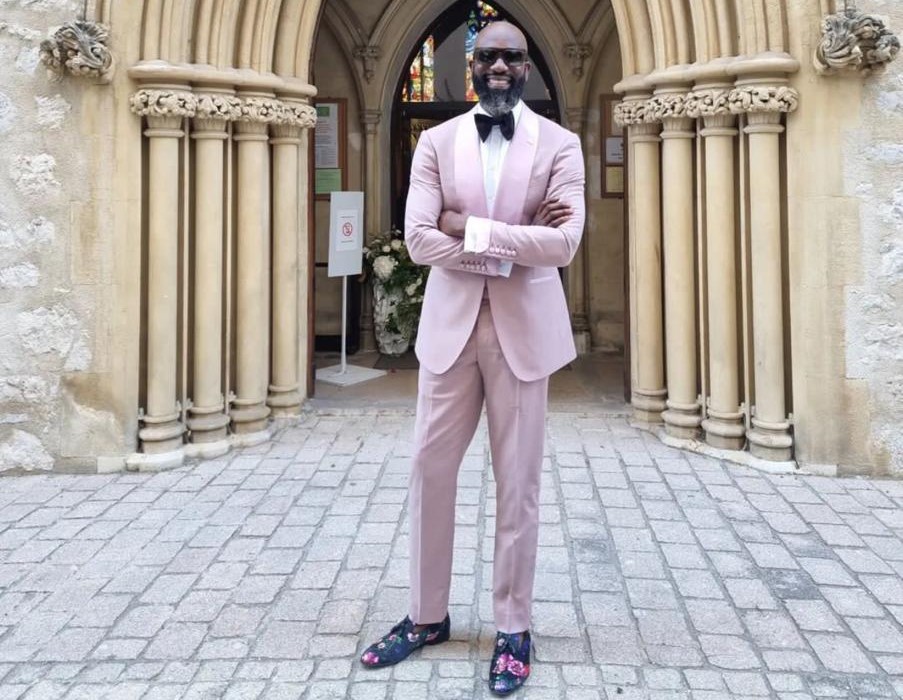 The fashion boss himself, Mai Atafo, proves undoubtedly that special men can rock pastel colours. He rocked a pink pastel two-piece suit and you will hear no arguments from us.