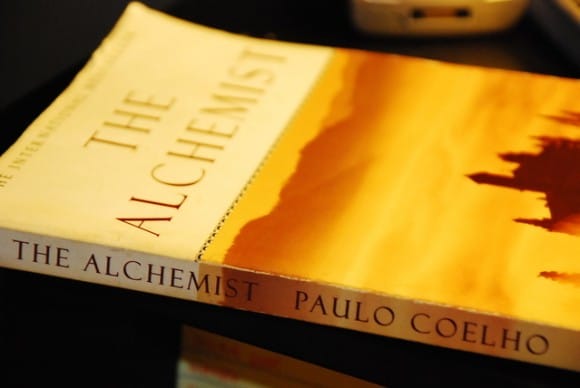 A friend asked me what movie or book had made the greatest impact in my life in 2017: a small book written by Paulo Coelho which sold just 2 copies when it was first released, spoke to me more than the 12 books I had read last year (I read one book a month kudos to  Boldoz Bookclub)
Funnily, the alchemist wasn't one of the books reviewed last year, I saw it on an Instagram page and knew I had to read it. What does it even mean to be an alchemist?
Dictionary meaning: a person who transforms or creates something through a seemingly magical process
Alchemy is a type of chemistry which seeks to try to change ordinary metals into gold and trying to find a medicine that could cure any disease and prolong life
After looking at the definition, I needed to find out what this mysterious science was all about, that it was told as a story just made it that more interesting!! The foreword in this book is explosive, it gives the reader the impression that since the writer who was 41 and desperate could make it, then you can too.

SUMMARY
The Alchemist tells the story of a young shepherd boy who sets out on a journey to find his fortune because he has consistently dreamt that this fortune was buried in the pyramids in Egypt. Many of us start our business, jobs even relationships because of the same reason, I've been having this dream every night (winks), is that truly a reason to drop all and venture out? I can't answer this question, only you can!!
The book basically chronicles his adventure during this fortune finding mission. I'm sharing on some points that spoke to me and encourage that you read it too if you haven't and let's continue the conversation on how everything conspires to help you get what you really want.  I will call them my Aha moments from the book.
Aha 1: That thing you think is over and you're about to shut down can be revived by introducing some new antics, most times this new idea is given by a stranger. You can't see it yourself, you might be tired or too afraid to implement anything. It doesn't have to be anything crazy or new, it might be as simple as serving tea in your mother's china tea cups!!
Aha 2: If something happens to you once that's fine, if it happens a second time it is bound to happen a third time, be prepared to handle it!!
Aha 3: Love releases you to discover yourself, it doesn't tie you down
Aha 4: Listen to your heart, it knows all things, where your heart is that is where you will find your treasure!! (Where is your heart, pause and think on this)
Aha 5: Something needs to be exchanged for value (Value has a price, it's what you do with that value that is priceless).  Everything in life has its price.
Aha 6: God always gives us signs, watch out for them, take them seriously, they will show you what to do, everyone on earth has a treasure that awaits him, master the lessons you learn towards achieving your dream.
Aha 7: There is only one way to learn – through action.  You attract what you are, life attracts life.
Aha 8: It is always within our power to build a bridge to be crossed, there is always a chance for reconciliation. Your neighbour might not understand your religion or politics, he can understand your story, if he can understand your story then he is never too far from you.
Aha 9: The simple things in life are the most extraordinary, only wise men are able to understand them. Every blessing ignored becomes a curse!!
Aha 10: When the war between forces fighting for the balance of power and not good versus evil, God is on both sides, this war takes longer, be patient and ask for directions and strategies of engagement.
After reading this book, here is my own definition of an alchemist – someone who is so in tune with himself, his spirituality and his environment that all the actions and decisions he makes are done with understanding and purpose.
TIP: If and when you read the book pay special attention to what happened to the boy in the final chapter where he gets beaten up and mysteriously the gang leader comes and gives him a message understood by only him. We bemoan our misfortune, I'll encourage you pay attention to it, listen and hear what the Spirit is saying for in it are the lessons we need to find our treasures.
Pay attention to the present and make improvements, what comes later will be better, the secret is here in the present. I must state here that there is a chapter that keeps me awake at night, I haven't figured it out yet, it draws me back to the book, I'm about to read it a third time, hoping that I will gain understanding!!
I am going to be reading more books by Paulo, he seems to be leading me to the very path I need to patrol to find my own treasure. Share your own Aha moments with me in the comments.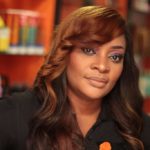 Emem Iniobong Orok is Lead Consultant at EmsStrands Global Services, a Hair and Beauty Concerns Company in Akwa Ibom. A scholar of Neuro Linguistics Programming (NLP), Emem recently completed an Entrepreneurial Management course sponsored by the World Bank in the Enterprise Development Centre, a winner of the Road to Growth Fellowship program sponsored by the Cherie Blair foundation for a hundred women in Nigeria. Connect with Emem on Instagram