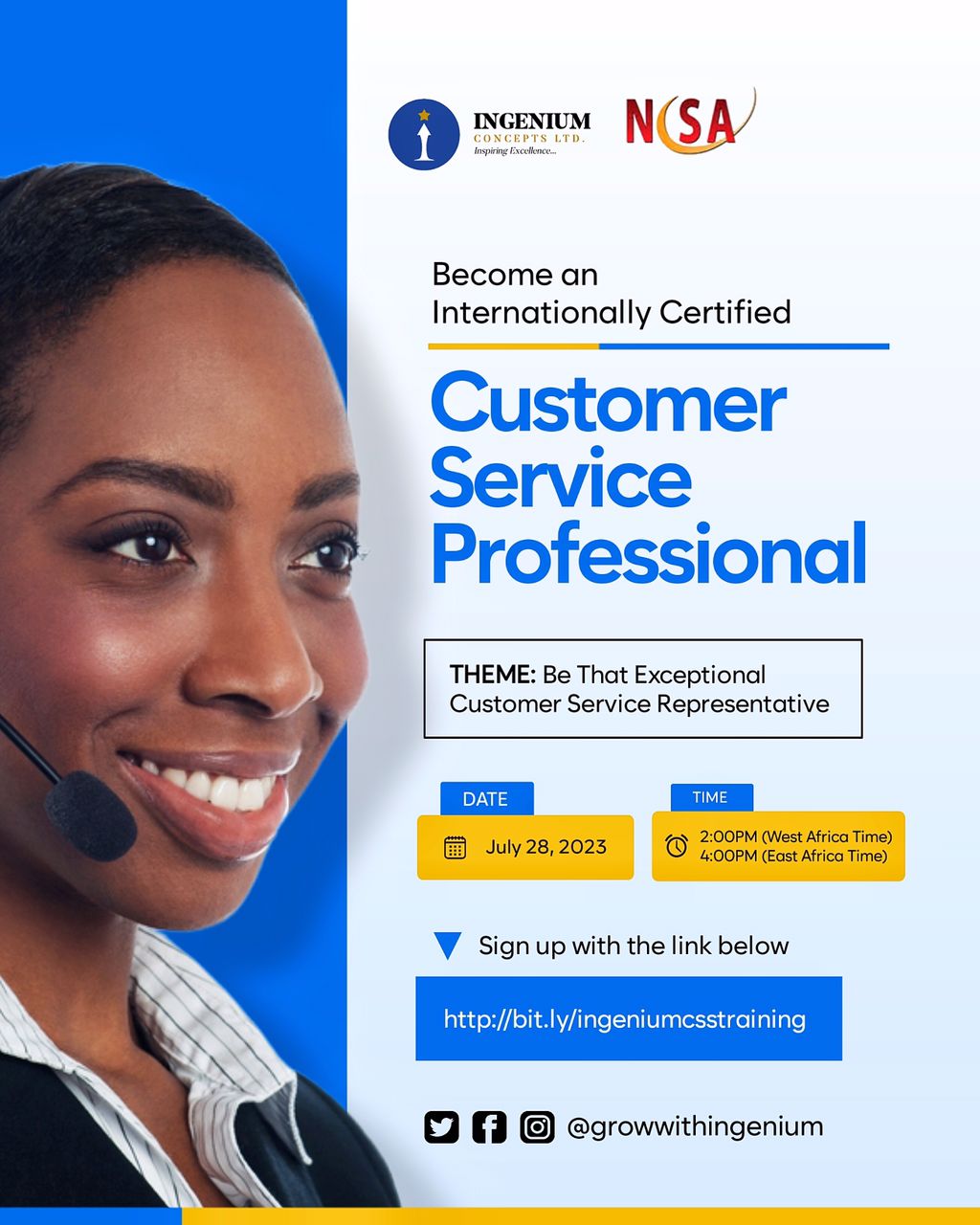 Give your business wings with our 'Be That Exceptional Customer Service Representative' training coming this July. Ingenium Concept Limited is on a mission to revive and step-up Customer service functionality in Africa. 
We have partnered with the National Customer Service Association, United States, for another edition of the 'Be that exceptional customer service' training.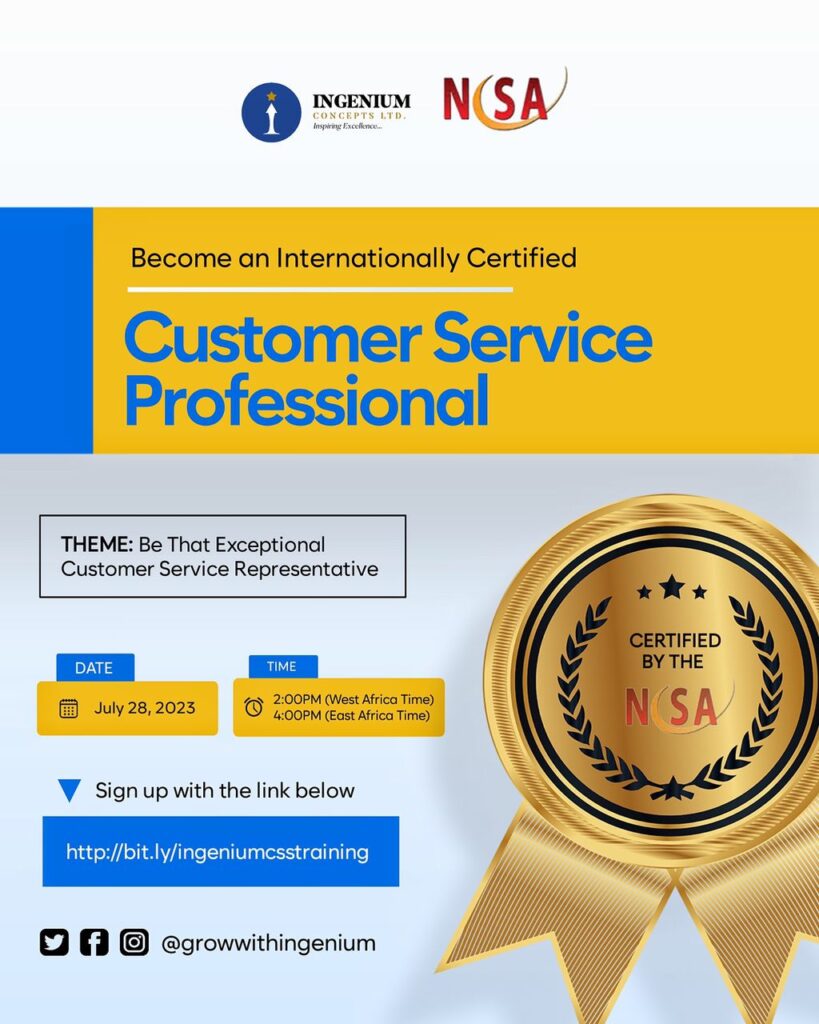 The Ingenium training is a must if:
You're new to the customer service industry and are looking to find your footing. 
You're a Customer service representative looking to add more stars to the ranks on your shoulder. 
You're prepared to equip your team with the skills and knowledge to provide outstanding service that will set your business apart. 
You want your customers to keep returning to your doorstep. 
Join us for this exciting journey to excellence in customer service by clicking HERE!
Date: July 28, 2023
Time:   2:00 PM (West Africa Time) 
4:00 PM (East Africa Time)
Venue: Virtual 
Seats are filling fast, hurry!!!