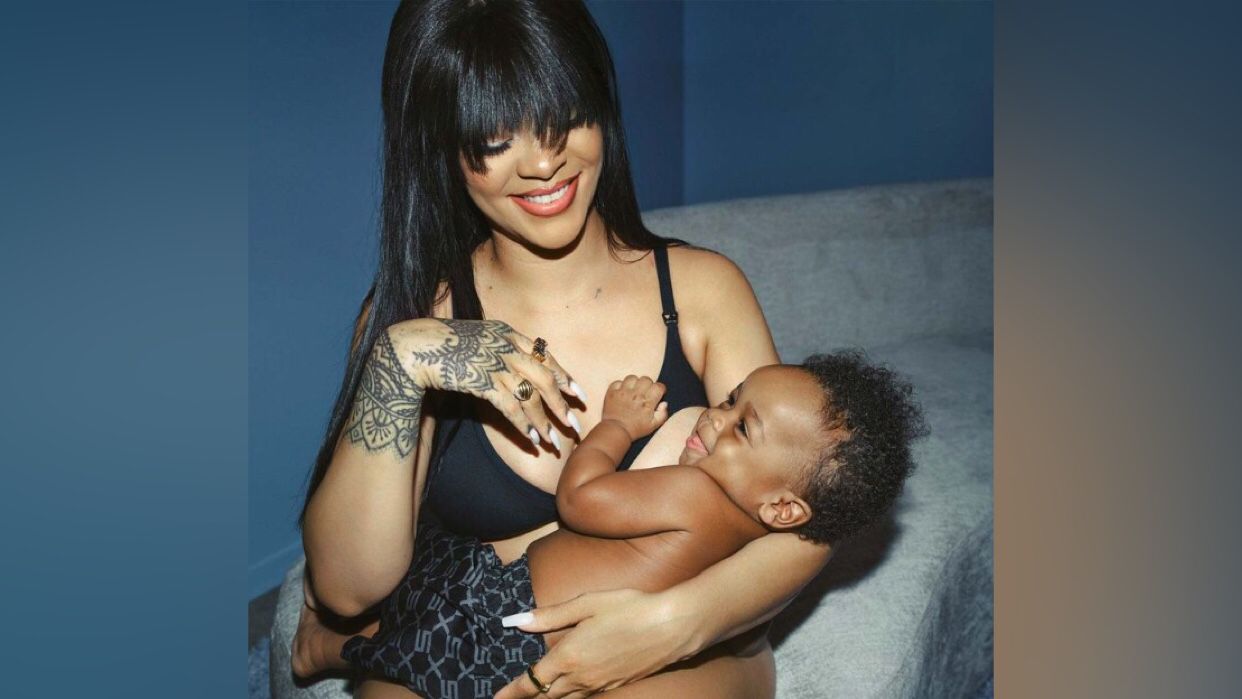 Rihanna is not only a global superstar, but also a fashion icon and a mother of two. She has shown that being pregnant does not mean giving up on style, as she has worn stunning outfits that highlight her baby bump. Now that she is expecting her second child with A$AP Rocky, she is also expanding her Savage x Fenty line, which specializes in lingerie and loungewear, to include a new maternity capsule collection "for moms and moms-to-be.
Savage x Fenty – New maternity capsule collection "for moms and moms-to-be.
The new collection, which Rihanna designed herself, consists of three new bralette styles and a graphic oversized tee. The bralettes are based on the brand's most popular designs and come in different colors; they are the Savage X Cotton Maternity Bralette, the Floral Lace Maternity Bralette, and Savage Not Sorry Maternity Bralette.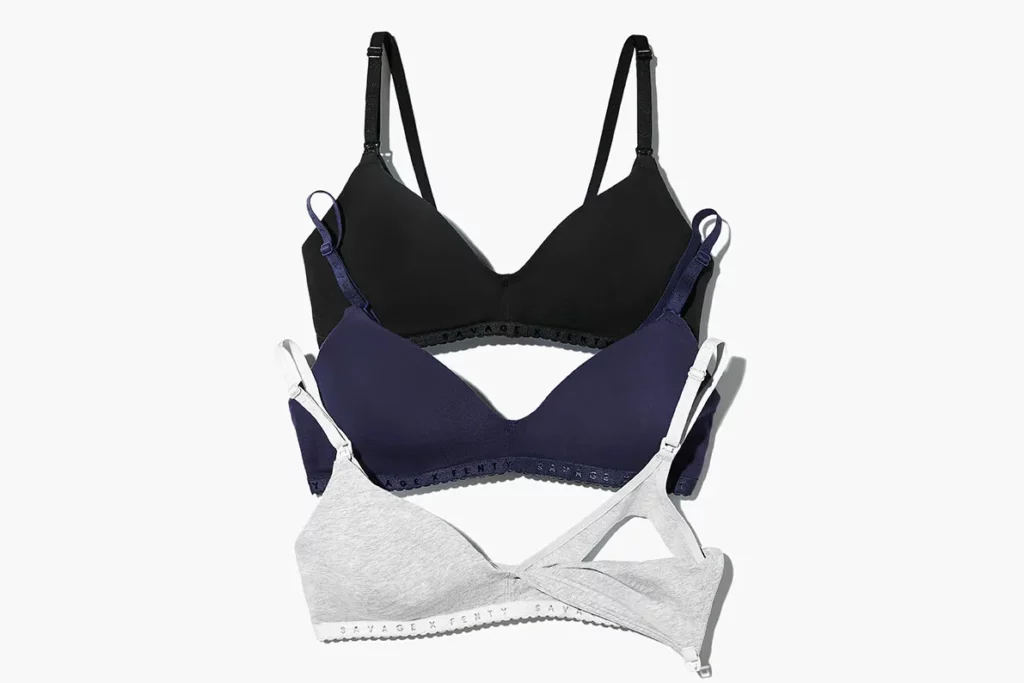 They have features that make them convenient and comfortable for new and expecting moms, such as one-hand functionality, a full nursing sling (with an opening from the neckline to the underarm), nursing clasps, front-facing straps, and an extra row on the back closure for easy adjustment. The tee has a playful message that says: "Make More Babies." The new maternity pieces have the signature Savage x Fenty style with added technical features to make them suitable for moms at every stage of their journey.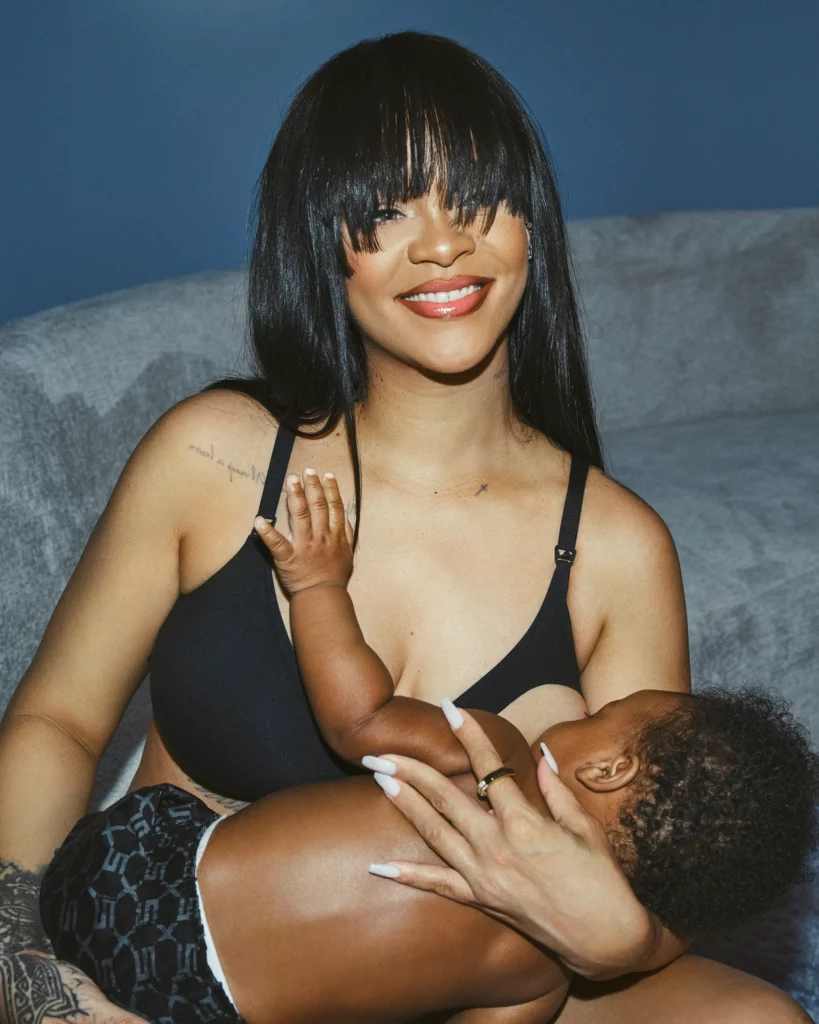 Rihanna and her child RZA modeling the new collection.
Rihanna herself models the new collection in the campaign, so we might see her wearing them soon. And now you can also dress like Rihanna with the new maternity line. Well, at least you can try.
Models Tabria Majors and Essence Tatiana are the faces of the new maternity collection. Majors has a huge fan base on Instagram with a few million followers and is a prominent figure in the plus-size modeling industry. Tatiana is also a curve model with an impressive following on Instagram and a passion for body positivity.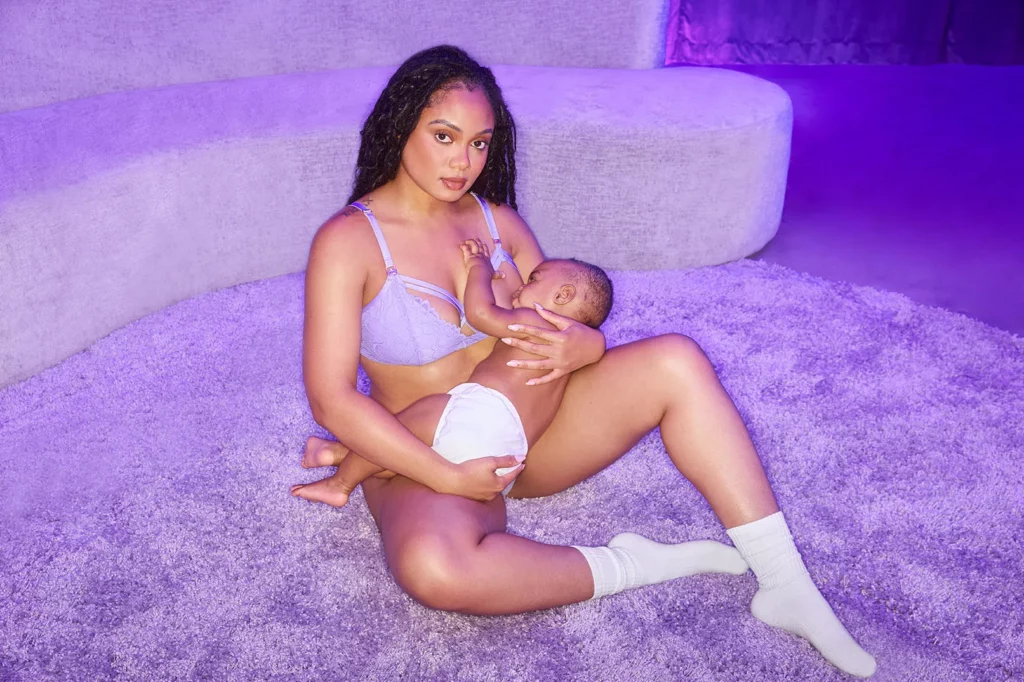 The new maternity line is a timely addition to Savage x Fenty, as Rihanna herself is expecting her second baby with rapper A$AP Rocky.