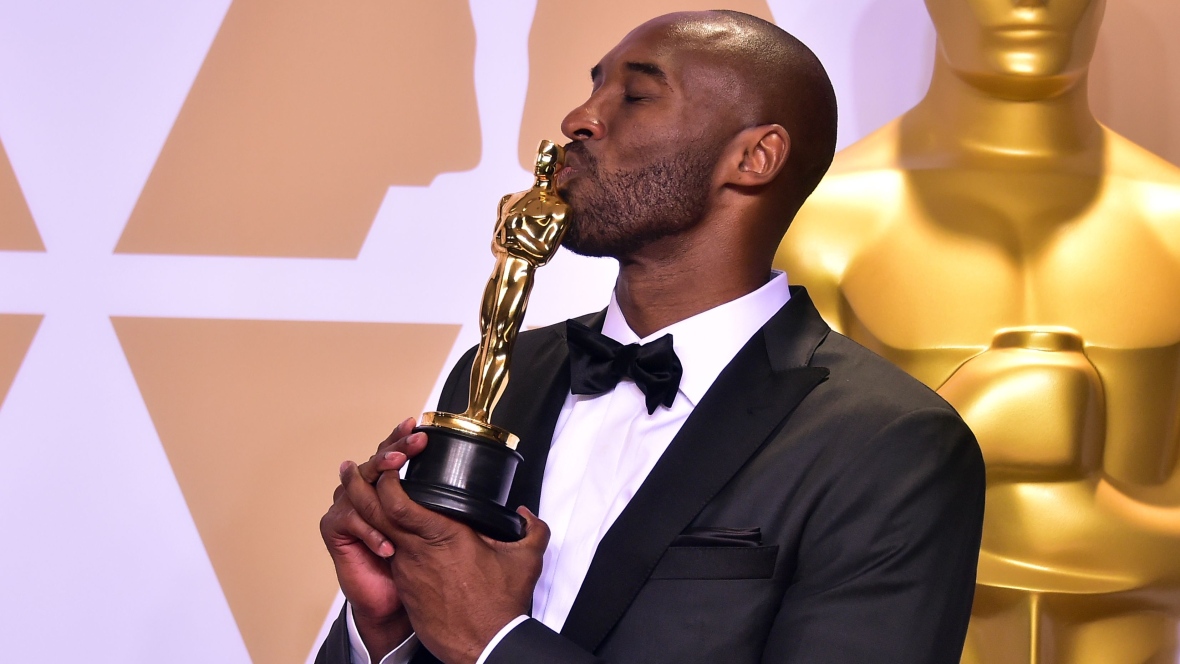 Kobe Bryant added an Academy Award to his trophy cabinet on Sunday night when he won best Animated Short Film for his executive produced movie –  based on a poem he wrote in 2015 announcing his impending retirement from basketball – Dear Basketball.
As a basketball fan growing up in Nigeria with a major part of all our discussions centering around who the greatest basketball player between Michael Jordan and Lebron James is, neither of them have an Academy Award- This, I  shall be bringing up when next we get into those discussions/debates.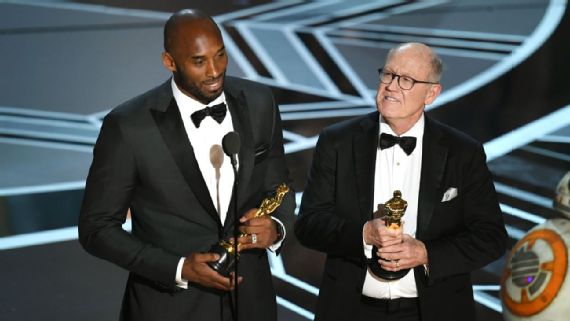 Kobe by the Numbers
20 NBA seasons
5 NBA Championships
4 All Stars MVP
2 Finals MVP
1 NBA MVP
1 Oscar
Whilst accepting his award, Bryant briefly addressed FOX journalist, Laura Ingraham's now infamous "shut up and dribble" comment, "I mean, as basketball players we're really supposed to shut up and dribble but I'm glad we do a little bit more than that," "The hardest thing when you start over, you have to quiet the ego and begin again. You have to learn the basics of things," he said.
Whatsoever is beyond the GOAT status, Kobe Bryant will be there to welcome anybody that is likely to join him in that club (shout out to MJ and LBJ). Michael Jordan did Space Jam and Lebron James is producing television shows which means he also has the opportunity to be the first NBA legend to win an Emmy award (All the best with that King James) but for now, congratulations to Mr Basketball! We can't wait to see what trophy you add next to your impressive collection.  *Chants*  MAMBA MENTALITY!!!
See full list of winners from the 2018 Oscars here.
Photo credit – Getty Images
About The Writer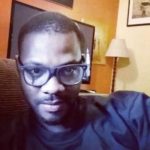 George Modokpe Daniel is a Wacky Hip-hop Nerd/Entertainment Commentator/Lebron James Worshipper/TV Buff +Fried Plantain Lover. Connect with him on Twitter @Georgiemaine21