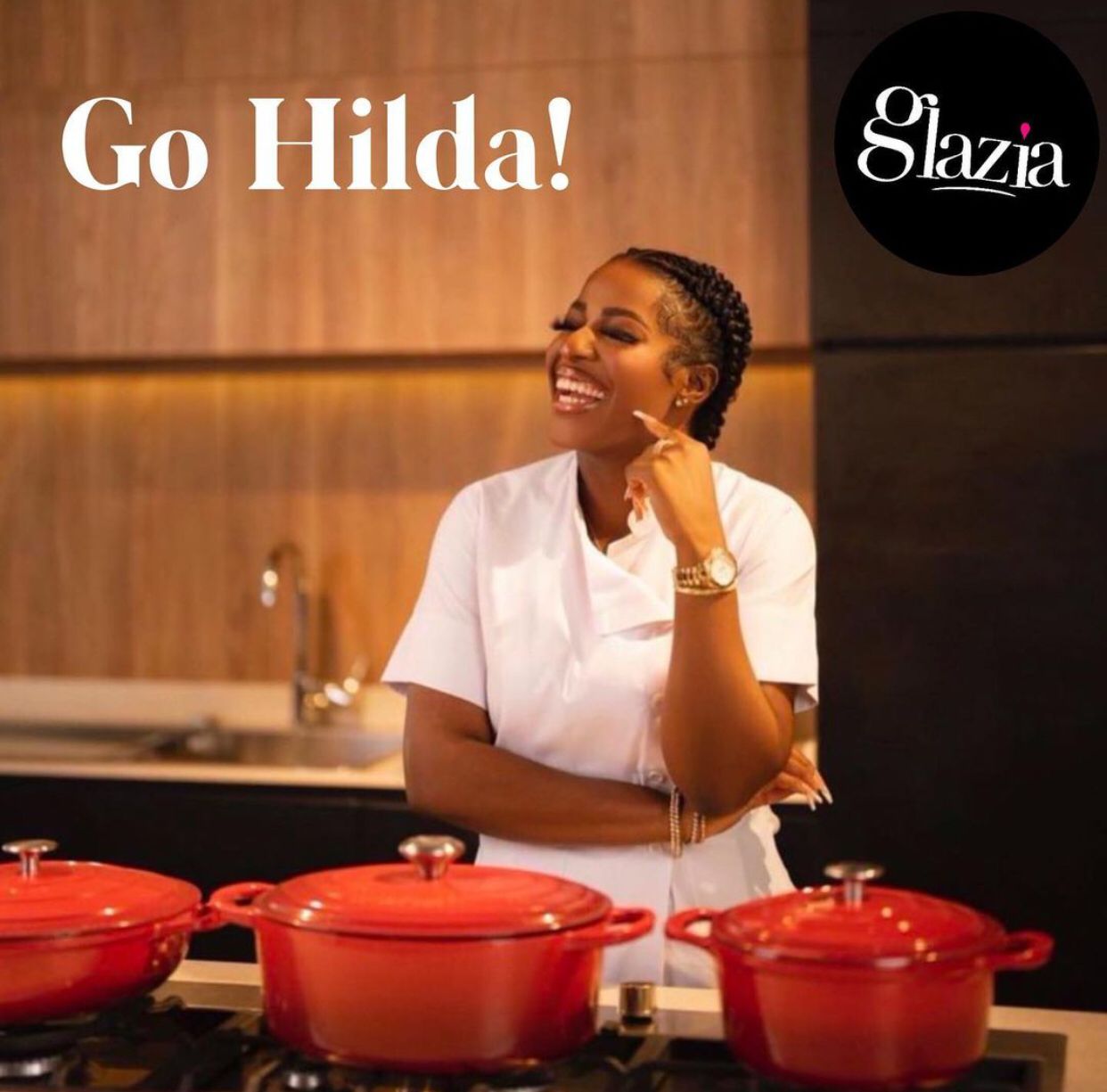 It has been nothing short of exciting since the early hours of Monday morning when Nigerian Chef, Hilda Baci broke the Guinness World Record!
Chef Hilda Baci surpassed Lara Tondon, the current Guinness World Records holder for the longest cooking marathon by an individual.
Tondon's record was set at 87 hours and 45 minutes in 2019, a time that Hilda surpassed at 7:46 am (WAT) on Monday 15th, May, 2023 to hit 87 hours 46 minutes. 
Hilda Baci Cook-a-thon target
The Hilda Baci Cookathon aims to hit her target of 96 hours at 4 pm today 15th May 2023. 
So far,  Hilda has cooked over 110 meals and served over 2,795 people. Despite her obvious exhaustion from being on her feet for more than three days and counting,  Hilda Baci's commitment to excellence is evident as she is not compromising on the meal standard and has maintained excellence which her brand is synonymous with. 
Baci's attempt to break the Guinness World Record has been nothing but awe-inspiring to Nigerians and women worldwide as this attempt has had an influx of Nigerians at the venue of the cook-a-thon to see her break this record and thousands more, following live events closely via social media. Notable Celebrities have also actively supported Baci's attempt by being present at the venue of the cook-a-thon and showering Baci with words of encouragement and affirmation.
Nigerian singer and Hilda's close friend Dremo remains a constant source of support to Baci as he has been present since the start of the event on Thursday. Media Personalities like Noble Igwe, Ama Reginald, and Enioluwa, beauty enthusiasts hush.ng, Beauty by AD CEO Adeola Adeyemi, medical doctor, and fashion enthusiasts Akin Faminu, and Big Brother Titans Ex-Housemates, Thabang Mazibuko and Tsatsii Madiba, were also present showing their support, and admiration for Baci's attempt. Popular food bloggers who also came out to support Hilda include Gina Ojo, Ify Mojekwu, and Diary of a Kitchen Lover.
Nollywood stars like Timini, Toyosi Etim Effiong, Nse Ikpe-Etim, Tobi Bakre, Iyke Ogbonna, Chidi Mokeme, Nancy Isime and many others have registered their presence at the event. Same as former Akwa Ibom State governor, God'swill Akpabio, other senator-elects, and top dignitaries and government officials. 
The #HildaBaciCookathon is supported by My Food by Hilda; Hilda's restaurant, located at No 6 Emmanuel Abimbola Cole, Headline Sponsor; GB Foods, owners of Gino tomatoes paste, Gino max cubes, Jumbo and Bama. other supporting sponsors are Arla, Baigewallet, Monty Suites, and the Culinary Arts Practitioners Association of Nigeria. 
Brands continue to reach out in numbers to show support for Hilda Baci as well as motivate the crowd to ensure everyone has something to eat and drink at no cost. Some of which are Coldstone, Cway, Hans, and Rene.
As she enters the last hour of her quest, we all are completely thrilled at the enormous feat Hilda Baci has achieved. 
See photo gallery below.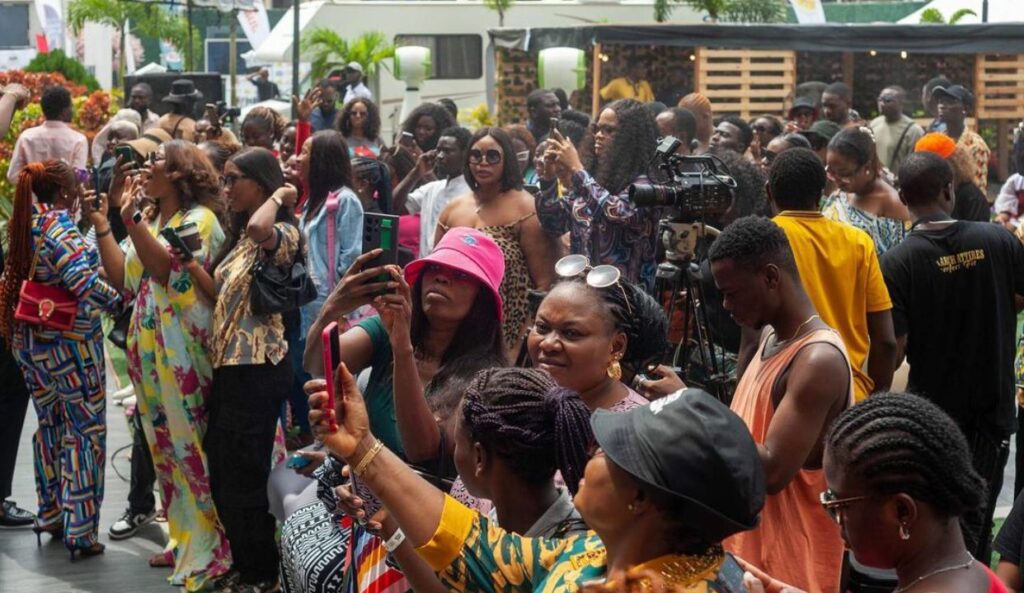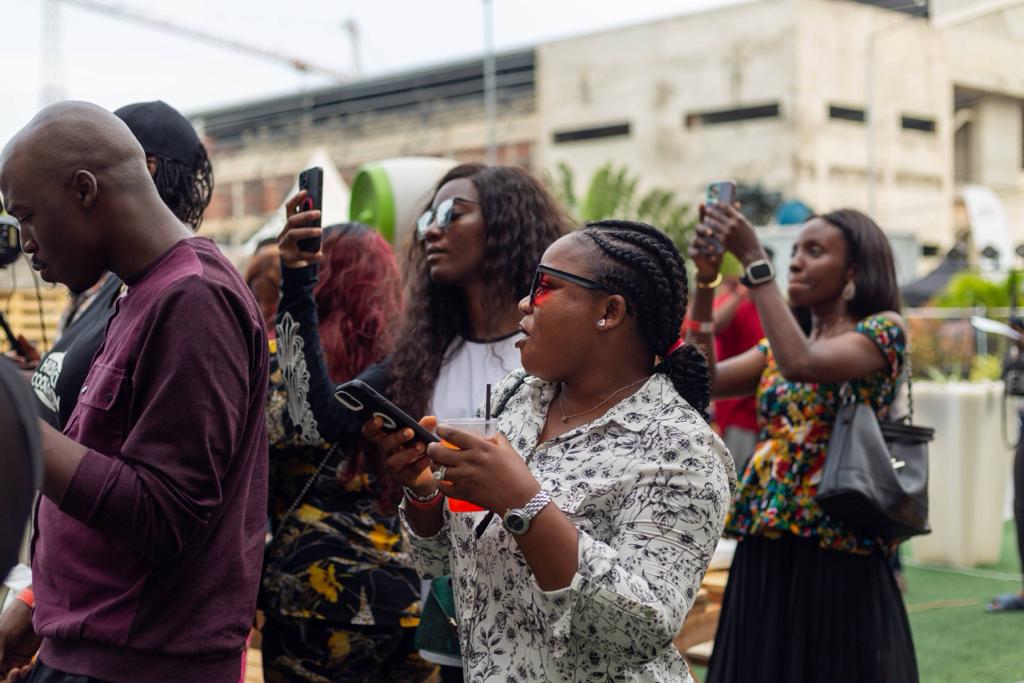 Glazia is pleased to be an official media partner of the Hilda Baci Cook-a-thon.