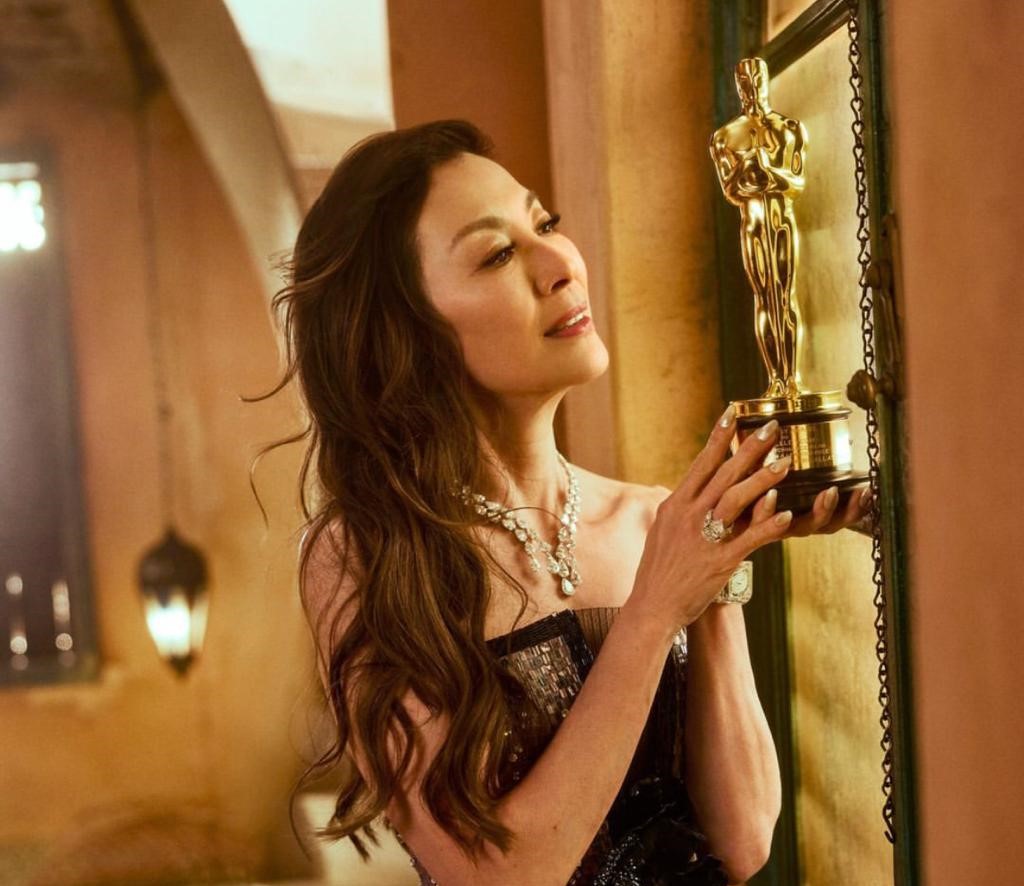 If you're a huge fan of Everything, Everywhere All at Once like we are, then you are no stranger to our Woman of the Week, Michelle Yeoh. Yeoh is 60 years old, with more than 40 films totalling nearly $4 billion at the box office, she has now hit a career high with her Best Actress win at the Oscars.
An accomplished actress, philanthropist, activist, and fashion icon, Yeoh dominated headlines earlier this week for becoming the first Asian woman to win Best Actress in a Leading Role at the 2023 Oscars.
"Ladies, don't let anybody tell you you are ever past your prime. NEVER GIVE UP!"

Michelle Yeoh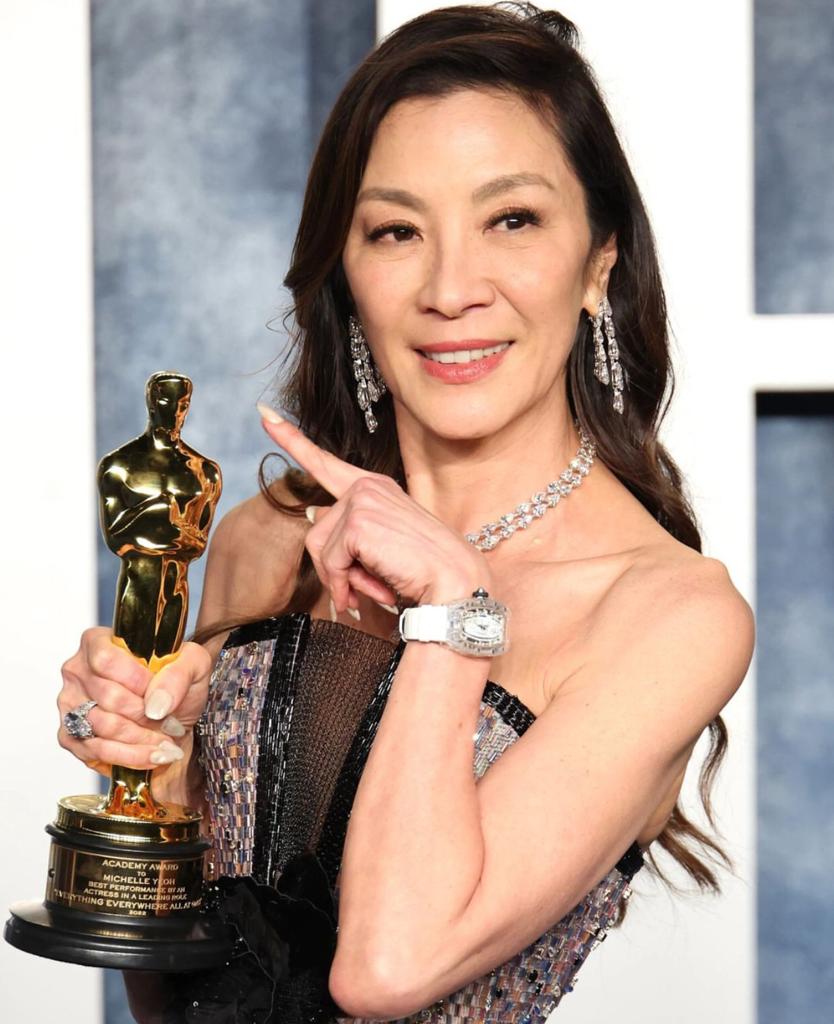 Let's learn more about Michelle Yeoh, shall we? 
Yeoh's career began in the 1980s when she appeared in various Hong Kong action films. She quickly became known for her skill in martial arts and her ability to perform her own stunts. She made her Hollywood debut in the James Bond film Tomorrow Never Dies in 1997, and has since appeared in numerous films and TV shows, including Crouching Tiger, Hidden Dragon, Memoirs of a Geisha, Everything, Everywhere, All at Once, and Crazy Rich Asians.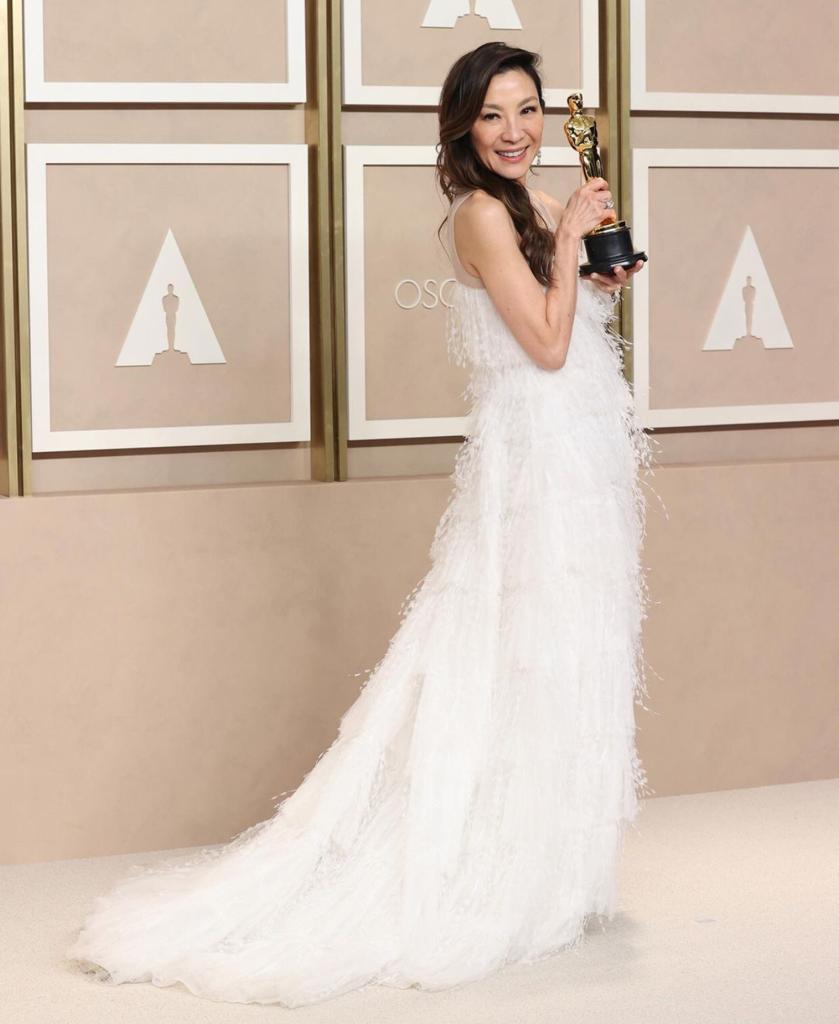 Most prominent awards and recognitions.
Her talent and dedication have earned her numerous awards and nominations throughout her career. In 2018, she became a member of the Academy of Motion Picture Arts and Sciences. In the most recent award cycle (2022-2023) she won the following awards
Satellite Award for Best Actress in a Motion Picture – Comedy or Musical.
Screen Actors Guild (SAG) Award for Outstanding Performance by a Female Actor in a Leading Role and Outstanding Performance by a Cast in a Motion Picture.
Golden Globes for Best Performance by an Actress in a Motion Picture – Musical or Comedy (thus becoming the first Malaysian actor to win in this category at the Golden Globes)
Best Actress at the 2022 New York Film Critics Online.
Best Actress at the 2022 Women's Film Critics Circle.
Critics' Choice Movie Awards 2022 – Best Actress.
Hollywood Critics Association 2023 – Best Actress.
Independent Spirit Awards 2023 – Best Actress.
The 95th Academy Awards (2023 Oscars) – Best Actress and over 10 more wins across various awarding bodies.
In 2022, Michelle Yeoh was honoured as TIME's Icon of the Year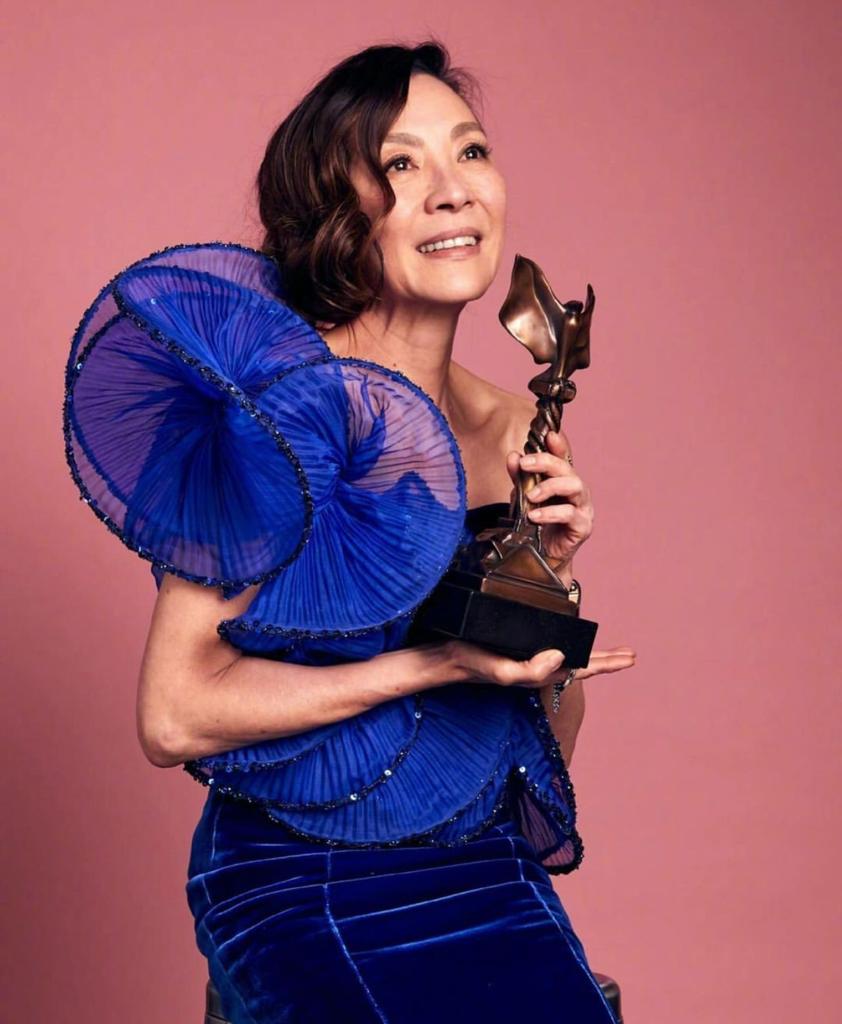 Yeoh, along with her Everything, Everywhere All at Once co-star, bagged seven awards at the 2023 Oscars. Watch the historic moment HERE.
According to her, the win highlights the importance of representation and diversity in the entertainment industry and serves as an inspiration to future generations of Asian actors. 
Beyond film and television
In addition to her film work, Yeoh is involved in philanthropic and humanitarian efforts. She has worked with organizations such as UNICEF and Save the Children, focusing on issues such as child trafficking and the rights of refugee children.
Her work as a United Nations Development Programme Goodwill Ambassador has also paved way for her to advocate for sustainable development and raise awareness about the impact of climate change on vulnerable communities.
Magazine covers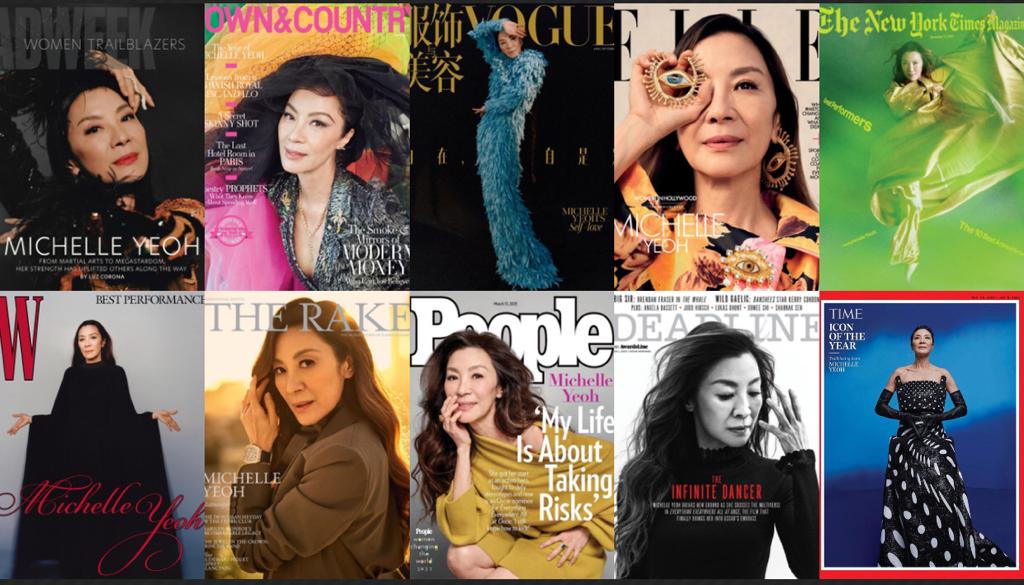 Being "it woman" of the year, Yeoh has been on the cover of several prominent magazines globally. Some of which include;
AdWeek (July 2022)
Town and Country Magazine (September 2022)
Vogue China (October 2022)
ELLE USA (November 2022)
The New York Time Magazine (December 2022)
W Magazine, Best performance Issue (January 2023)
The Rake (February 2023)
PEOPLE Magazine (March 2023)
Deadline (March 2023)
These and many more are the reasons she's our woman of the week.