I received an invitation to a food tasting event, it was my first time, and I was super excited about it (the foodie in me was ready). I picked my outfit two days prior, and nothing was going to stop me.
The unforgettable experience
Tucked in a quiet environment in Victoria Island, Lagos, is Zazi At Cabaret Avignon, a quaint cafe that serves breakfast and brunch that your taste buds would absolutely love and thank you for. The staff were nice and answered every question I asked. The space is just beautiful, both indoor and outdoor. The indoor space can take up to 8 people with 4 seats at a table on each side. It is the perfect spot for meetings or you just want to chill with friends or have "me time".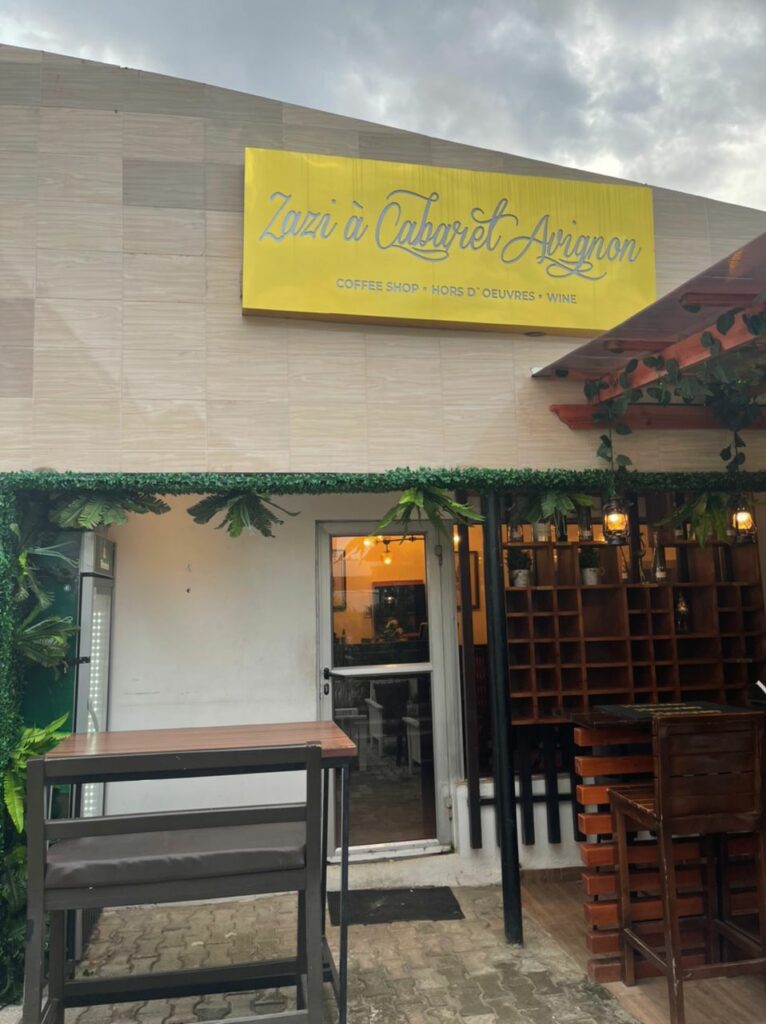 We were first served a glass of juice, I like to think that the juice was them getting my stomach ready for the delicious food they were about to send my way. It took a while because they were making the food fresh but it finally came and I was ready to dig in.
First Meal – Popcorn Shrimp and Island Sauce: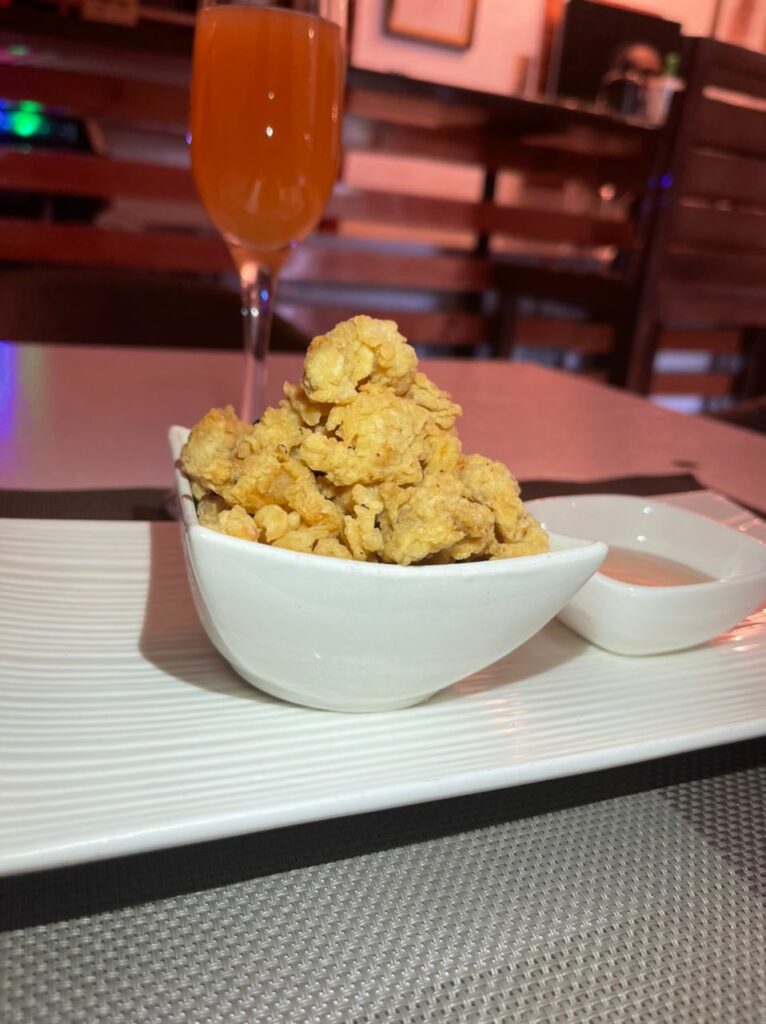 I have eaten popcorn chicken and was wondering if popcorn shrimp would be better. Ladies and gentlemen, it was, and it melted in my mouth, the crunch was amazing and the shrimp was delicious. Paired with sauce, it was the combo that I didn't know I needed. I sort of finished my sauce in a flash and ate the shrimp but I didn't mind. I just wanted to keep eating and never run out.
Second Meal- Chocolate Chip Pancake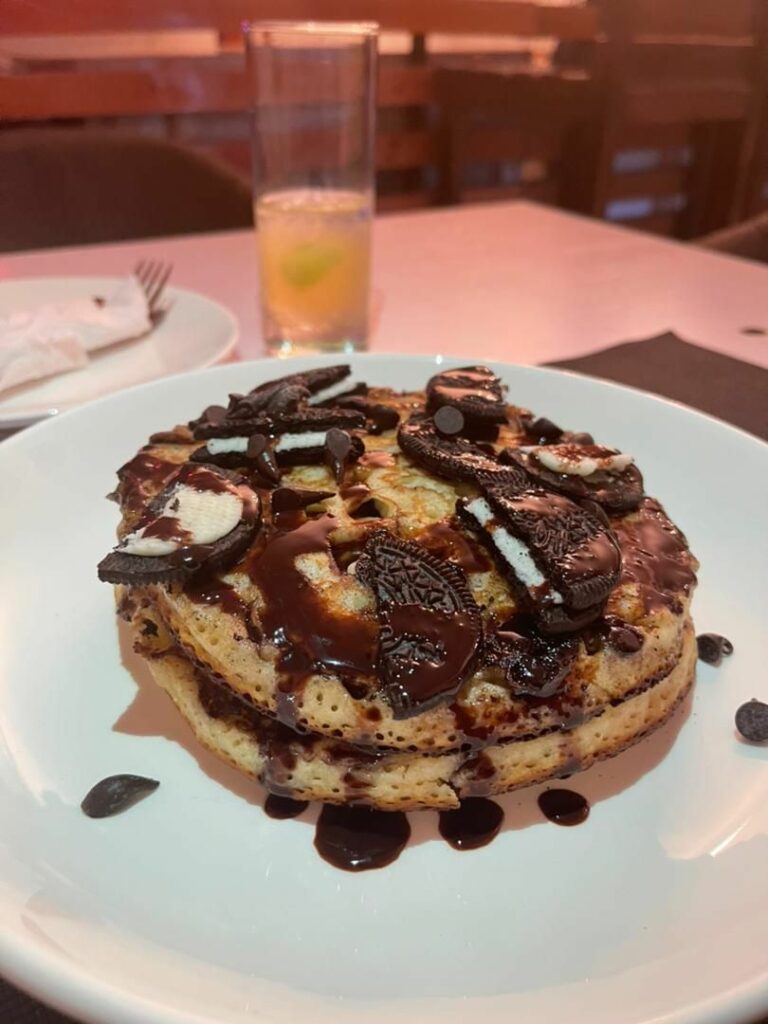 This pancake was the bomb.com. It was fluffy, soft, moist, thick and everything a pancake should be and then some. I enjoyed every bite. One of my favourite things was that the Oreos on top weren't soggy, they retained their crush and it was perfect. The thickness of the pancake didn't stop it from melting in your mouth and I totally loved it.
Third Meal – Waffle and Chicken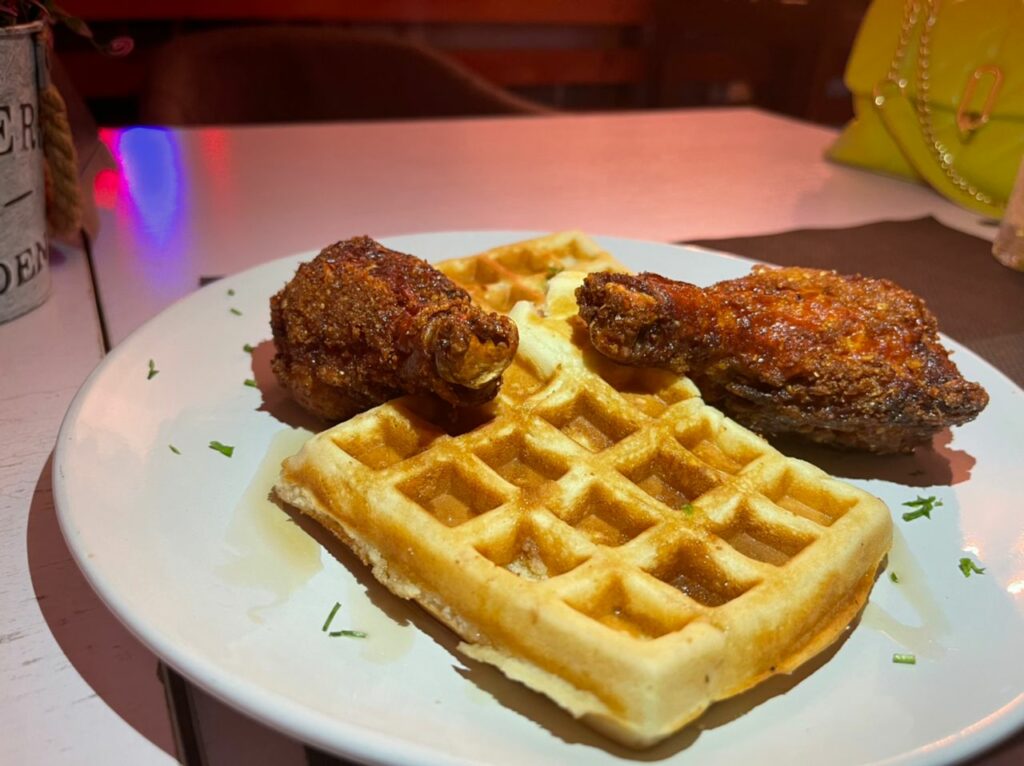 The chicken was golden brown and just perfect. The outside was crunchy and when your teeth sink into it, it's soft and delicious. I didn't want it to finish. My taste buds sang for joy and were excited. Might be the best chicken I have tasted. I loved everything about it. The waffle wasn't sugary which was nice. It was fluffy and soft. It wasn't my favorite but that's probably because I have a sweet tooth.
Fourth Meal – Sandwich and French Fries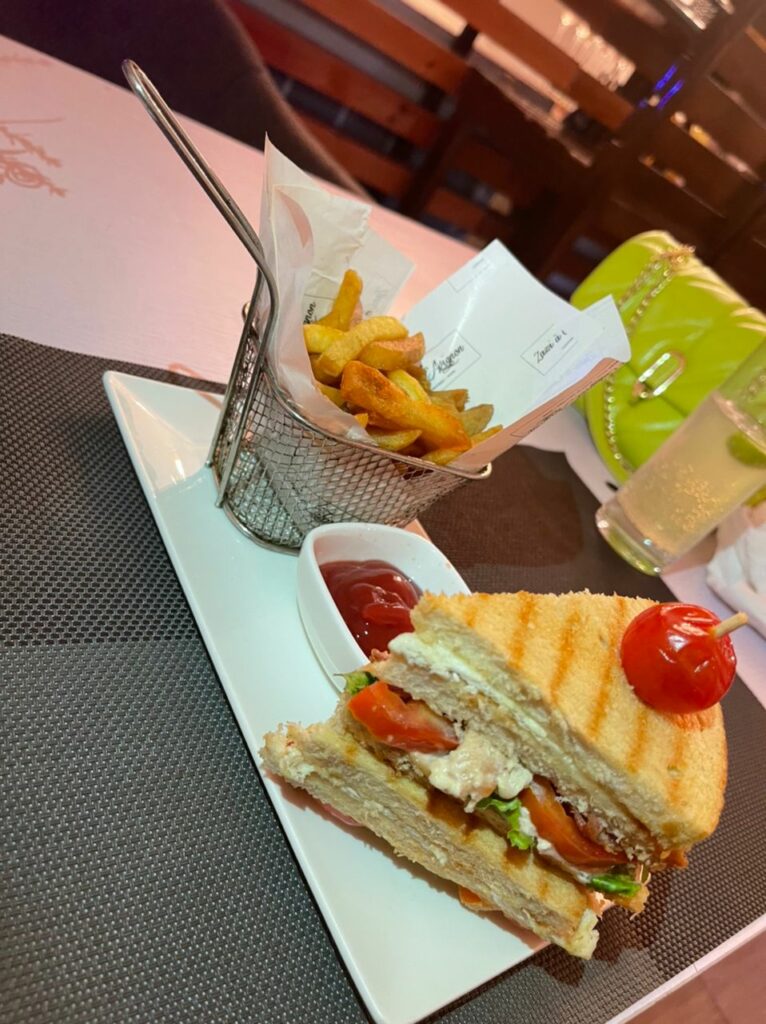 Now Zazi got me eating fresh tomatoes. I would usually open my sandwich, remove the tomato before eating but not this time. The bacon, eggs, tomato, everything made it perfect. I was speechless for a moment. There is something about this sandwich that I cannot fully explain. But it was delicious.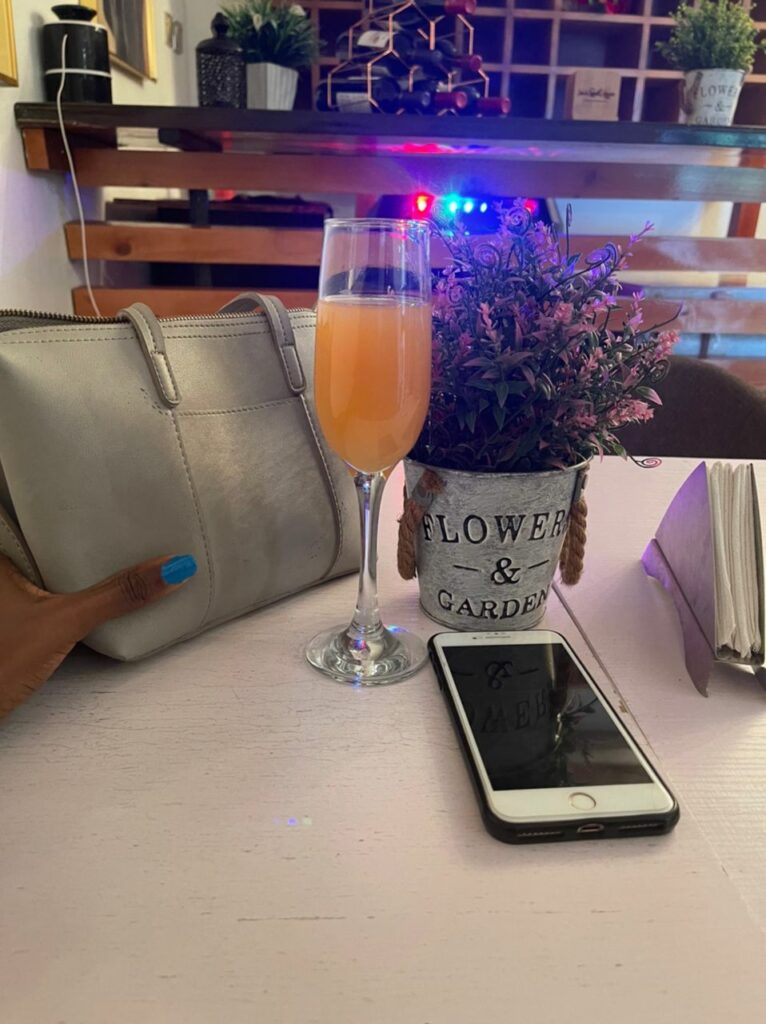 Overall I'll give it an 8/10. I love the space, the food, how welcoming the staff was, and how sweet the owner is. Check out Zazi At Cabaret Avignon at 32 Musa Yaradua Street Victoria Island, Lagos. You will not regret it.