By Adaeze Aghanwa Aghadiuno
Chicken is arguably the most popular meat source in many countries. It is however important to purchase chicken from a safe source and if possible, buy organic chicken free of pesticides and antibiotics. One of the most versatile protein sources, you can bake, roast, grill, stew, stir fry, barbecues or fry chicken.
From Chicken soup to chicken stew, chicken chili, chicken breast on salad, chicken pepper soup, chicken suya (kebab) etc, there are so many ways to cook chicken and it is great for your health too!
CHICKEN SALAD
1 chicken breast
1 semi hardboiled egg (wedges)
4 cherry tomatoes (halved)
A handful of rockets
2 large florets of lettuce (de-spined)
1 medium sized carrot
1/4 cup of lemon juice
1 tablespoon of olive oil
1 teaspoon of balsamic vinegar
1 teaspoon of black pepper
A pinch of salt.
DIRECTIONS
In a large skillet, over high heat, add olive oil and allow to heat up. Add some crushed garlic and thyme sprigs for flavor. Season chicken breast with salt and black pepper and sear in the hot skillet, until brown on both sides. Cook for about 2minutes.  Take out chicken and bake for another 5 minutes in an already preheated oven at 175°c. Boil eggs, cut in wedges. Skin carrot and cut in thin strips. Arrange vegetables in salad bowl and place the cut chicken breast over it.
To make the vinaigrette
Combine lemon juice, olive oil, balsamic vinegar, black Pepper and salt. Mix well and pour over the salad. Eat immediately. 
PEPPERED CHICKEN WINGS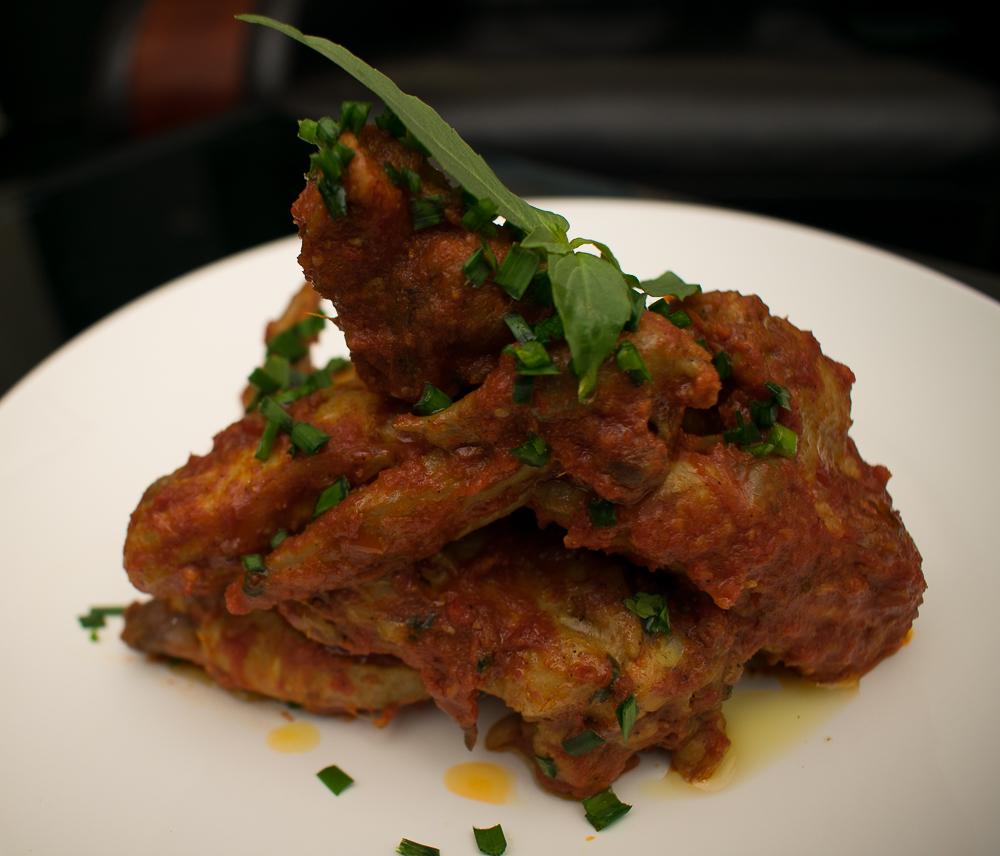 INGREDIENTS
500g chicken wings
1 medium sized red bell pepper
4 medium sized scotch bonnet
1 medium sized onion bulb
2 medium sized tomatoes
2 tablespoons of tomato paste
3 cloves of garlic
Ginger(blended)
Parsley stem(small cuts)
Olive oil
Curry
Thyme sprigs
1 stem of leek (small cut)
1 celery stem. (Small cut)
Chives
DIRECTIONS
Combine chicken wings, celery, leek, crushed garlic, ground ginger, parsley stem, thyme sprigs, black pepper and salt in a stock pot over medium heat. Cook chicken until tender. Blend a mix of red bell pepper, Scotch bonnet, onions, garlic, tomatoes ginger until not so smooth.
In a frying pan over high heat, fry the blended mixture in olive oil, season lightly until cooked, add some chicken stock. Drain chicken and coat generously in pepper sauce. Serve hot.
Get more unique chicken styles and recipes from Adaeze in the latest edition of Glazia mag at Glazia Store https://glaziang.com/store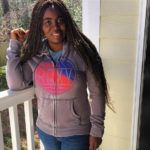 About the Writer
Adaeze Aghanwa Aghadiuno is a private chef who also works with individuals to lose weight the healthy way through healthy food options. She is the founder of The Purple Broccoli, a food company known for their mouth-watering meals that not only taste good, but won't add as much calories as some other meals do.
Connect with Adaeze on Instagram @thepurplebroccoli