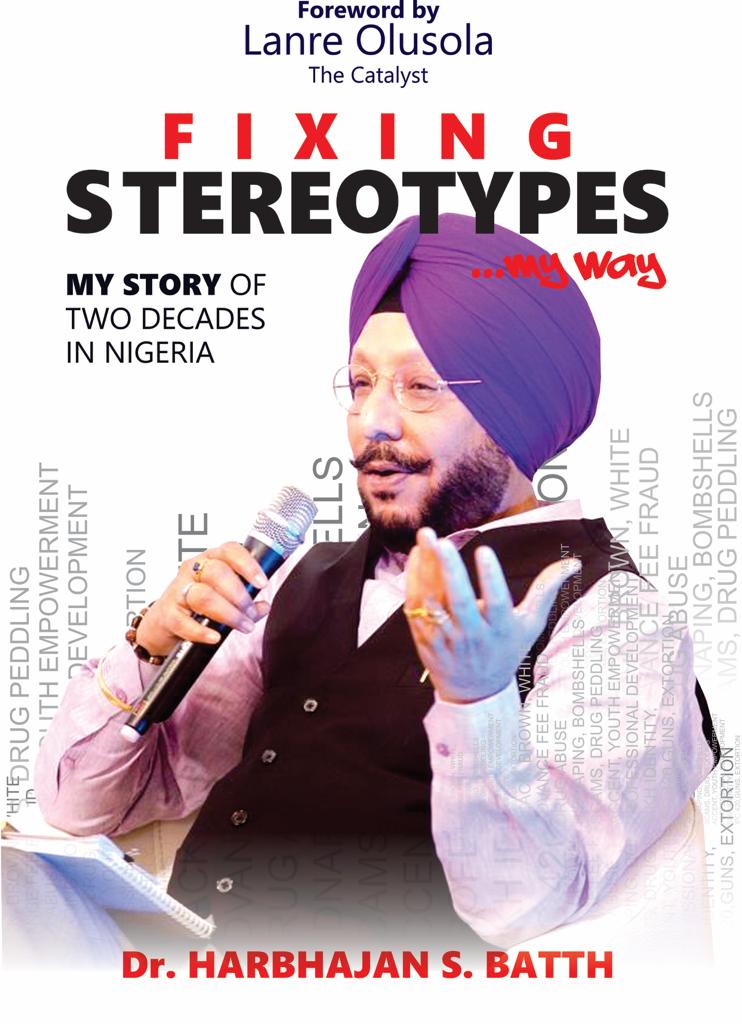 Dr Harbhajan Batth, will unveil "Fixing Stereotypes", his latest book, in Lagos on November 21. The book highlights intricate stereotypes that plague Nigeria through the eyes of a foreigner (Dr Harbhajan Batth). It showcases the different types of stereotypes and how they can hinder positive attitudes, limit change agents and stifle productivity.
The foreword of Fixing Stereotypes was written by renowned and celebrated founder of the Olusola Lanre Coaching Academy, Lanre Olusola (The Catalyst).
Batth disclosed that the book will be his own way of sharing his secrets and experiences as a foreigner who has lived and worked in Nigeria for over two decades. According to him, he hopes the book will "inspire readers to keep an open mind, embrace adventure and make decisions that can help them live life to the fullest."
Dr. Harbhajan Batth is the President of Lagos Business School EMBA7. He has over 30 years of Teaching, Banking, Insurance, Manufacturing and Distribution experience. He worked as an academic and in administrative roles in the banking and insurance fields. Batth has an Msc. in Genetics from Punjab Agricultural University, India and an MBA from Lagos Business School/ Pan African University Lagos, Nigeria. He is an Associate member of the Insurance Institute of India, Associate member of the Chartered Institute of Insurance Nigeria.
According to the organizers of the book launch, GLG Communications, the book will be available in store and online at Roving Heights Books from the 22nd of November. They also revealed that plans are underway to have the book available globally on Amazon and other bookstores online.
Owing to his lovable personality, some brands have come on board to support Dr Batth and partner with the book launch. They include Green Fuels Ltd, Allianz insurance Plc, Supreme Adequate Insurance Brokers, Diageo Plc, Priority Insurance Brokers, Panorama Foods and more.