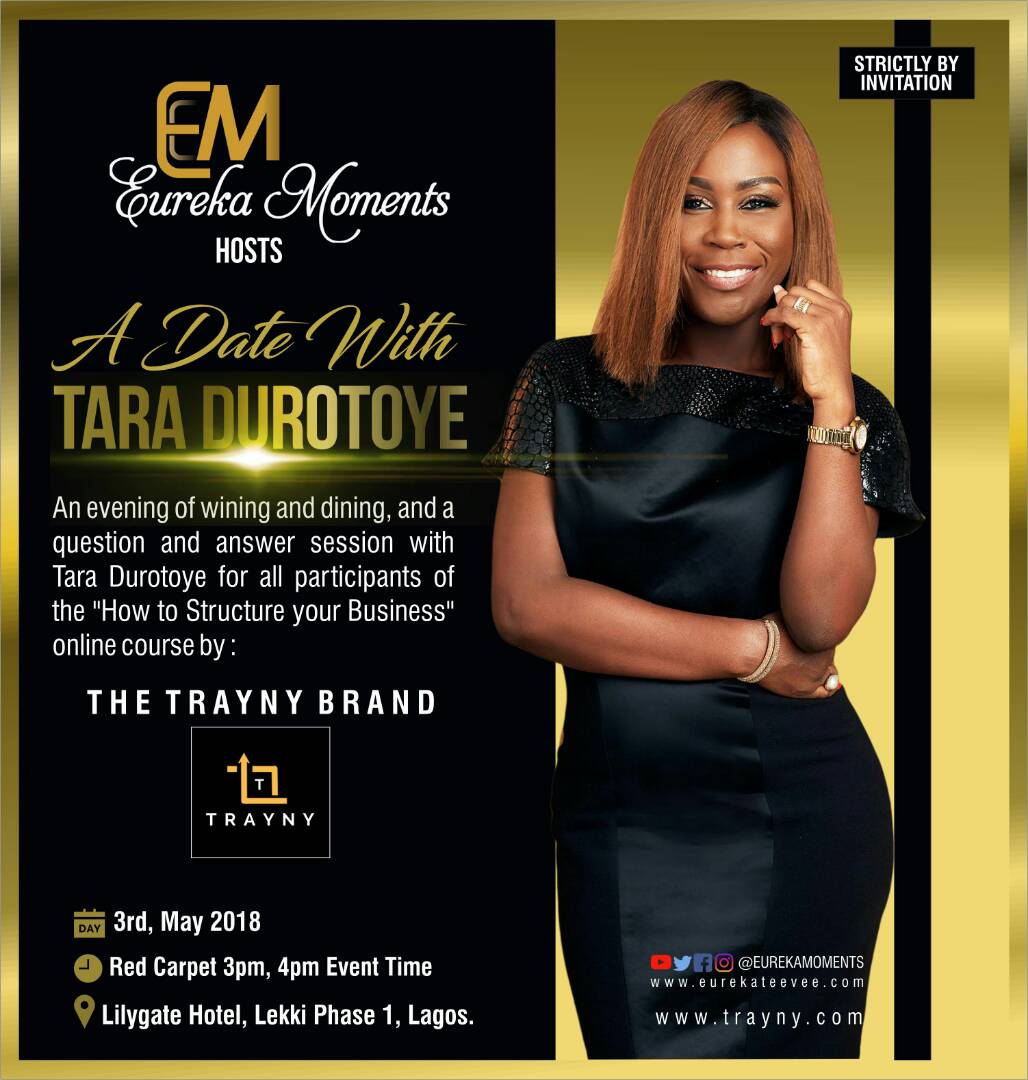 TV Show, Eureka Moments is set to host CEO, House of Tara International,  Tara Durotoye and participants of the " HOW TO STRUCTURE YOUR BUSINESS" Online Course by Trayny at an evening of inspiration, empowerment and networking in Lagos on the 3rd of May.
According to creator of the show, Caroline Moore, participants from Trayny – a digital learning platform – will be sharing their Aha Moments "Eureka Moments" from the just concluded online course facilitated by Tara Durotoye.
"We love when lives are inspired to change and that's what every single Eureka Moments is all about… Collaborating and partnering to build successful businesses, careers and lives one Eureka Moment at a time" Moore added
There will be a Q&A session where participants will have the opportunity to ask Durotoye their questions and more as they wine and dine.
Date: Tuesday 3rd May, 2018 // Time: 3pm
Although the event is by invitation only, you can be a part of it via live streaming on Facebook at EurekaTeeVee or at TraynyOfficial