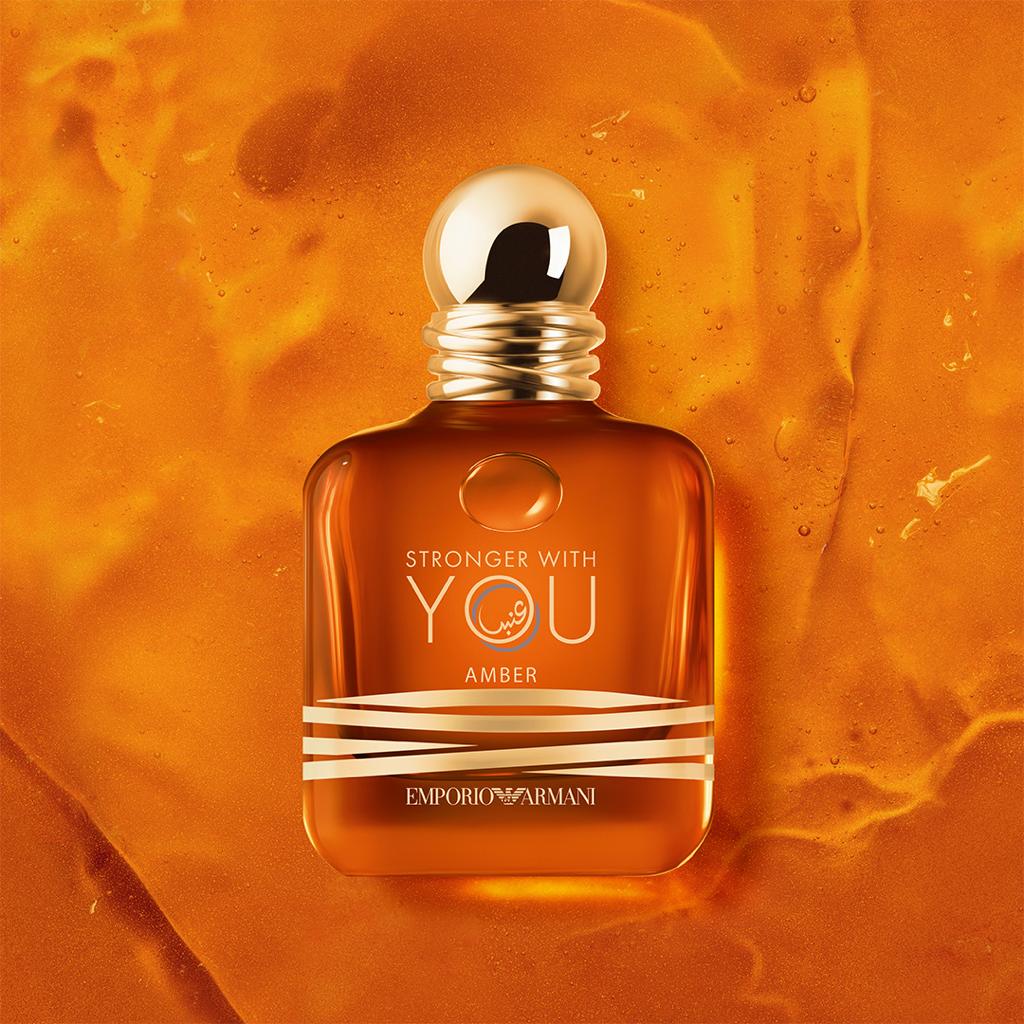 Emporio Armani is proud to announce the launch of STRONGER WITH YOU AMBER; a limited edition fragrance that unveils a new, sensual facet of the celebrated STRONGER WITH YOU fragrance collection. Just in time for Father's Day, this captivating scent is an embodiment of everlasting togetherness similar to a father's love, and is available at all Essenza stores, both physical and online. 
Initially introduced in 2017, STRONGER WITH YOU captured the essence of powerful love, and now STRONGER WITH YOU AMBER takes it a step further, revealing a more passionate and sensual side of the fragrance that is suitable for both men and women.
About the STRONGER WITH YOU AMBER
Crafted as a Fougère Ambery fragrance, STRONGER WITH YOU AMBER offers a captivating scent that lingers on the skin. Inspired by the timeless radiance of the amber stone, this fragrance harmoniously blends an Amber accord at its base with top notes of mandarin and fresh lavender at its heart.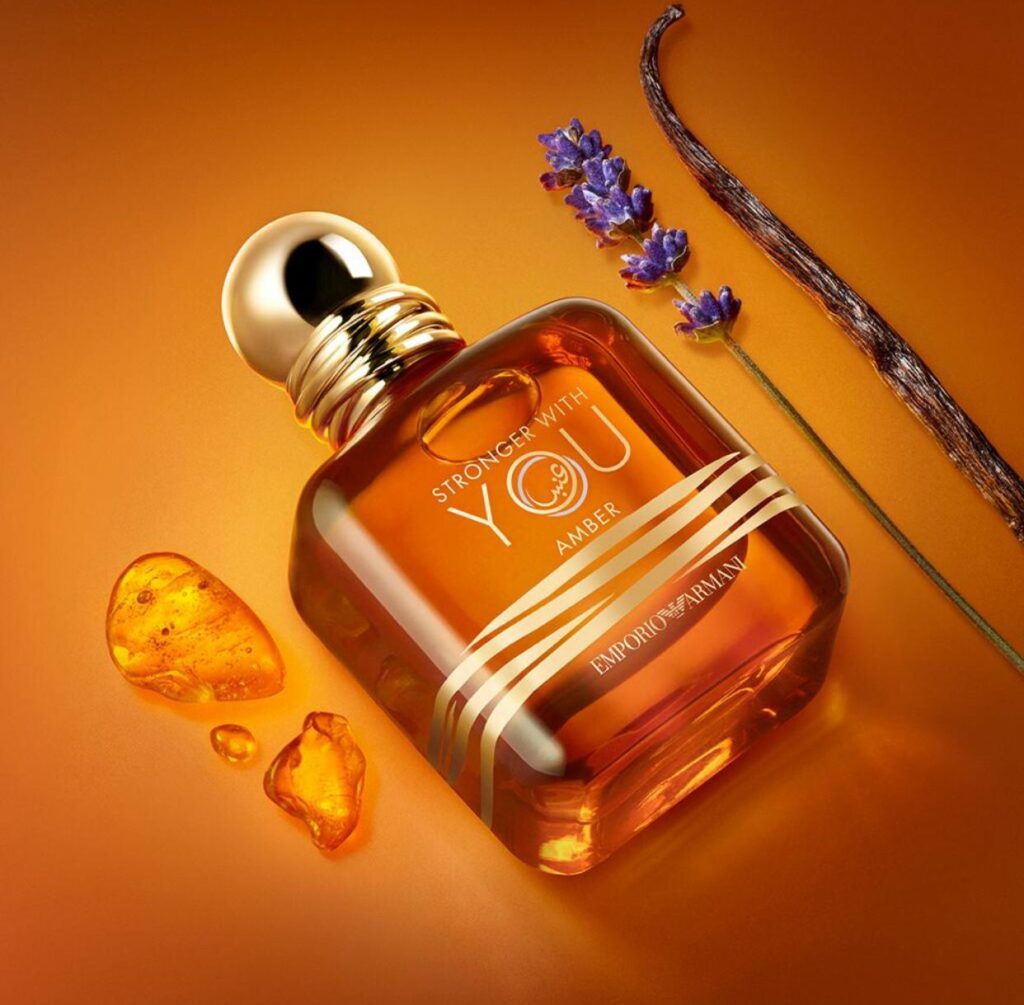 Perfumer Cécile Matton (MANE), the creator of the original STRONGER WITH YOU fragrance has masterfully composed STRONGER WITH YOU AMBER. With this limited edition, she infuses the fragrance with a contemporary Amber note, intensifying and prolonging its sensuality. The result is a deeper and warmer interpretation of the original fragrance, capturing the essence of an enduring connection, as if forged in family; a perfect gift for fathers and father figures this Father's Day. On June 18, at 2pm, lovers of great fragrances will converge on the Essenza Store at The Palms, Lagos, to experience the STRONGER WITH YOU Amber and indulge in the opulent scent.
In line with Armani's commitment to sustainability, the Vanilla Bourbon Premium infuses the STRONGER WITH YOU AMBER with its balsamic and floral aspect, sourced from the mountainous Loky Manambato region of Madagascar, using a special extraction technique. Emporio Armani, in collaboration with local NGO Fanamby, supports a solidarity sourcing program that benefits local communities, providing reliable work and income to vulnerable individuals while promoting entrepreneurship. 
Timeless presentation
Presented in the distinctive Emporio Armani fragrance glass bottle, STRONGER WITH YOU AMBER captures attention with its translucent ambery shade, reminiscent of the eternal glow of amber stone. The bottle is adorned with interlacing gold rings symbolizing the enduring bond of love. The golden-toned STRONGER WITH YOU cap, adds a touch of warmth and luxury to the overall design.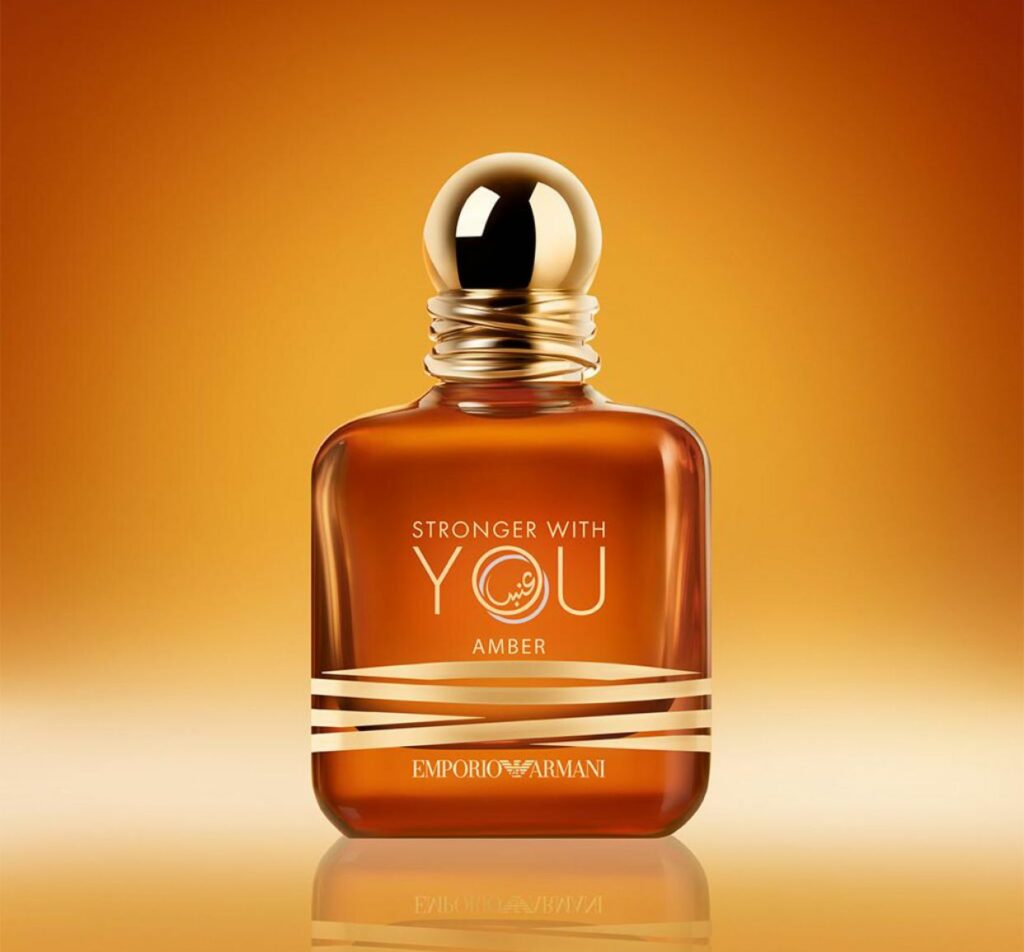 STRONGER WITH YOU AMBER joins the esteemed STRONGER WITH YOU fragrance collection, which includes STRONGER WITH YOU EAU DE TOILETTE, STRONGER WITH YOU ONLY EAU DE TOILETTE, STRONGER WITH YOU INTENSELY EAU DE PARFUM, and STRONGER WITH YOU ABSOLUTELY PARFUM. The new limited edition can be purchased at all Essenza stores nationwide or visit https://www.essenza.ng