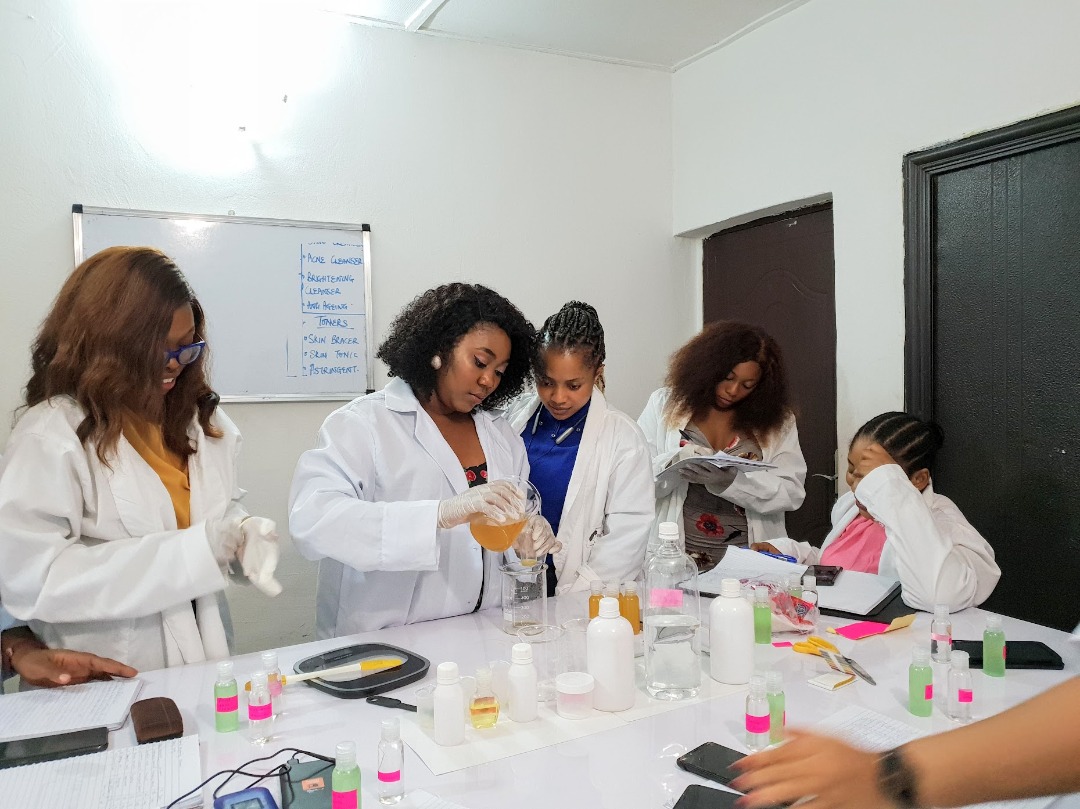 From February 1st to 11th 2020, ten passionate women will become scientifically sound formulators. These lucky women will tour the cosmetic industry of Dubai; a city where the art of perfumery is widely appreciated and greatly packaged.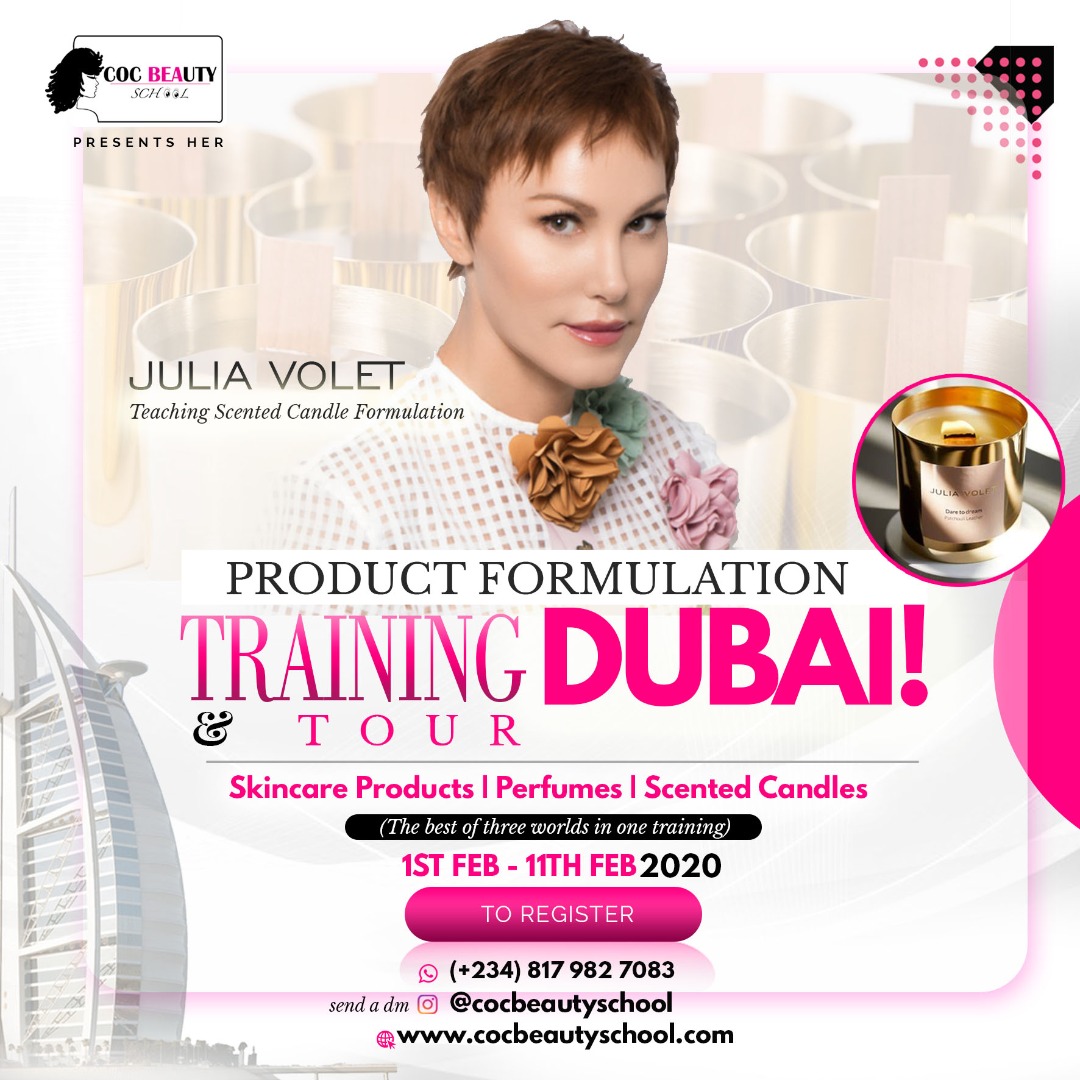 A Nigerian based institute where the best of cosmetics production is tutored; COC Beauty School is overseen by the CEO, Ayo Bassey – a 10-year certified expert in herbologyand cosmetic formulation. Ayo and her team at COC Beauty School have raised over 100 beauty entrepreneurs in 10 countries and counting. Students are taught cosmetics formulation skills and exposed to practical business tips on how to launch beauty businesses, selling the products they learn to make. The products created include skincare, haircare, makeup & perfumery.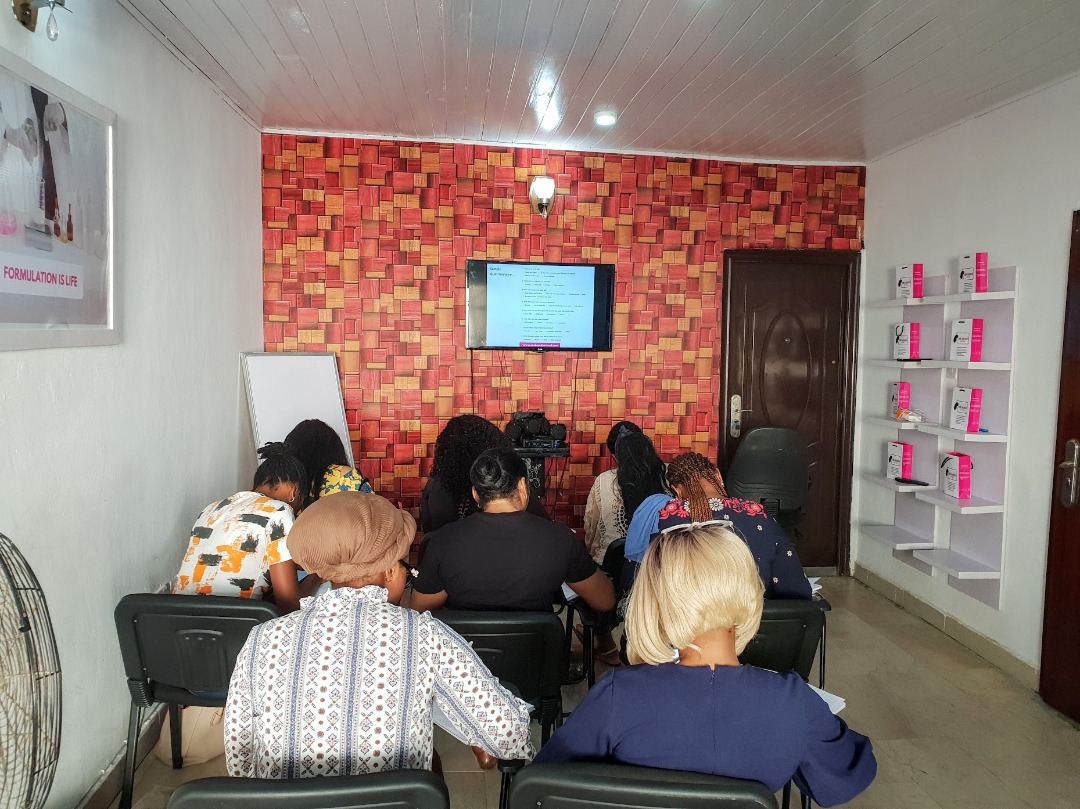 The Dubai tour will be guided by selected U.A.E experts in three very profitable fields; Mihaela Paunescu (Skincare), Talmira Yermolova (Perfumery) and Julia Violet (Scented Candles). They will teach the participants advanced ways of creating products that sell, reveal to them the best markets for acquiring quality ingredients and tools that are inaccessible in West Africa thereby building a reliable supply relationship. Participants will acquire knowledge on how to create exquisite rich perfumes of Arabian descent, go on a yacht cruise, visit the perfume museum, archives & souk, Miracle Garden etc.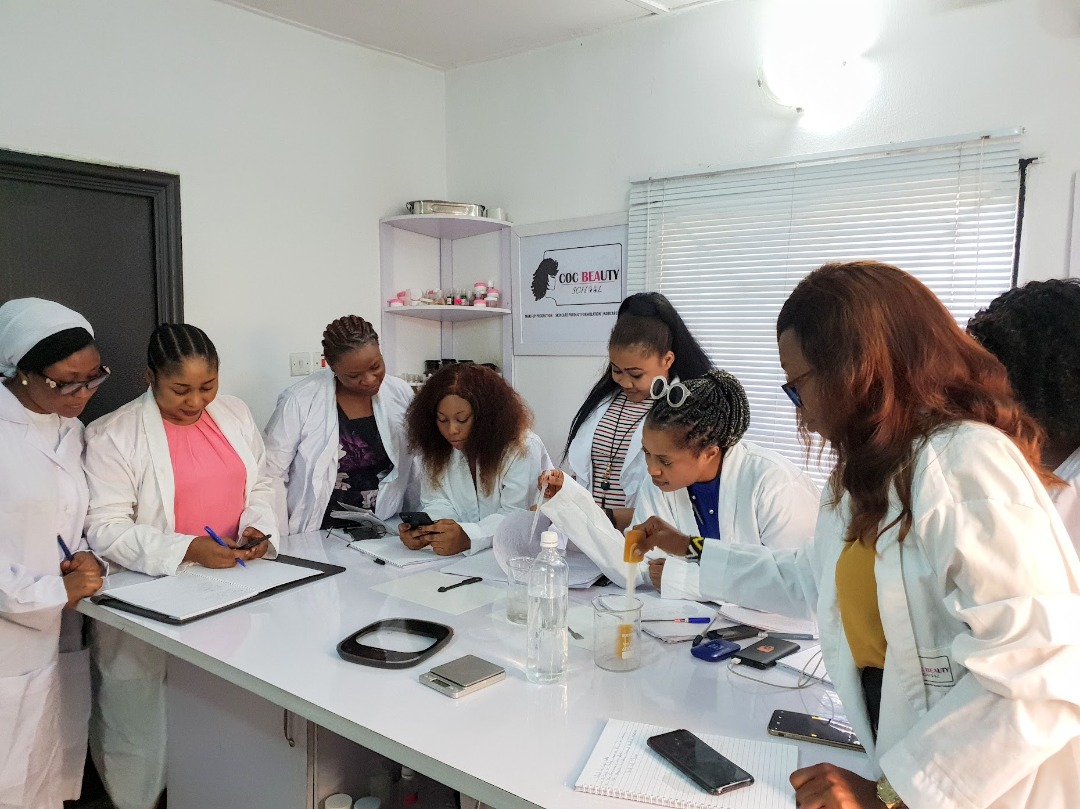 Most importantly, participants will be exposed to the international side of the beauty business and prepped towards breaking the international market, having their products being sold globally. According to Ayo, the intention is for participants of the beauty tour to become potential millionaires from making and selling beauty products. In her words, "our dream is to get African made products on the world's map and this is one step to lift the vision of our African beauty formulators"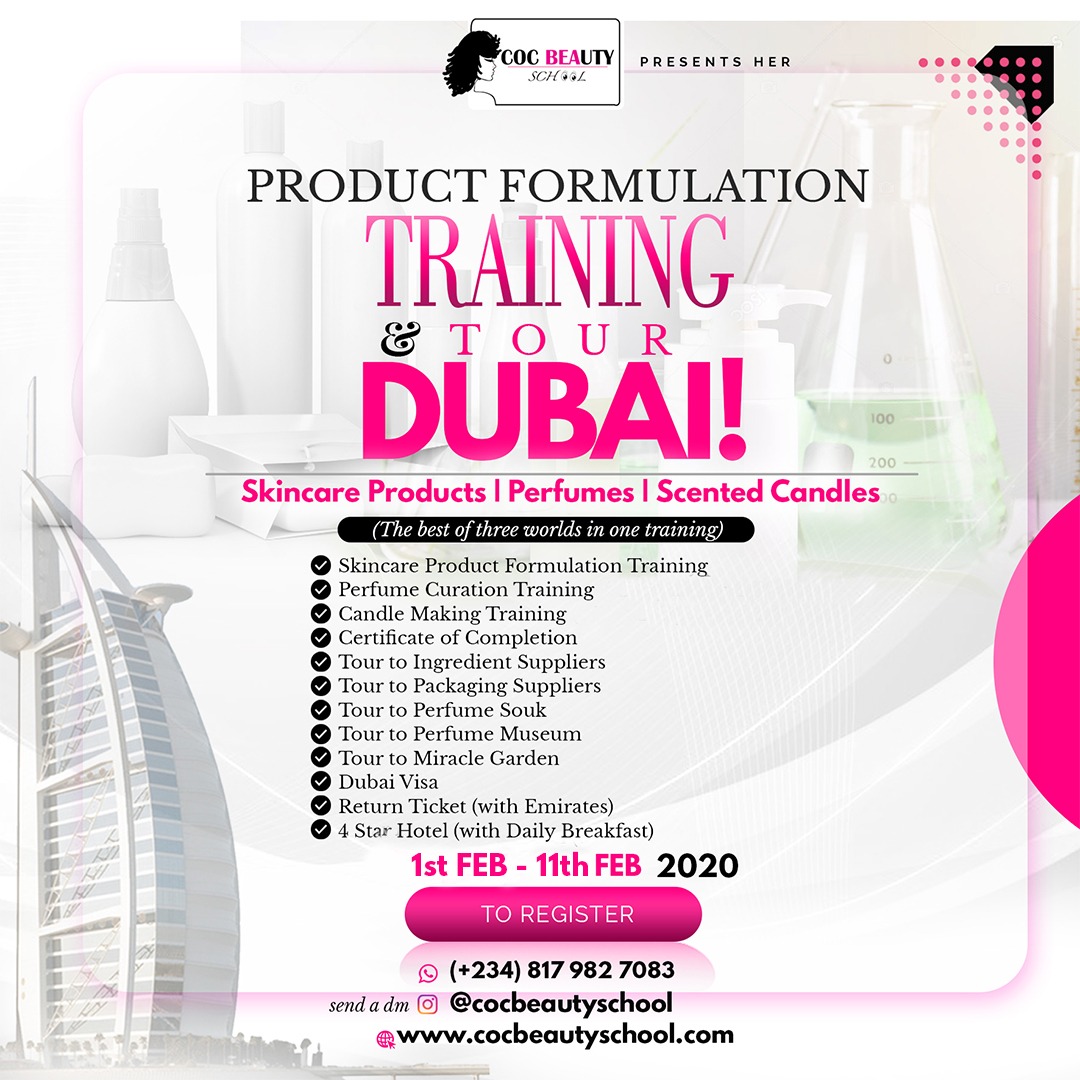 At the end of tour, these women will join over 100 COC Beauty School alumni, some of whom have raked in 7 figures from their first launch. "Upon gaining in-depth knowledge of each ingredient used, they will be well aware of what proportions to use based on skin, hair type, race and climate. Students will also understand the importance of every step taken in production, enabling them provide ideal solutions that are healthy by making the safest and most effective cosmetic products. Each participant will be awarded a certificate of completion" Ayo further added.
Interested participants should visit www.cocbeautyschool.com or send a DM to COC Beauty on Instagram @cocbeautyschool or WhatsApp 0817-982-7083 on or before 16th of January, 2020.