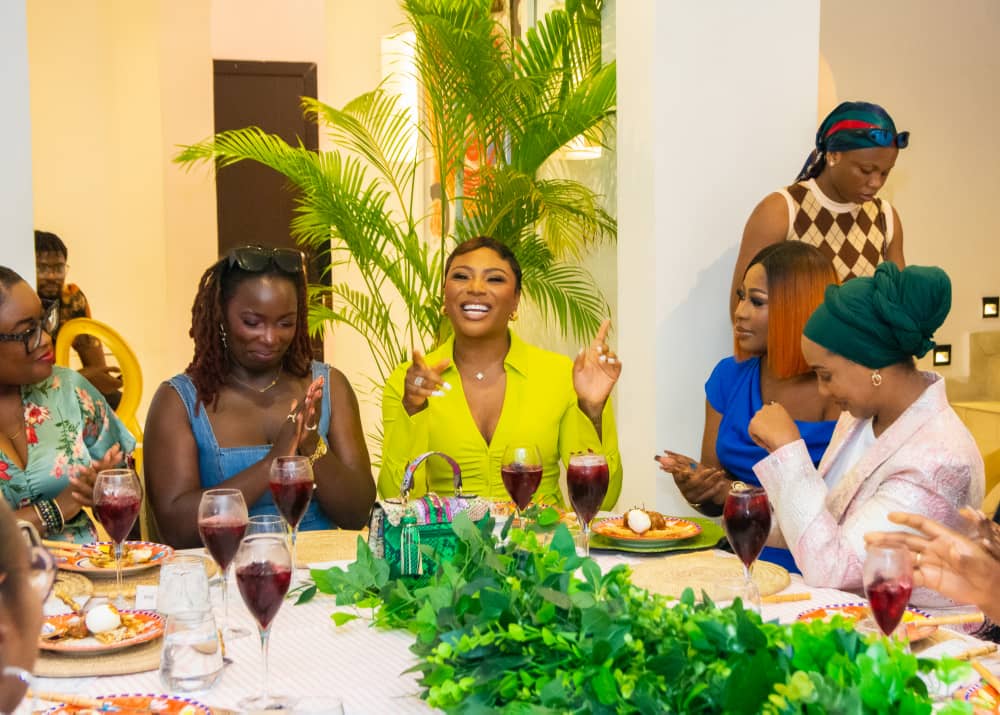 Step into a world where style, elegance, and empowerment collide. The second edition of Chef Vee 's "Setting the Standard" Ladies Brunch took place on Sunday, September 25, 2023, at the illustrious 22B venue.
Exciting details about the Chef Vee "Setting the Standard" Ladies Brunch
With great anticipation, guests were transported on a journey that transcended continents, guided by the captivating theme of "From Lagos to Europe." From the buzzing streets of Nigeria's vibrant capital city to the sophisticated charm of Europe, this event enchanted attendees with its celebration of cultural heritage, food, and the indomitable spirit of women.
With every detail meticulously curated, this extraordinary gathering promised an unforgettable experience beyond the boundaries of time and space, leaving an indelible mark on all who were fortunate enough to be part of it.
Panel session and more
The Ladies Brunch was a 2-part event that featured a panel session and a 3-course Afro-fusion meal. The panel session kicked off, which was an insightful and engaging experience for the guests. The speakers included; Anu Bello, Atim Ukoh (Afrolems), Stephanie Coker, Vanessa Cole (Chef Vee), and Wunmi Durosinmi-Etti.
As the final words of the panel session drifted through the air, anticipation mounted for the captivating main event that awaited. It was the moment everyone had been waiting for – a culinary extravaganza like no other, masterfully orchestrated by Chef Vee. With an inspired fusion of Afro and European flavors, the brunch was an epicurean delight that left guests utterly satiated.
The atmosphere was electrifying, pulsating with the buzz of laughter, animated chatter, and the clinking of glasses. But what truly stole the show were the remarkable women in attendance, exuding grace and charm. They reveled in the enchantment of the occasion, eagerly yearning for more of Chef Vee's exclusive Ladies' Brunch experience.
This event was organized by Chef Vee & Cole Cooks, in partnership with 22B Lagos, and, Rubellite Cosmetics.
About Chef Vee
Vanessa Cole, renownedly known as Chef Vee, is a Michelin-trained private chef, consultant, and culinary enthusiast who enjoys sharing her experiences through food.
Chef Vee's passion for growing the Nigerian culinary and hospitality industry has seen her spearheading conversations on how industry stakeholders can contribute to making Nigeria a respected global food destination. This passion birthed "Setting the Standard" by Chef Vee. A platform focused on highlighting exemplary practices in the industry while initiating conversations with key stakeholders and sharing expert advice on how we can achieve this together.
Setting the Standard is driven by Chef Vee's passion for challenging the culinary industry and driving the standard by educating stakeholders on the importance of offering a holistic dining experience for its customers.
See photo gallery.