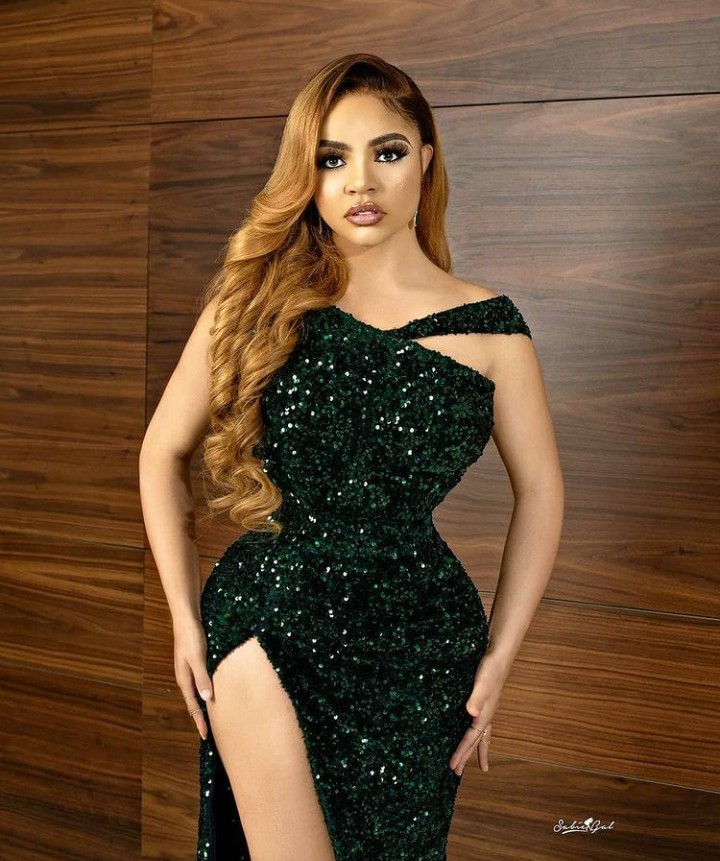 As we embrace the beautiful colours of spring, we are reminded that fashion would be crippled without these beautiful colours that inspire it, and without the men and women who in their own ways redefine the game. Another weekend is upon us, and we have taken our time to present to you another delicious list of fashionistas who caught our attention this past week. Explore with us!
Alexx Ekubo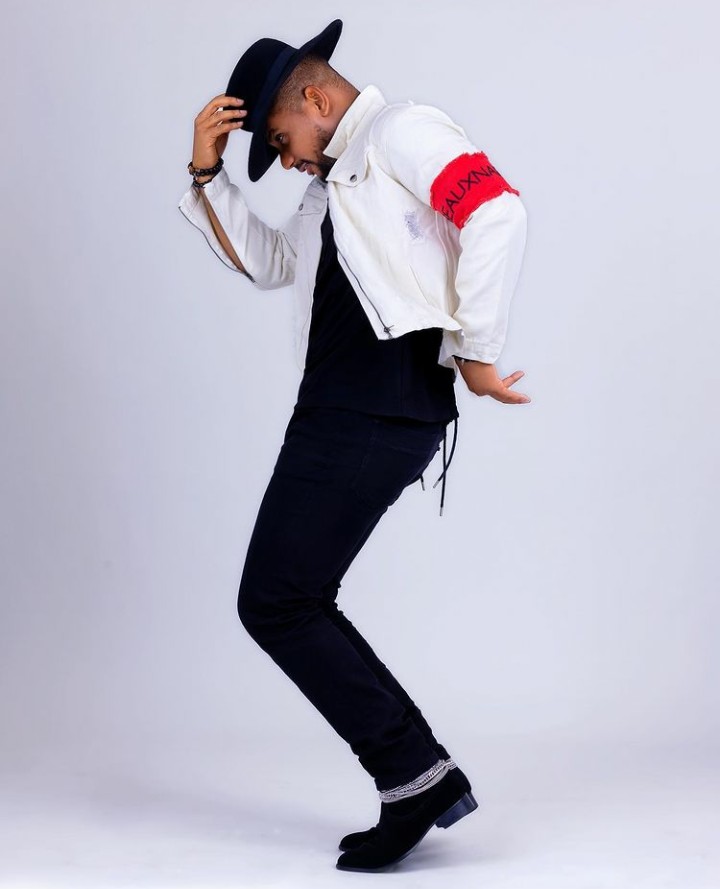 Alexx is an actor we love, but we're still not sure of his dancing skills. Either way, we'll let his Michael Jackson pose slide since it's his birthday today. The very handsome actor turns 35 today, and we love his pre birthday outfit. He is styled by SwankJerry in all black ensembles, paired with a white jacket.
Kehinde Smith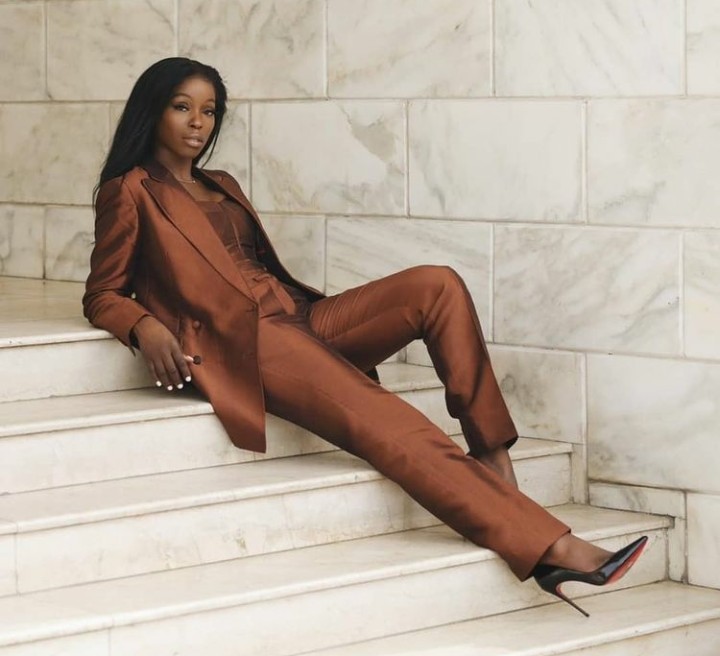 A melanin dripping godmother in a brown metallic 3-piece from ATAFO, please counts us in. the digital content creator looks all shades of boss chic in this outfit, and we love it so. Cue in those hot red bottom pumps, and we're gasping for air.
Shaffy Bello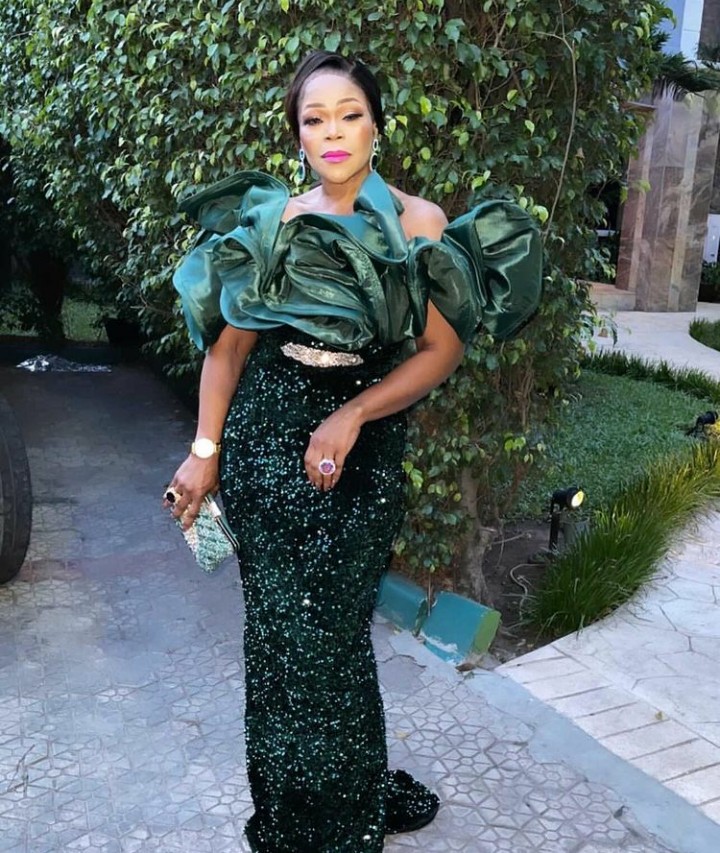 When this sensational actor dresses up, do well to call the fire department. The eloquent actor has us green with envy in custom emerald green sequin dress from Lady Beellionaire luxury brand. The off shoulder dress is adorned with flamboyant green ruffles.
Christina Kayode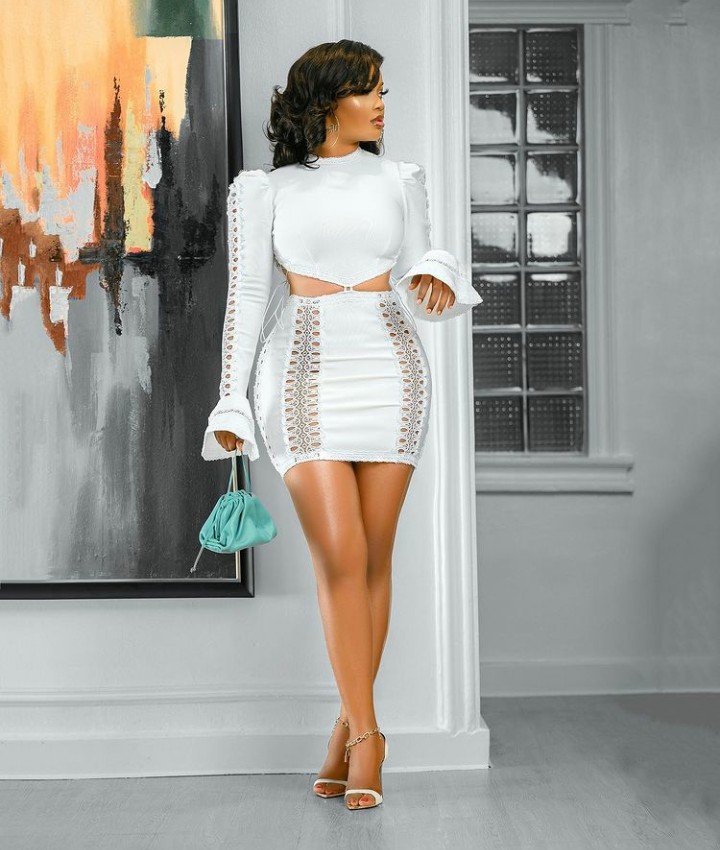 Brand influencer and entrepreneur Christiana serving legs and body is a vision we won't forget in a hurry. She looks magnificent in this white mini dress from Catwalk Connection clothing brand, and she accessorized with gorgeous white sandals and a mint green purse.
Prince Nelson Enwerem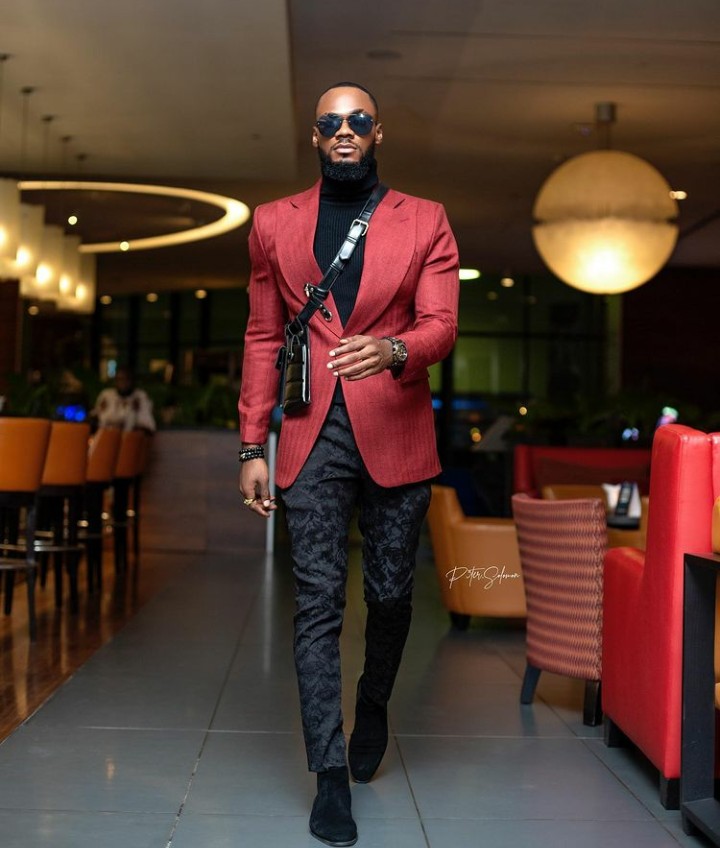 Definitely giving us 007 vibes today is reality TV star and brand influencer Prince Nelson. He's clad in a burgundy jacket on a black turtle neck shirt and black velvety pants from Jeff Urban clothing brand. He accessorized with black suede shoes, black shades and a black cross bag.
Nengi Hampson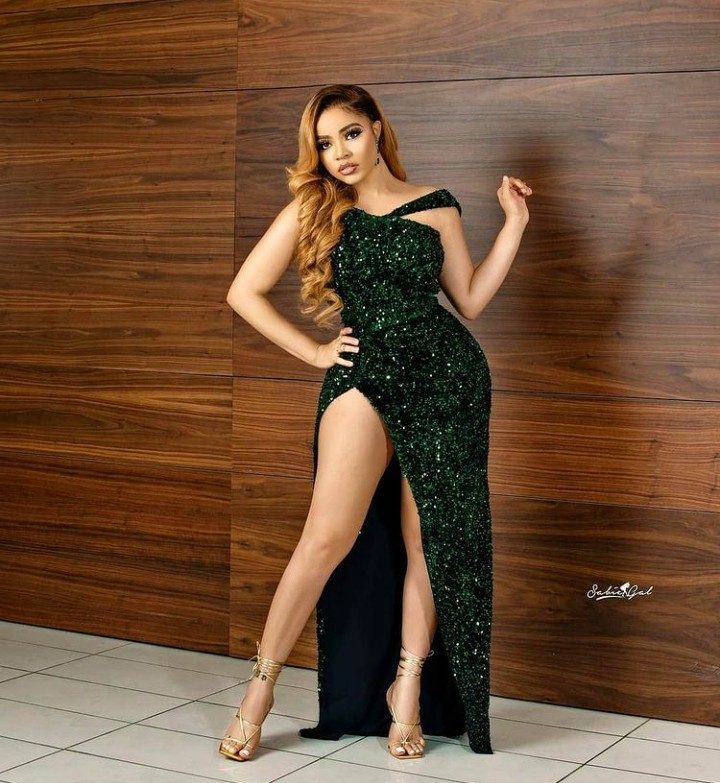 Not many do long dresses and thigh high slits better than Nengi. The gorgeous brand influencer and reality TV star is a breathtaking vision in custom emerald green, sequin dress from Lady Beellionaire luxury brand. She accessorized with a lovely blonde wig and golden strap sandals.
Sai Sankoh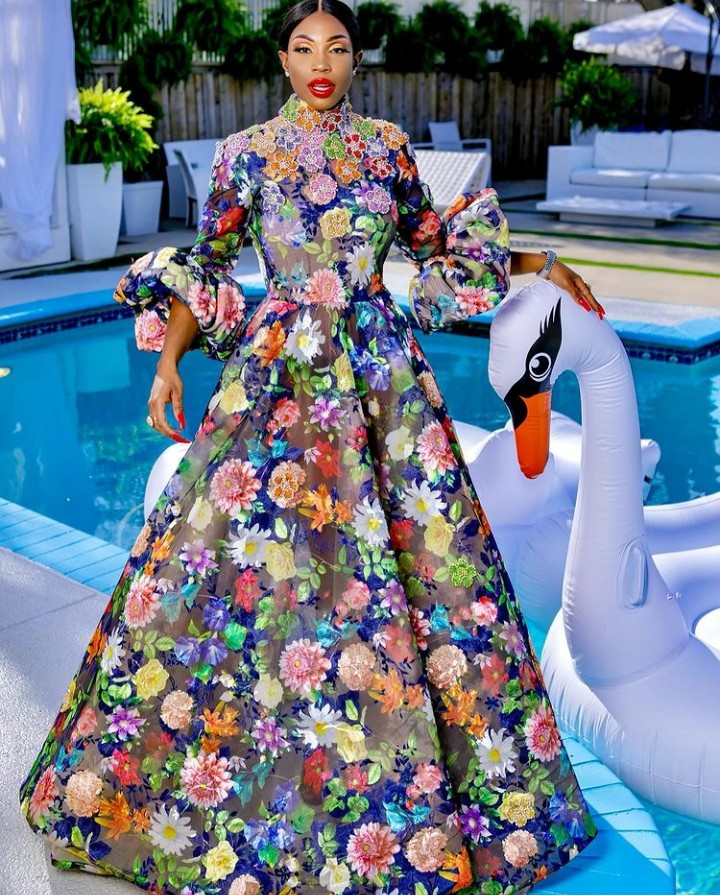 Bedazzling is on top of the list of adjectives we want to use express how we see Sierra Leonean fashion entrepreneur Sai Sankoh in her floral ball gown from Ese Azenabor clothing brand. The multi coloured dress really reminds us why we say spring is here.
Sharon Ooja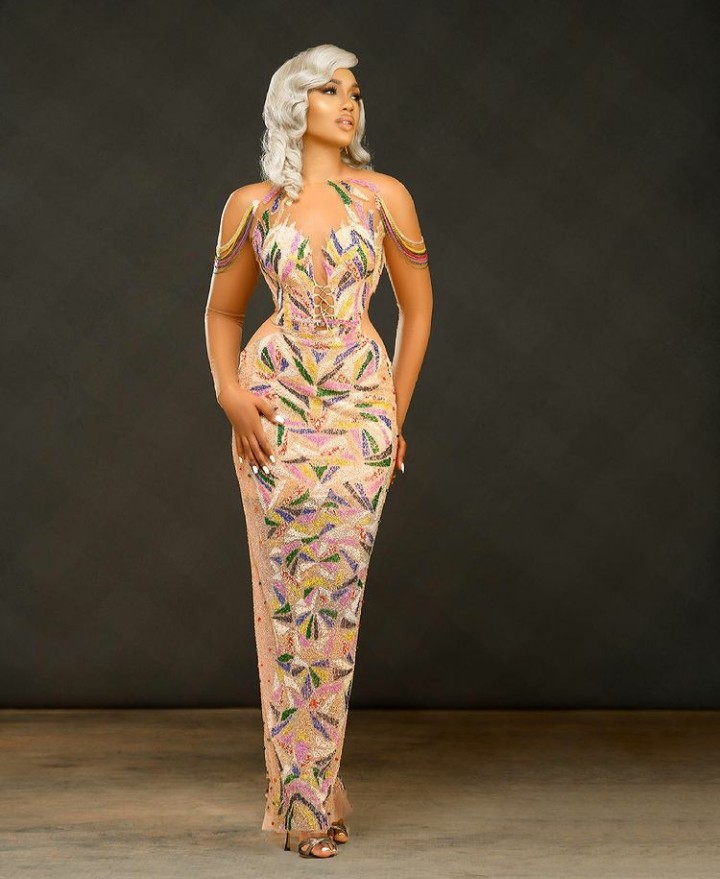 Simple perfection is what comes to mind looking at Sharon Ooja in this beautiful body hugging dress from Matopeda. The actor celebrated her birthday earlier in the week, and this look definitely caught our attention. The heavily bejeweled dress is perfect on her, and we love it, and that wig??? Good Lord have mercy. Hot!!!!
Nana Akua Addo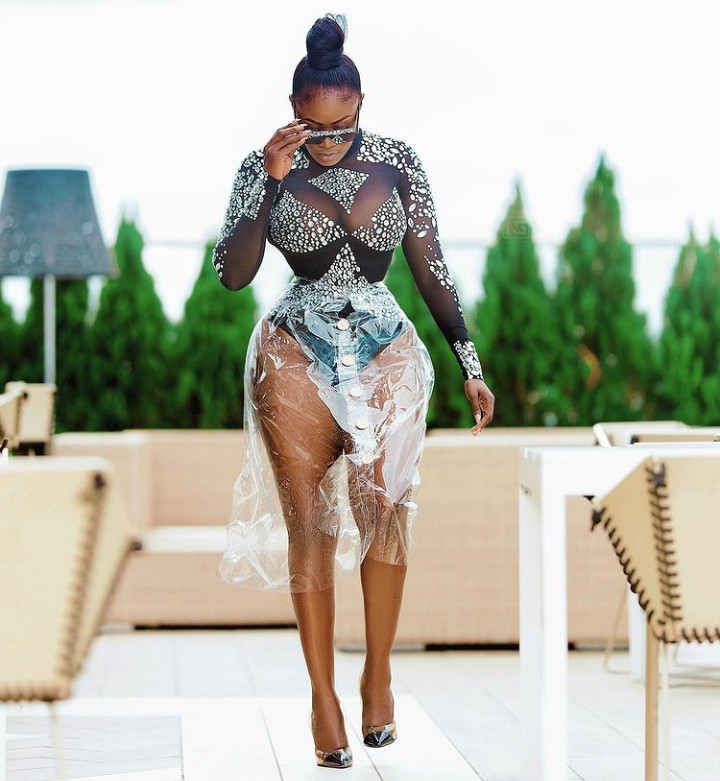 Ghanaian actor and entrepreneur Nana Akua Addo has decided to not take it easy on us, but we won't complain. Our airflow is severely restricted in this extremely hot volcanic ensemble. She brings a new definition to daring fashion statements in a black bejeweled leotard, paired with a complete see through leather skirt. She accessorized with a pair of black heels and dark shades. E don choke us!!!
Audrey Lunda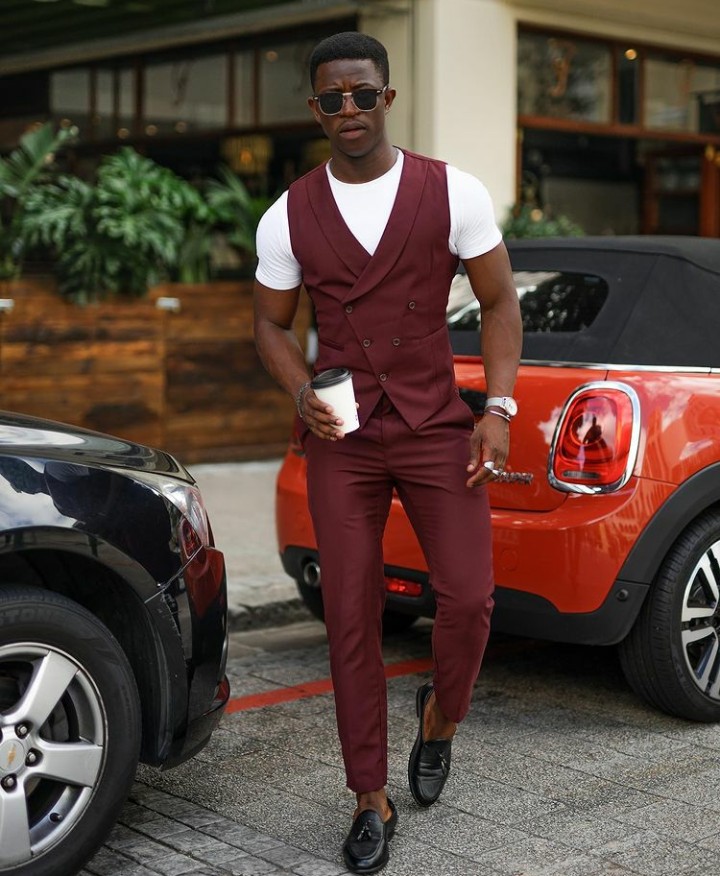 South African fashion model Audrey keeps it classy gentleman style in burgundy two-piece paired with a white t-shirt and black shoes. We are definitely feeling the heat from his biceps, black shades and the perfect fit of his monkey jacket and tight pants.