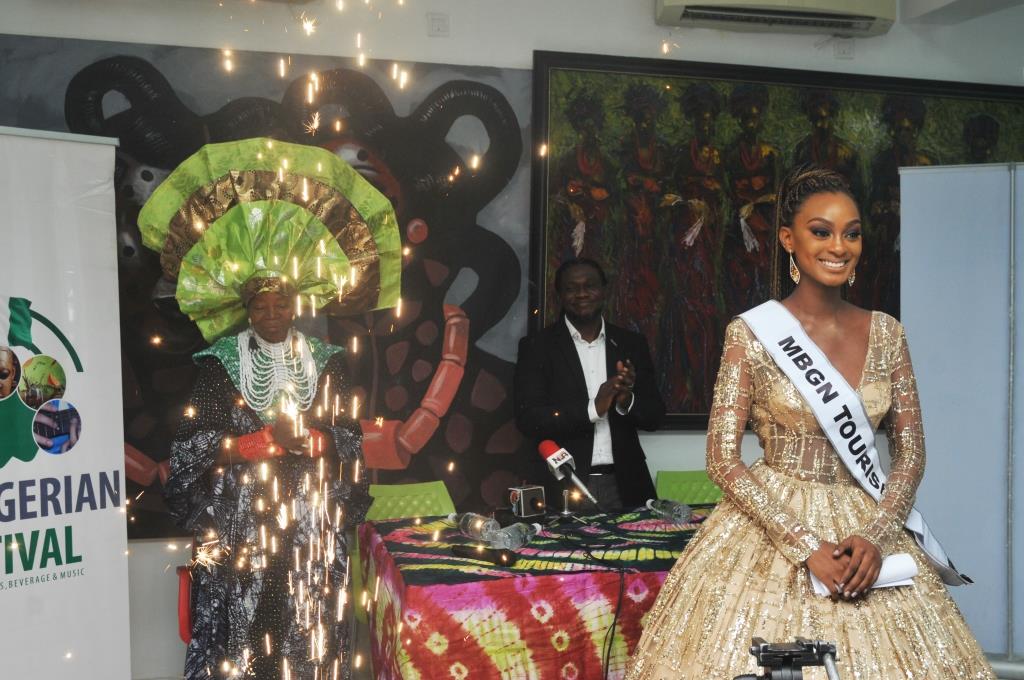 The All Nigerian Festival officially unveiled MBGN Tourism, Ms Danielle Hafsat Jatto as the festival's first ever brand ambassador as momentum gathers for the second edition of the annual grand event.
Revealing the exciting news at an intimate event held at the Nike Art Gallery in Lagos on Wednesday the 30th of January, organizers of the All Nigerian Festival said they have chosen to pitch tent with a young lady who aligns with the brand.
Founder of the All Nigerian Festival (ANF) and CEO of Groove Tyme Entertainment, Mr. Kupa Victory described the proposed alliance as a collaboration designed to succeed, as the goals of both parties – which include contributing meaningfully to the government's objectives of increased GDP growth, sustainable job creation, and redistribution and transformation through: Increasing the number of tourists who visit the country – are in sync.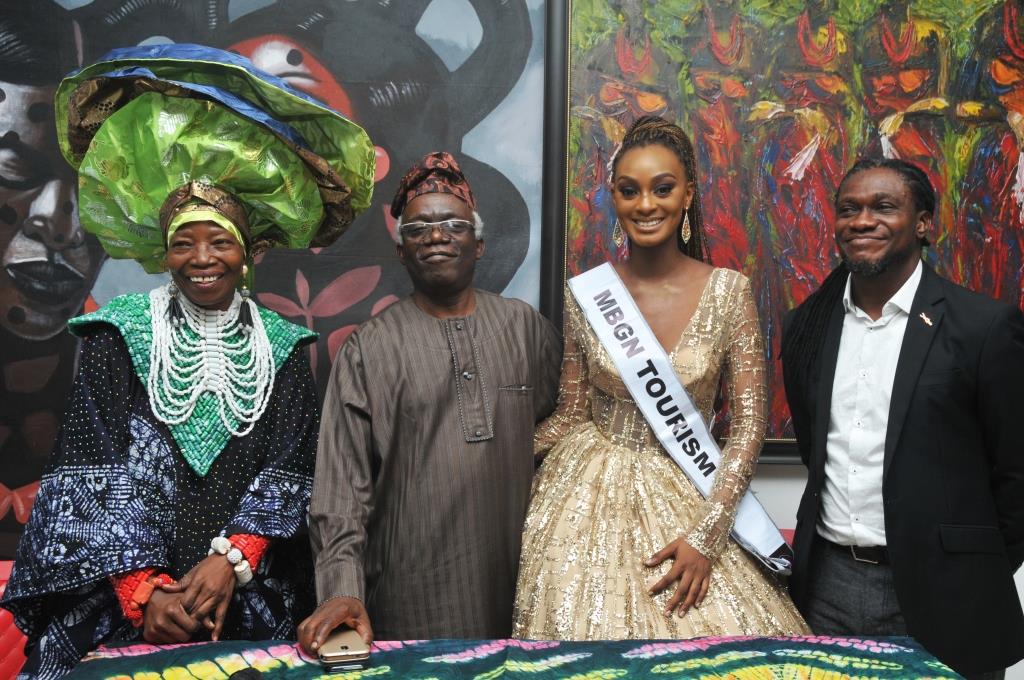 According to Mr. Kupa, since its maiden edition in 2018, the ANF is making great strides in celebrating and marketing through experiences, the unique, warm and beautiful country called Nigeria not just to her people but also to the world. Organizers have also disclosed that following the official unveiling, members pf the ANF and the new brand ambassador will hit the ground running with a nationwide sensitization and courtesy visit tour to stakeholders, heads of Ministries and Government to garner support and participation for the 2019  edition of the festival billed for April 2019, to be hosted by one of the 36 states of the federation.
In reaction, the ambassador-to-be excitedly described the recognition and appointment as "an honor and the beginning of greater things to come". She also pledged to use her new position to promote the country domestically and internationally,  be it for leisure, business or events tourism, and ultimately change the narrative about Nigeria.
Notable figures at the event included Senior Advocate of Nigeria & Chairman, All Nigerian Festival Board of Directors, Femi Falana; founder of the Nike Art Gallery Mrs Nike Okundaye; iconic Nigerian artist, Bruce Onokbrakpeya; Nneka and Victor Moses of Goge Africa and renowned fashion designer, Adebayo Adegbe aka Modela amongst others.