Is Burna Boy an African Giant or does he just have a big ego?  The taste of the pudding they say is in the pudding right? So today, we'll be discovering African Giant by Burna Boy. But first, a little backstory.
In 2012 when Burna Boy's hit single Like to Party dropped, I was in my Erasmus year in college and was frantically waiting to get into a university in Paris. This as well as his subsequent debut album L.I.F.E which dropped in 2013 brought light into my world. Why? I saw it as breath of fresh air- a break from the norm. Not what I felt at the time was regular Naija pop which was really frequently poorly written bangers.
The afro-fusion that I heard that fateful day made sure I stayed an avid fan of hits like Yawa Dey, Run My Race, Soke, Don Gorgon and more recently, On The Low, Gbona and Killin' Dem, so much so that I found my way to Festival of Lights in Abuja, Nigeria last November with a fabulous friend and former colleague of mine (Trish) to gyrate with joy to a stellar, tireless performance of all these hits.
When I found out that Burna was dropping an album barely a week after his feature Ja Ara E on Beyoncé's The Gift album dropped, I was legitimately excited that we were getting an album from him as this means we are getting Burna Christmas and New Year again this year! So here is my review.
African Giant : First Impressions Don't Always Last Forever
I began to listen to African Giant at work on Friday at a group meeting/Chill session in the middle of the afternoon on the rooftop overlooking the city docklands. A flex right? I had expected to be blown from the first listen and from the first song I heard.
I have chosen to do what I did on our last journey together. However, with this review I will not be speaking on the hype bit because quite simply every single track was a hit. I didn't feel that way with the first twenty replays but this is my final review listen and I can now say in the silence of the night and my house, that every song hits me different.
A few dozen replays later, we begin with Obodo edulugo jim jim the Igbo folk- song which leaves you praying that you truly succeed so the world shakes by your design, your family dances and the God of the universe keeps you from seeing the worst on the title track, African Giant.
Anybody was good but it was Wetin Man go Do? that really made me smile. It embodied the truest struggle of the average man or woman in Africa and indeed the world over; told in pidgin English. Everybody is struggling with making a living. Some haven't been fortunate but they must push on. This song took me back to evenings at The Shrine in Lagos, Nigeria. Afro-beat heart was pure on this track. The genius of Burna Boy though is how he answers his question with the next track, Dangote as the answer…If The richest man on the African continent is working hard, I too will work legitimately to improve my lot.
Gum Body was mellow and sweet, love rendered like the African he is and Jorja Smith gave us what we didn't know we needed on this track. Killin'Dem is on this album and I can't say more than YES PLEASE!
Omo was another unrequited love song! This is the theme song for all the "almost lovers" out there. Those of us who know deep in our hearts that we'd still love to explore the possibilities even if it's only on the dance floor for a little over two minutes.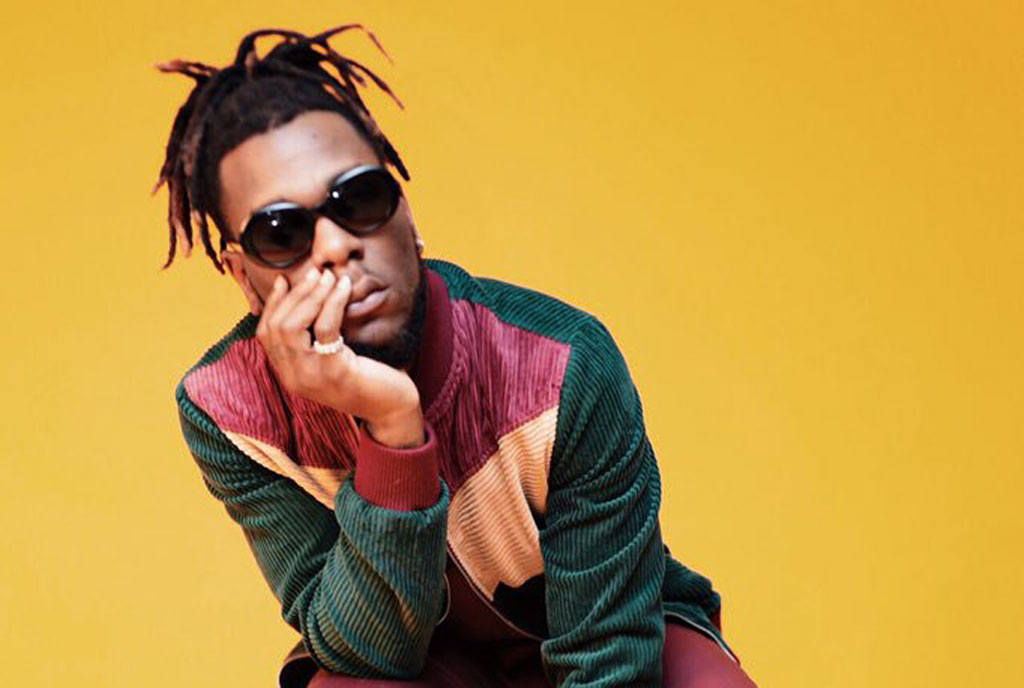 One thing I can tell you is that on his features from here, Burna spent a lot of time crafting the exact sounds he wanted to give. And it can be seen in the way from Future to M.anifest, Jeremih, to Damien Marley and to the goddess Angelique Kidjo he was able to paint the perfect picture and have a synergy his contemporaries would struggle to deliver.
With tracks like Collateral Damage, Another Story Ft M.anifest, and Different ft Damien Marley and Angelique Kidjo, he speaks about how Nigerians, Africans and the black race by extension has been deceived first by the coloniser and the by those who are now in the ruling class within our respective societies to blindly follow and stay subdued; not being able to fight for what is right; like education and safety for our children, choosing instead to blindly search to for solace in religion and other distractions.
The most beautiful thing for me about this album is the way in which Damini Ogulu aka Burna Boy appears as he is – African, talented, skilled and unashamed to tell his and by extension; our story to the world through his music at a time when everyone else in his position would rather be looking to become more marketable to the foreign market.
Overall Rating – African Giant album is a 7/10 for listening value. In the right mental place, you can listen forever. It is however a 9/10 for purpose.
African Giant has shown the entire world that good music lives on a continent that is mostly misunderstood and that Burna Boy is the purveyor of same. He also taught many about history that was not taught in schools in Nigeria or anywhere on the West-African continent with Another Story. The consciousness of this album is something we will grow to love and thank him for.
Until next time, remember that every giant was small at first.  Keep walking and talking and being till you too are big not to be seen.
About The Writer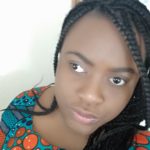 Nathalie Wemambu (Dasweetthin) is a Nigerian Entertainment and Aviation Lawyer with over 9 years combined experience in A&R, Brand Marketing, Ad Scripting and Print/Radio journalism. At present, she balances these well with a career in tech. Follow her on Twitter.