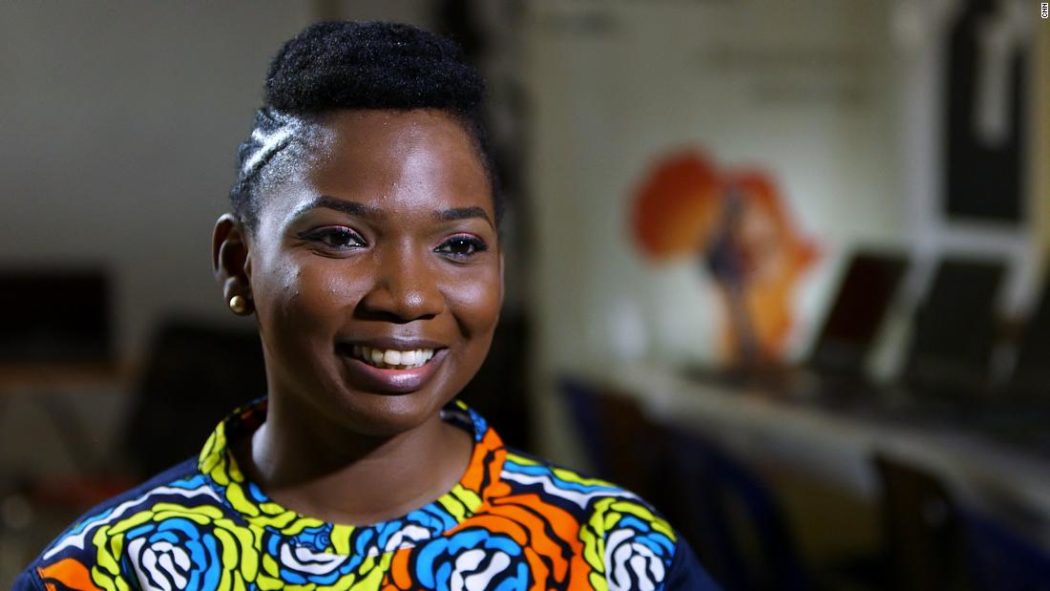 Who says superheros do not exist? Right here in Nigeria, we've got our very own CNN hero, Abisoye Ajayi-Akinfolarin! The founder of Pearls Africa Foundation, Ajayi-Akinfolarin is a graduate of the University of Lagos. So, why are we crushing on this inspiring young lady? Ajayi-Akinfolarina left her career to teach computer programming to young girls in Lagos State, reason being that in a survey conducted in 2013, it was discovered that less than 8% of Nigerian women are employed in managerial, technological or professional jobs. Our WCW, Ajayi-Akinfolarin hopes to change this statistic. Since 2012, her foundation has helped over 400 underprivileged girls within the ages of 10 and 17 to gain the technical skills that will help transform their lives for better. She was able to do this by providing free GirlsCoding program where girls were trained in HTML, CSS, JavaScript, Python and Scratch. They also visited tech companies to inspire these girls and enable them picture themselves in the industry.
Our crush is the first Nigerian ever to make CNN's Top 10 Heroes list! The CNN Heroes is an All-Star tribute created by news network to honour individuals from all around the world who make extraordinary and remarkable contributions to humanitarian aid while making a difference in their communities. For the 2018 program, the general public was encouraged to vote online for the nominees. All the top 10 heroes (which our woman crush is a part of) will receive a $10,000 cash award, and donations made to each of their nonprofit organizations are also being matched up to $50,000.
From among the top 10 finalists, Dr. Ricardo Pun-Chong was selected by online voters to be named the 2018 CNN Hero of the Year for his efforts to provide free housing, meals and support for sick children and their families while they undergo treatment. The CNN Hero of the year would be given an additional $100,000 to support their heroic community endeavours. The top 10 finalists will all receive free capacity-building training from leading supporter for non-profits worldwide, the Annenberg Foundation.
Congrats Abisoye for making Nigeria proud!
Photo credit: CNN.com/YouTube