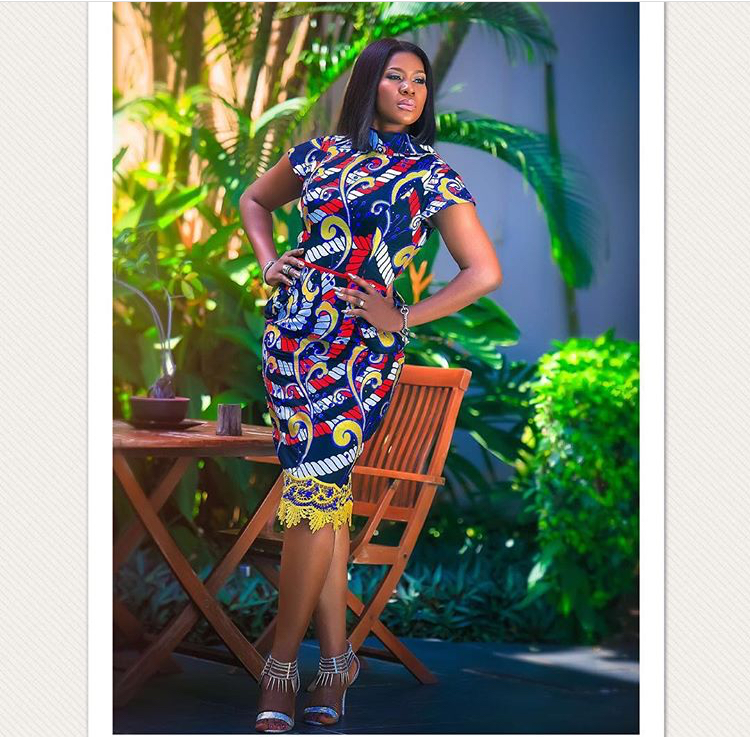 Out with the old, in with the new. Just like in life, it is important to set your own fashion rules and be clear on the path you want to walk on. In the end, it's your style and your life and rules that no longer serve you should be broken especially when it comes to fashion. We've created a list of  six fashion rules you should throw out the window.
1. Don't Mix Print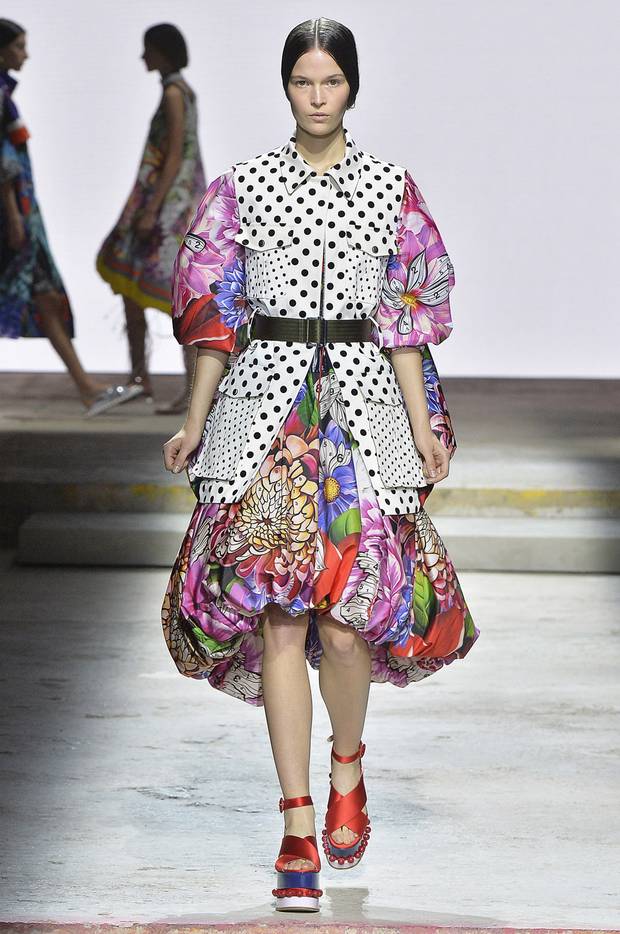 This is one of the outdated fashion rules that stop people from rocking their prints in style. Don't wear stripe on spots or don't wear animal prints on floral (yawn), don't lose your sense of adventure. Take plaids and stripes for example. It's often said that plaids and stripes do not mix, but really stripes go with everything, including plaids. In fact, prints are pretty mixable across the board. Clashing prints is the way to go in the current fashion landscape. This trend has been around for a few years, and it's transcending through the fashion times.
Tip: Match the colors not the print. Instead of mixing vertical and horizontal stripes, for example, you could throw on a floral print with an Aztec print.
2. Always Match Your Shoes With Your Bag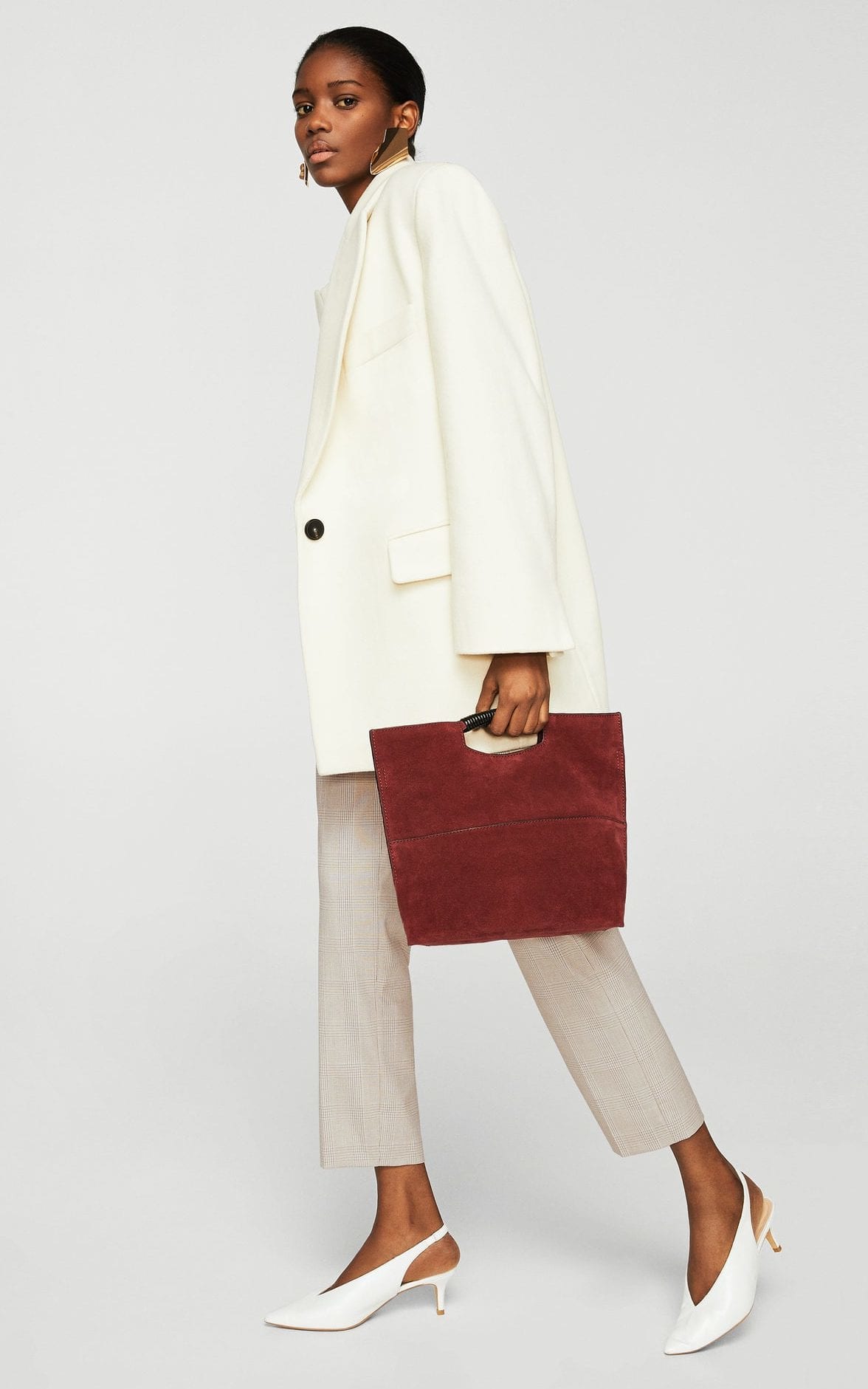 Do they necessarily have to match? This is a fashion rule that must have come from the stone ages and should be broken because it restricts your sense of creativity. Shoes and bag don't necessarily have to match but they do have "go" together and work in some sort of synergy. Actually for real style, some experts advice that they shouldn't match too closely.  You can mix blacks and browns, metallic finishes, even patterns  but stick mostly with neutral colors and classic shapes and look chic and well put-together.
3. Never Wear Silver and Gold Jewelry Together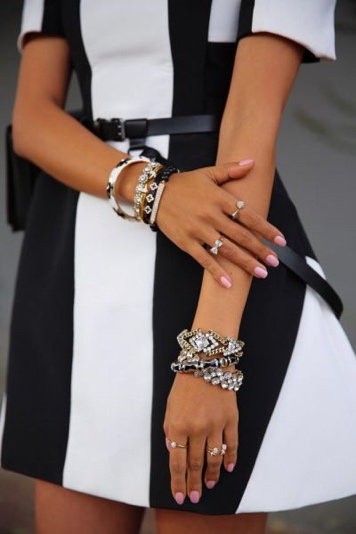 Talk about restrictions! Mixing jewelry is like mixing random flavors which is fun, variety is the spice of life you know! You can rock both gold and sliver jewelry in style. Just make sure the mixed metal jewelry compliment. Combining both metals is one of the chicest fashion trends you can try.
4. Don't Wear Denim on Denim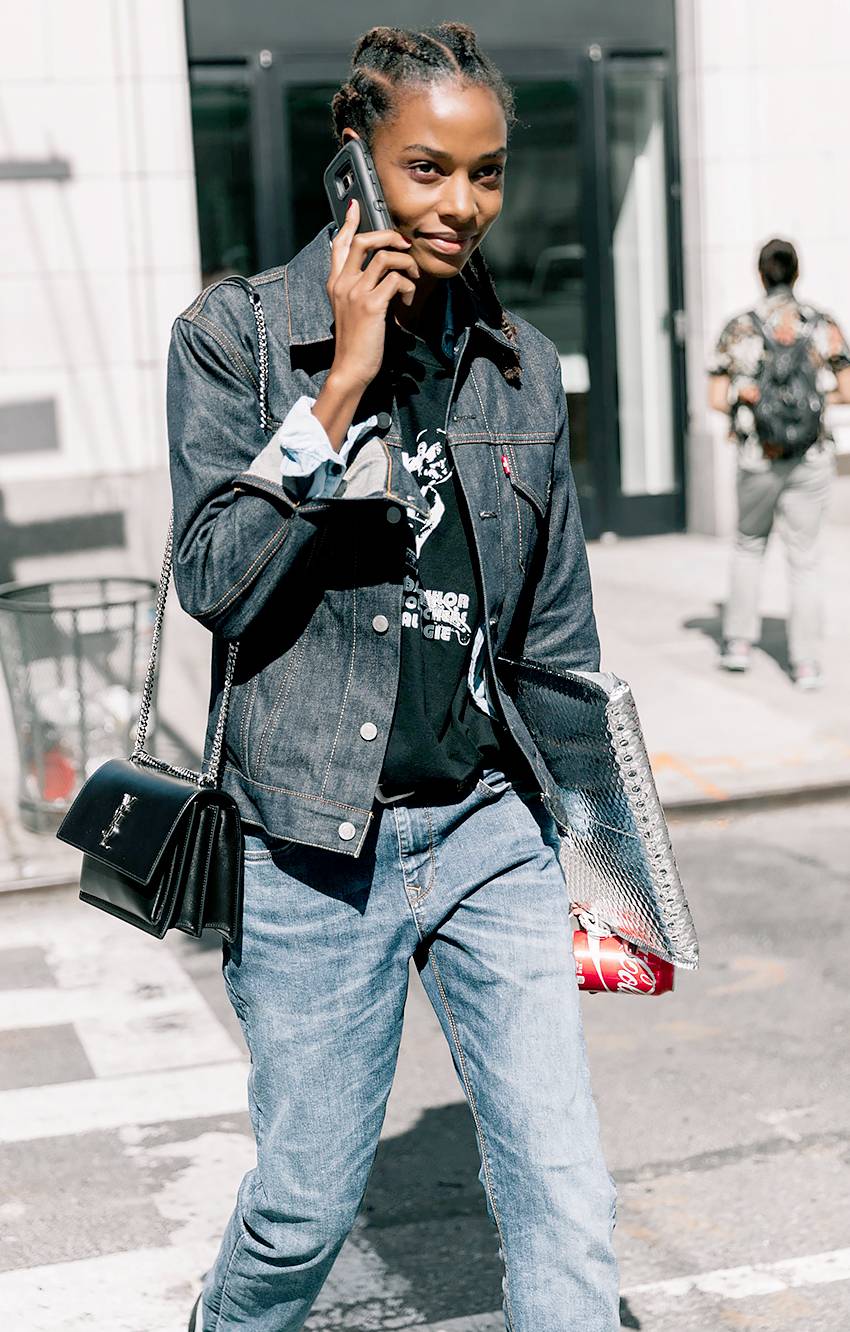 This can be quite tricky if not properly combined (remember Justin Timberlake and Britney Spears' famous denim on denim fail?) but it definitely looks amazing when worn properly. Play with the colors of your denim and dress up your double denim maybe with really chic accessories. Sometimes try distressed denim (ripped jean shorts or jeans) and blend with a calmer denim.
5. Tall Women Shouldn't Wear Heels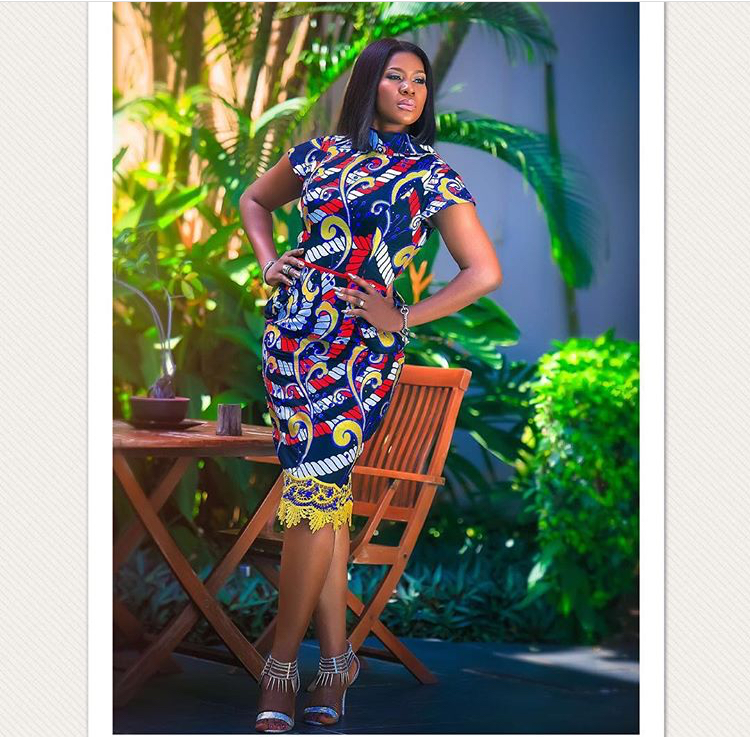 Stop right now, thank you very much… Why do you want to deprive tall women of the fit and confidence that wearing heels bring? There's absolutely nothing wrong about being tall and wearing heels. A lot of people feel it must be really hard for them to find a partner but to be honest, heels makes everything look good. It adds to your entire look, gives balance and could even attract more confident people.
6. Brown and Black Don't Go Together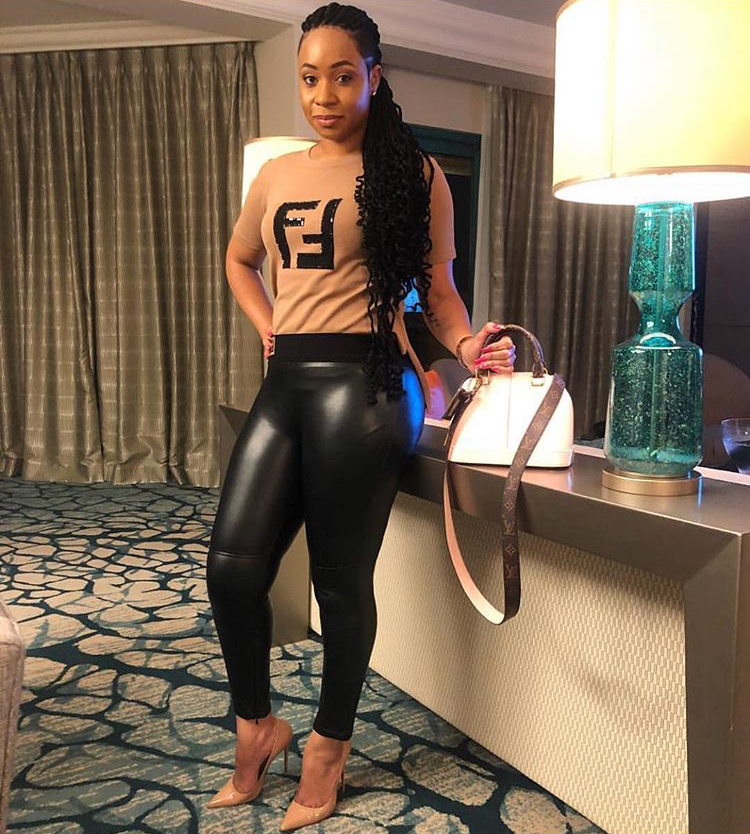 Here's another long fashion rule that must be broken with glee, as black and brown actually go together quite well. For example, how chic does it look when you wear black jeans, a black overcoat, and fab brown boots? Or this black and brown ensemble from Zimbabwean darling and former Big Brother Africa housemate, Pokello Nare?
What other fashion and style rules would you love to see broken?