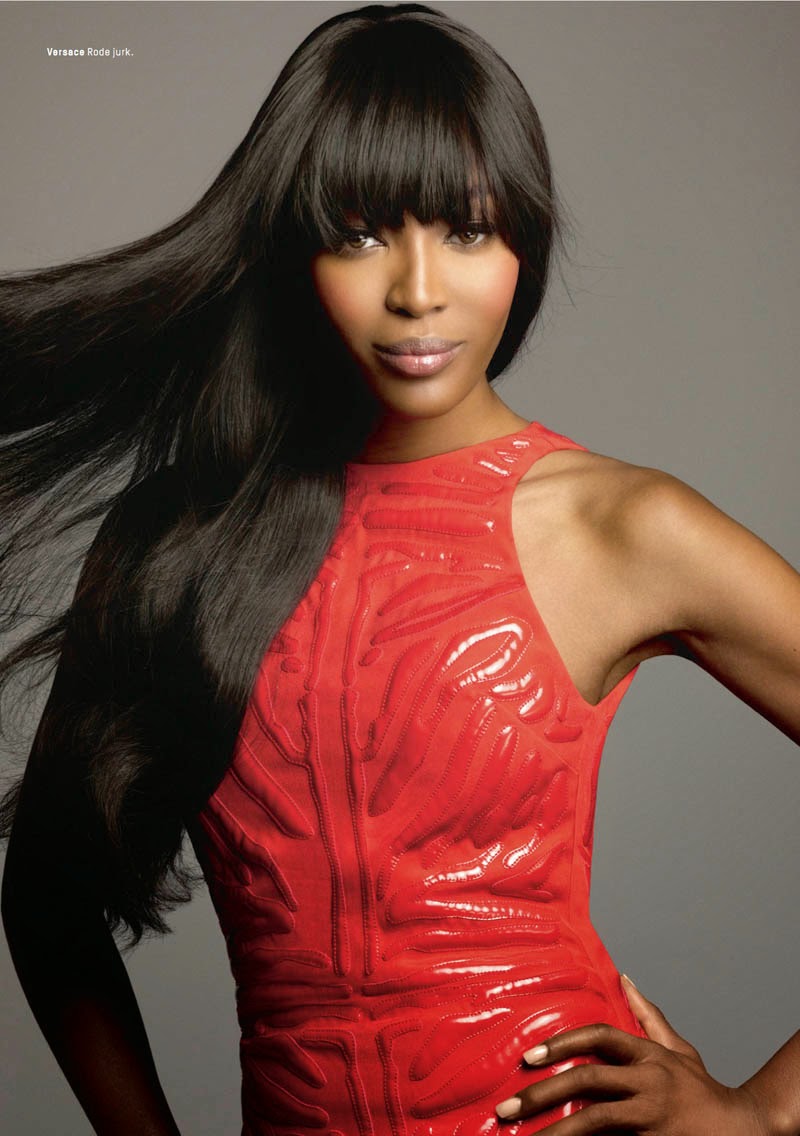 Sunday the 6th of September, the media went afire with news of Naomi Campbell closing the Diane Von  Furstenberg (DVF) fashion show at the New York Fashion Week (NYFW).  Naomi has been retired from professional modelling for some years now but this is not the first time she's been pulled back into the catwalk ramp and one is forced to ask, what is it that makes a 44 year old model so desirable and indispensable in a time where there are many young and beautiful supermodels?
 How do some people get so good doing their jobs that we make excuses for their excesses? "Oh but Naomi didn't hit her so hard" "how can a grown man say tiny Naomi assaulted him"?  
There a few things you need to learn from Ms Campbell to help you stay ahead in whatever career path you find yourself.
1.    

 

 
Personal Branding:
 You are a brand, treat yourself as one and create a good perception about your personal brand. Of course you cannot bill over the top fees or act like you own the earth when you've only just started. You need to be able to invest in the process, and do all you can to stand out and let your personal brand shine through. In the words of famous Hollywood Costume designer, Edith Head  – "You can have anything you want if you dress for it", 
It takes time but you should be able to create a certain type of quality and luxury about your personal brand. As a model, Naomi is like a gourmet meal: caviar and the most expensive wine. Your show becomes the talk of the town when Naomi walks in it because there is the perception that she is luxury and not readily affordable and available.
Naomi closing the DVF show at the NYFW, Sunday 
2.     Differentiate Yourself :

You cannot be everything to everyone but you can locate one area and make it your thing. Do it so well that when it is mentioned, people think of you. Naomi Campbell has the looks and the height(which almost every model has) but she has one of the best catwalks in the history of modelling so much so she was dubbed "The Queen of the Catwalk". If you want a very strong catwalk even at age 44 when most models have been long forgotten, you call Naomi Campbell. 
3.    

Confidence:

  Confidence is a very attractive feature in humans and one of Naomi Campbell's strongest personality traits.  Like a magnet, looks and assertiveness can be very convincing, it draws people to you. Now you have been able to invest in yourself and your craft, practiced, and gained knowledge, you just need to appear competent, own your stage and let others put you on a pedestal.  A good number of psychological researches over the years have shown that confident people get promoted faster than the others who may even be more knowledgeable.  
According to the work (A series of experiments to test their hypothesis that the psychological state you enter a group with determines the status you will have in the group later) of Garvin Kilduff and Adam Galinsky, feeling powerful or happy when you enter a group or meeting not only lead to immediate increases in status, but also endures over subsequent group meetings.
People tend to believe you when you believe in yourself and are able express it confidently. Now we know that there is a thin line between confidence and arrogance so you want to be careful and not get too haughty (especially when you cannot deliver) but a little cockiness never hurt nobody.
4.     Invest in Relationships: Yes, she may have abused her workers and aides but Naomi knows how to service her relationships especially when it comes to business. The transaction should never stop after you get paid, go further and be genuinely interested in the people. 
            Naomi Campbell, Donatella Versace and Jennifer Hudson at the
Anthony Vaccarrello x Versus Versace Party Sunday night. 
The popular saying "Your network = your net worth" comes to mind. Naomi keeps getting call-backs because she places value in relationships and with the right people. 
5.     Stay in The Light, Give Back : Now, think back to the models that were Naomi Campbell's contemporaries years back. How many of them have been called out of retirement to walk major stages? That's because they have all gone back into their shells. Naomi has a modelling show, she works with magazines and some NGOs. You get more desirable when people see that you are still relevant and not just living in past glory.
Naomi Campbell mentors young models through her TV show, The Face
 We live in a selfish world but 

the ultimate ingredient for indispensability is the ability to give back, invest in people a

fter you have been able to 

solidify

 your brand. This ensures that your brand lives on even after you are no more, The people who give back, are the ones who truly remain indispensable. Any good business person would always ask what you bring to the table before they invite you up, so don't stop cooking especially when you still have the strength.
 Written by Omawumi Ogbe