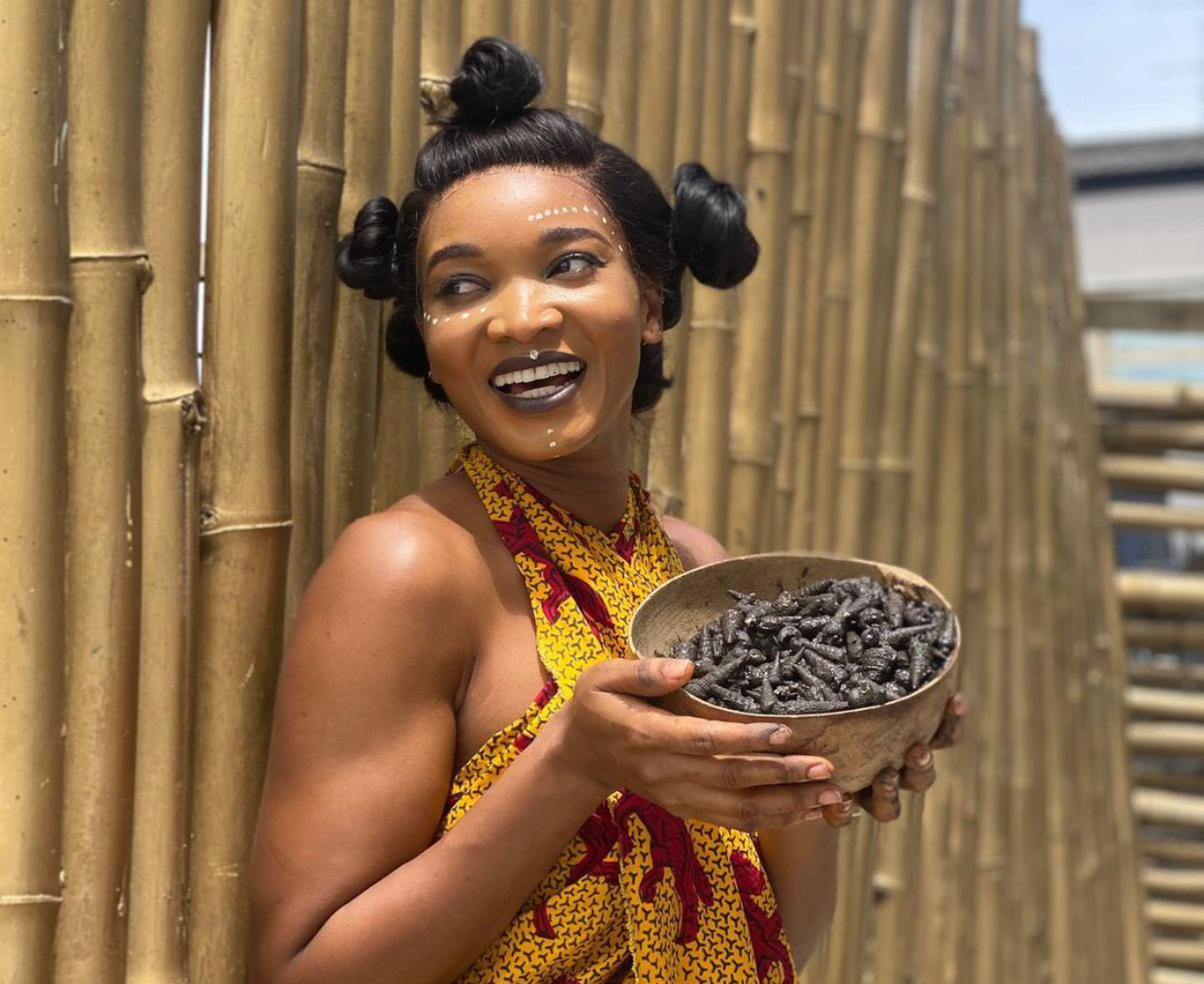 Living in Lagos, Nigeria is an extreme sport. From the traffic, hustle and bustle, to some level of violence embedded in almost every Lagosian, navigating daily can be so overwhelming. Much so that after a long day, all you want to do is Netflix and chill. As though the stress isn't enough, it seems there's a repetition of the same kinds of food. So, after going through Lagos stress, you return to eat yam, eba, or rice. In fact, the soups are the same so you cook rice in different styles; jollof, concoction, fried rice, noodles, bread and so on. After some assessment, Glazia has compiled a list of four local soups that are not quite common but can help you upgrade your taste in variety. These soups can be cooked with common fruits and ingredients and take less than one hour to prepare. 
Here are four local soups you probably don't know about, but taste great.
Groundnut soup
As the name implies, it is a delicacy prepared with Groundnut or peanuts and popular among Edo and Cross-River state indigenes. It is a blend of tomatoes, onions and pepper with peanut butter and fish, chicken or meat.
Recipe: Peanuts, onions, tomatoes, okra, Ashanti pepper, ginger, bay leaves, peanut butter and water.
Preparation:
Boil beef with seasonings
Blend roasted Groundnut and uziza seeds into a paste.
Add shredded stock fish, blended pepper and palm oil to the boiling beef
Add Groundnut powder and two minutes later, hot soup water.
Let it simmer before adding efinrin two minutes later.
To be eaten with: Fufu or pounded yam, rice or any starch.
Health benefits: Hair loss prevention, lowers cancer risk, contains Niacin and Zinc.
Banga Soup /Ofe Akwu/Palm nuts Soup
Common among the Urhobo people of Delta state and some Igbos, Banga soup is made from palm nuts. It is a blend of canned palm nuts or fresh ones with a bunch of ingredients such as; meat, fresh fish, dried fish, local spices, etc and some leaves too.
Ingredients: Palm nuts, onions, Banga spice, beletete leaves, crayfish, fish, pepper, meat etc.
To be eaten with: Eba or pounded yam.
Health benefits: A source of Vitamin A, Vitamin K, Vitamin E, and Magnesium.
Opuru fulou (prawn soup)
Prawn Soup is common among Rivers state indigenes, and as the name implies, it is made from prawns or shrimps. Also, it is made by parboiling prawns and seasonings with a blend of other ingredients like beef, fish, and some leaves.
Ingredients: Uziza leaves, meat, periwinkles, crayfish, fish, ofor
Cook Time: 50 minutes
Health benefits: Low in saturated fat, contains Vitamin B12, Vitamin E and Folate.
Pawpaw soup by Tivs
Common among the Tivs, Pawpaw soup is made from Pawpaw flakes. The Tivs are found in Benue, Taraba, Nasarawa, and Plateau states.
Major Ingredients: Beef, dry fish, egusi, dry pawpaw flakes, palm oil, and chili pepper
Preparation:
After boiling beef with onions and seasonings, soak the Pawpaw flakes
Make an egusi paste
Boil the beef, chili pepper and add egusi paste few minutes later
Add the Pawpaw flakes fifteen minutes later and allow to simmer.
Health benefits: Reduces risk of cancer and heart disease, improves digestion and eyesight.
For more exciting food recommendations and local soup recipes, download this edition of Glazia Magazine free HERE.
Video credit: YouTube.
Photo credit: Wofai Fada (Just Afang)
Article written by Sola Tales