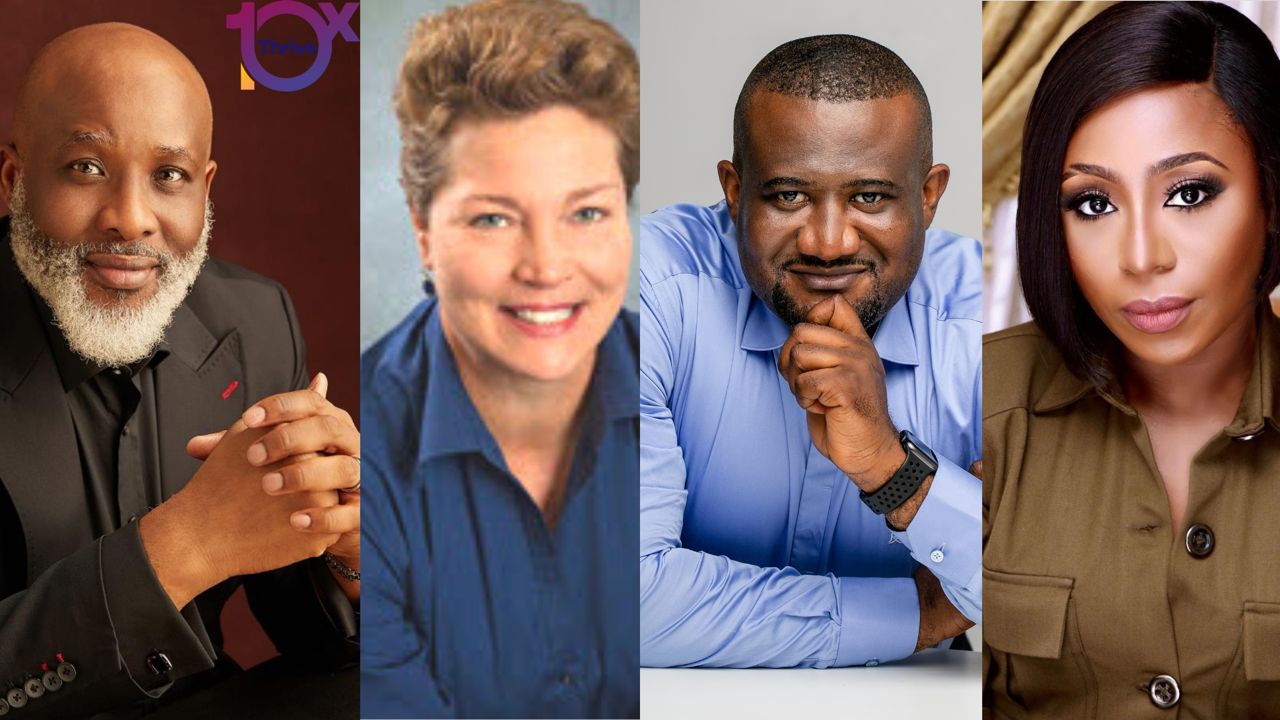 Preparations are in top gear for the first edition of the 10x Thrive conference, set to hold on the 10th and 11th of February, 2022. The global conference which has a lineup of key industry players and speakers like Africa's premier life coach, Lanre Olusola; actor and TV host Nancy Isime; and IT Portfolio Manager & Strategist at Dell Technologies Tiffany Wilson seeks to explore practical ways of thriving in the next normal.
As part of preparations for the global conference, organizers yesterday released the official montage for the event. The 60 seconds video displayed what participants will benefit from the conference.
Line up of speakers at the 10X Thrive Conference.
World-class speakers and business executives including award-winning actor and founder of Dakore Beauty, Dakore Egbuson-Akande; popular digital media strategist, JJ Omojuwa; Senior Engineer, Experience Innovation Strategist at Dell Technologies, Nicole Reineke; Founder of Ameyaw Debrah Media, Ameyaw Debrah; Tax Leader, Africa Diversity & Inclusion Leader at PwC, Ayesha Bedwei Ibe; and 11-year old National Chess Master, Tanitoluwa Adewumi among others will discuss topics ranging from personal branding, business growth and stability, marketing, finance, strategies for effective leadership, the future trends in career, and how to raise money for startups.
Organisers of the event: Rachel Onamusi; Founder and CEO of London-Based VN Sync, and Omawumi Ogbe, managing partner at Lagos-based GLG Communications believe the global conference will birth a re-discovery around career growth and personal development.
"People are tired of going to conferences to get theoretical knowledge. This is why we have designed 10X Thrive in a way that sees speakers taking on relatable topics in short but impactful conversations. No formal presentations, just experienced insights and practical tips that can be actioned immediately," said Omawumi Ogbe.
The conference is open to recent graduates, entry-level and C-suite career professionals, including small and medium-scale entrepreneurs and leaders from all parts of the world. Registration for the conference is free HERE
Dates: 10th and 11th February 2022
Time: 3 pm GMT start on both days
Register for free at 10x Thrive and follow @10xthrive on social media for updates and speaker announcements.