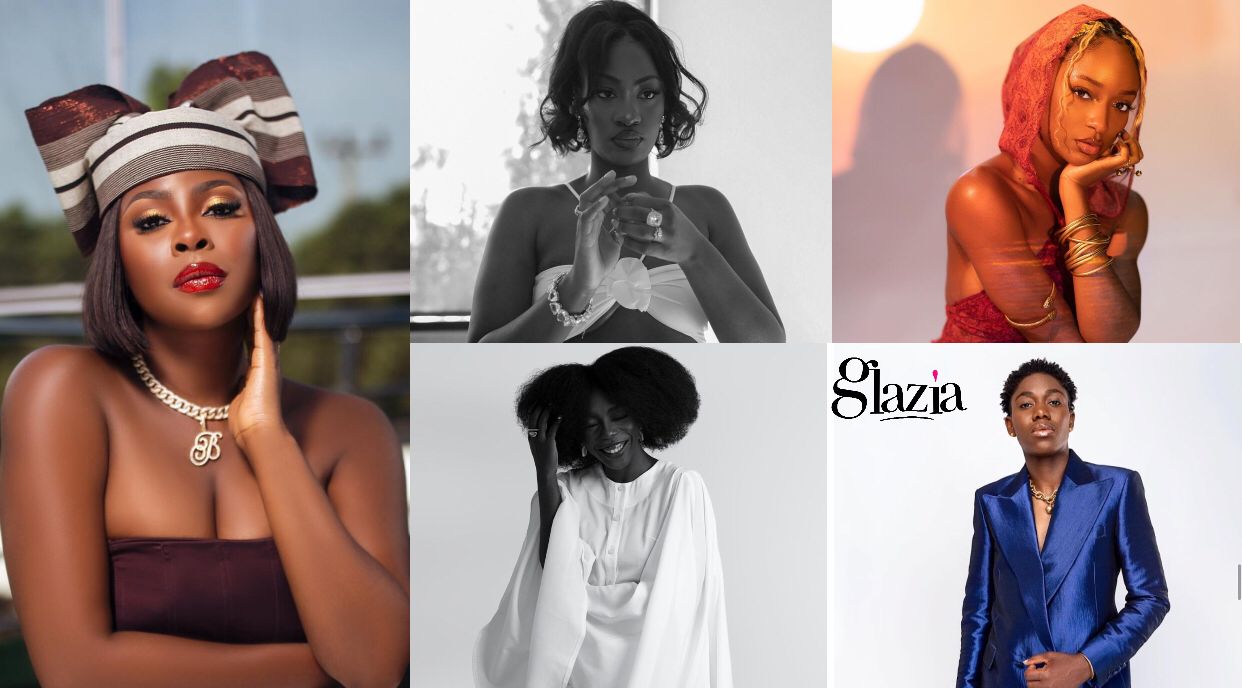 Forbes Africa has announced its highly anticipated 30 Under 30 list for the class of 2023. The list recognizes 30 young entrepreneurs, innovators, and leaders under the age of 30 who are making significant strides in driving Africa's progress.
The list features young talents from various sectors, including technology, entertainment, sports, and healthcare selected from over a thousand applicants. This selection is done by a panel of independent external judges.
"I think in a post-pandemic Africa, everything has been evolving. Everything is work in progress. And I think that would sort of reflect in the pool of talent that we're receiving as well," said Renuka Methil, Managing Editor of Forbes Africa
Nigerians featured prominently on this year's Forbes Africa list, with some of the brightest young talents from the country making the cut.
"I literally prayed for this. Then I had a breakthrough and I never went back. And you just keep getting better, and better and better. And me sitting here today is like a testimony because where I'm from , nobody makes it to that level. It's always obstacles and something happening. It is always more about people giving up. And I've been climbing the stairs little by little and I'm so happy to be here for my businesses. A big deal," exclaimed Oluwabusayo Victoria Abiri, Founder and CEO, Koko By Khloe
Here are some of the notable Nigerians who made the Forbes Africa 30 Under 30 list for 2023
Blessing Joel Abeng, 28, Co-founder, and Director of Communications, Ingressive For Good – Industry: Branding and Communications.
Oluwabusayo Victoria Abiri, 29, Founder and CEO, Koko By Khloe – Industry: Beauty and Skincare.
Asisat Oshoala, 28, Striker for FC Barcelona, and the Nigeria women's national team – Industry: Professional Football.
Temilade Openiyi / 'Tems', 27, Singer-songwriter – Industry: Music and Entertainment.
Oyinkansola Sarah Aderibigbe / 'Ayra Starr', 20, Singer – Industry: Music and Entertainment.
Hansel Ndu Okeke, 28, Co-founder and CEO, Weevil Company – Industry: Technology
Germain Ndu-Okeke, 24, Co-founder and Chief Operation Officer, Weevil Company – Industry: Technology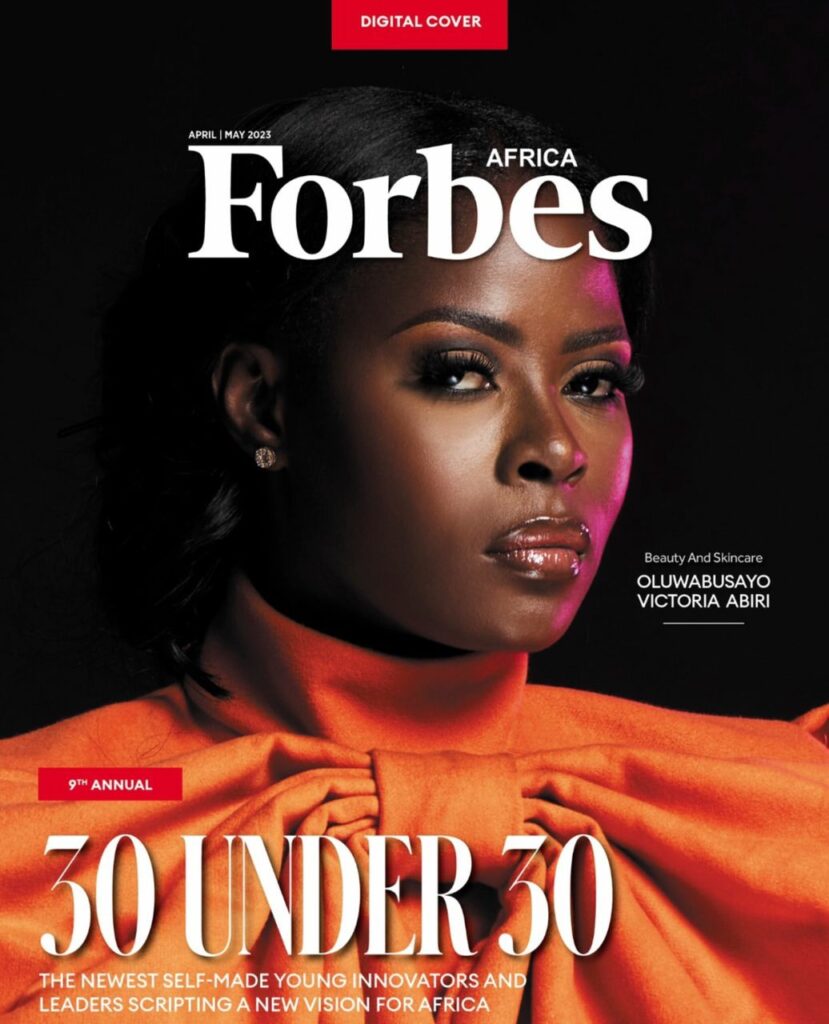 In addition to the Nigerians, the Forbes Africa 30 Under 30 list for 2023 also features other talented young Africans making significant strides in their respective fields:
Dr Wedu Tose Somolekae, 29, Botswana – Founder, Medi-Glow Aesthetics – Industry: Aesthetic medicine
Khethokuhle 'Kay Yarms' Ngonyama, 29, South Africa – Beauty Influencer – Industry: Content creation
Koaile Monaheng, 29, Lesotho – Associate Director and Shareholder, Khantša Energy – Industry: Renewable Energy
Mutethia Mbaabu, 29, Kenya – Co-founder and CEO, MarketForce – Industry: E-Commerce
Rosalia Nghitalesheni Joseph, 28, Namibia – Regional Coordinator, Women in Vector Control (WIVC), Central and Southern Africa – Industry: Medical entomologist/public researcher
Dr Olivier Uwishema, 29, Rwanda – Founder, Oli Health Magazine Organization (OHMO) – Industry: Medicine/Research
Lethabo 'Focalistic' Sebetso, 26, South Africa – Rapper – Industry: Music and Entertainment
Joel Embiid, 29, Cameroon – Center for Philadelphia 76ers National Basketball Association – Industry: Professional Basketball Player
Nompumelelo 'Mpoomy' Ledwaba, 29, South Africa – Entrepreneur/Digital Creator – Industry: Digital Marketing
Yvette Ishimwe, 25, Rwanda – Founder and CEO, Iriba Water Group – Industry: Water Solutions
Jacques Jordaan, 27, South Africa – Co-founder and Director, Specno – Industry: Entrepreneur/Technology
Jessica Mshama, 27, Tanzania – Founder and CEO, Nakua Na Taifa Langu, Director of Assumpter Digital
Schools – Industry: Entrepreneur/Social Impact
Dricus 'Still Knocks' du Plessis, 29, South Africa – Professional mixed martial artist in the Middleweight division of the Ultimate Fighting Championship (UFC) – Industry: Mixed Martial Arts (MMA)
Isaack Damian Buhiye, 28, Tanzania – CEO, Firm 23 Limited – Industry: Digital Enterprise Solutions
Emmanuel Whajah, 29, Ghana – Creative Director, Videographer and owner of Emzy Production Films – Industry: Film and entertainment
Cheslin Denman, 29, South Africa – Managing Director and Co-Founder, Trustlink Africa Hub – Industry: Fintech
Mhlengi Mluleki Ngcobo, 28, South Africa – Founder and CEO, CoffeeMM – Industry: Agriculture
Talifhani Tshitwamulomoni, 29, South Africa – Chief Operation Officer, Green Development Foundation – Industry: Sustainability
Cody Gordon, 26, South Africa – Co-founder and CEO, CG Technology Group (be frank, Constructive Candor and It'sOk) – Industry: Mental Health Technology
Thembi Kgatlana, 26, South Africa – A Forward for NWSL club Racing Louisville FC and South Africa
women's national team – Industry: Professional Football
Mohammed Kudus, 22, Ghana – Attacking midfielder for Eredivisie club Ajax and the Ghana national team – Industry: Professional Football
Sharva Hassamal, 29, Mauritius – Founder, Portage Labs – Industry: Information Technology
Alessandrio Bergman, 29, South Africa – Founder, SYNC Model Management – Industry: Fashion and Marketing