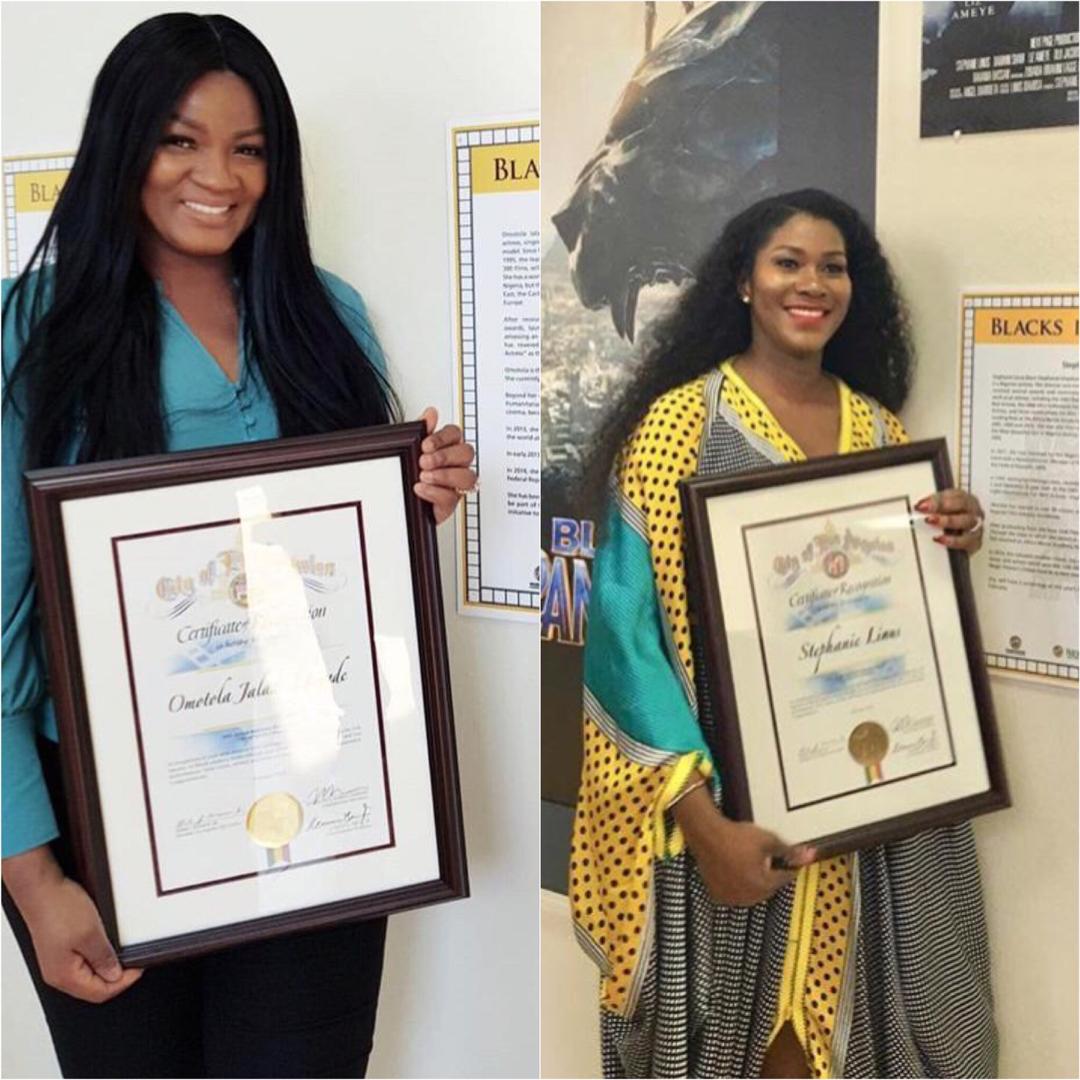 Omotola Jalade Ekeinde and Stephanie Linus have been honored by the Los Angeles City Council for their work in film on Tuesday.
The 'Blacks in Cinema' presentation held at the Los Angeles City Council Chambers as part of the opening of the Pan African Film and Arts Festival which will hold in Los Angeles later in February. Herb Wesson, the Los Angeles City council President kicked off the Black History Month by honouring the actors and filmmakers who paved the way for people of all walks of life to be represented in film.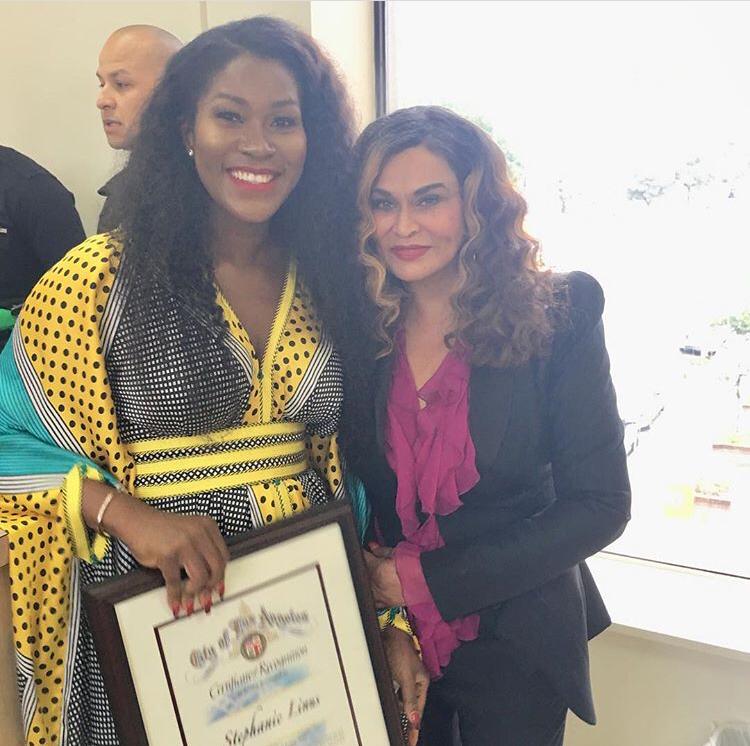 Nigerian actress and filmmaker, Stephanie Okereke-Linus and Omotola Jalade Ekeinde received special recognitions at the first 'Blacks in Cinema' presentation.
"One person who opens a door, opens up a flood of opportunities for all of us to follow. I hope we as filmmakers take our crafts seriously because it's a tool to change our world, to engage people, and change perception… and just to make our world a better place for us all… " Stephanie Linus said in her speech at the event.
Omotola Jalade Ekeinde got recognized and celebrated as a notable black actor while Stephanie Okereke Linus was honoured for her award winning movie "Dry" which has earned a reputation for its production and focus on the perils of child marriage in Northern Nigeria.
Others in attendance were Tina Lawson (Beyoncés mother) and husband, Richard Lawson who was honored for his work in early black films. Michelle West, Michael Vargas, Fred Williamson, Marla Gibbs, Ted Lange,Dawnn Lewis, Lawrence Hilton-Jacobs and more were also present. With the help of some legendary African-American actors and filmmakers, the day was officially proclaimed Blacks In Cinema Day in Los Angeles.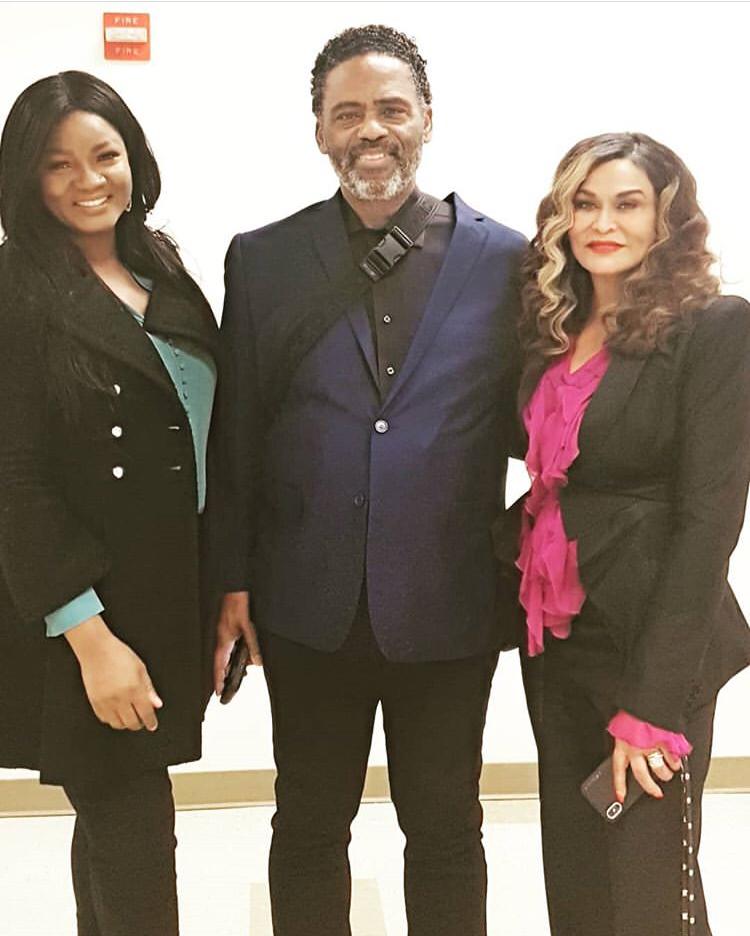 Photo credit: Instagram
Written by Agbaje Omoniyi