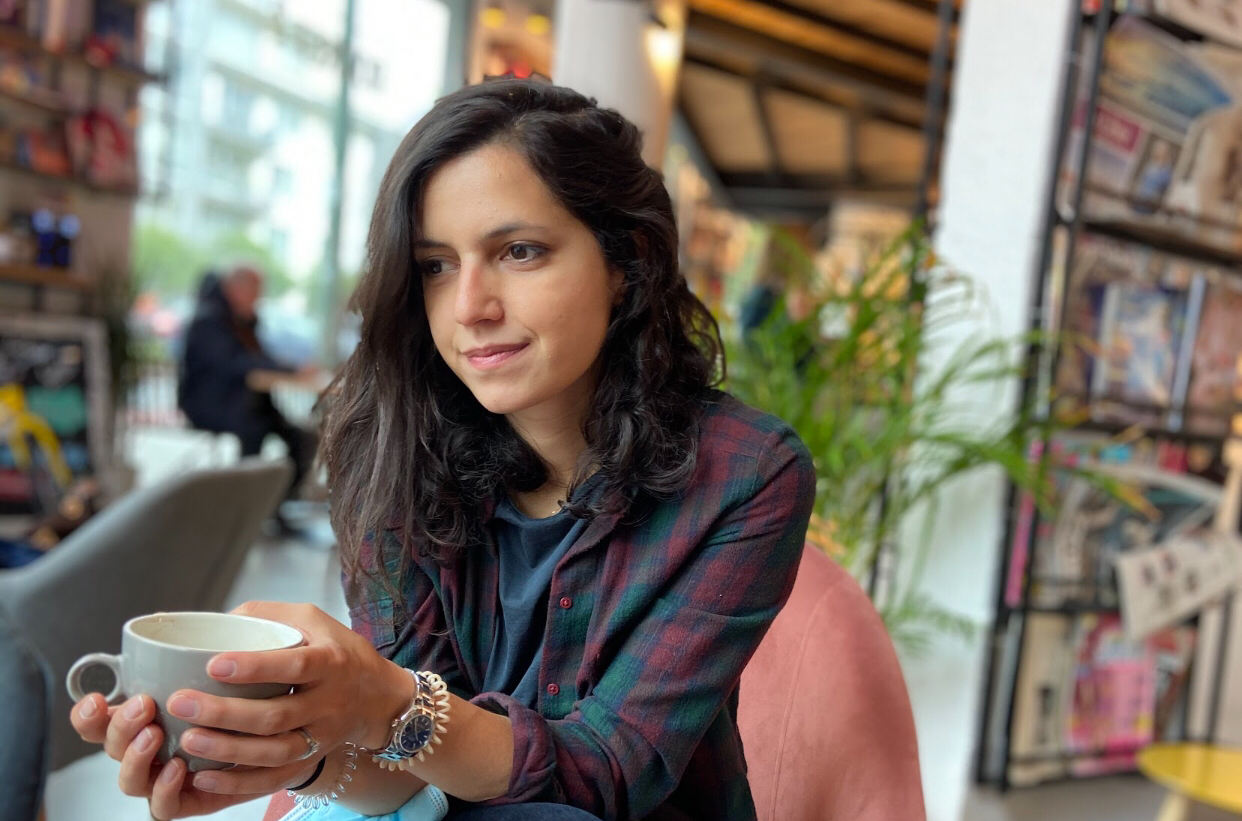 Our chat with specialist in cardiology, Dr Asefeh Orono Defaee, is a must-read for everyone with a heart! Heart disease, once thought to be an affliction of the old and unhealthy, is now affecting younger and seemingly fit individuals at an alarming rate. Globally, 1 in 14 people live with a heart or circulatory disease, and each year, around 60 million people worldwide develop a heart or circulatory disease.
Recent studies have shown that more young people are succumbing to heart issues, strokes, and other preventable health conditions. As these numbers continue to climb, it begs the question: why are more young people slumping to their deaths?
Heart disease and more…
To explore this complex and pressing issue, Glazia's editor-in-chief Omawumi Ogbe sits down with Dr. Asefeh Defaee, a leading cardiologist with years of experience in interventional echocardiography. Dr. Defaee's passion for raising awareness about the risks and prevention of cardiovascular disease is palpable, and her expertise in the field provides a unique perspective on this critical issue. As a mother of three young children, she understands the importance of educating people about the risks of heart disease and the role of lifestyle changes in prevention. Through her work at Cliniques de l'Europe in Brussels, she offers consultations and interventions such as pacemakers, loop recorders, and echolabs. In this enlightening conversation, Dr. Defaee shares her insights on the rise in cardiovascular challenges and what we can do to reverse this troubling trend.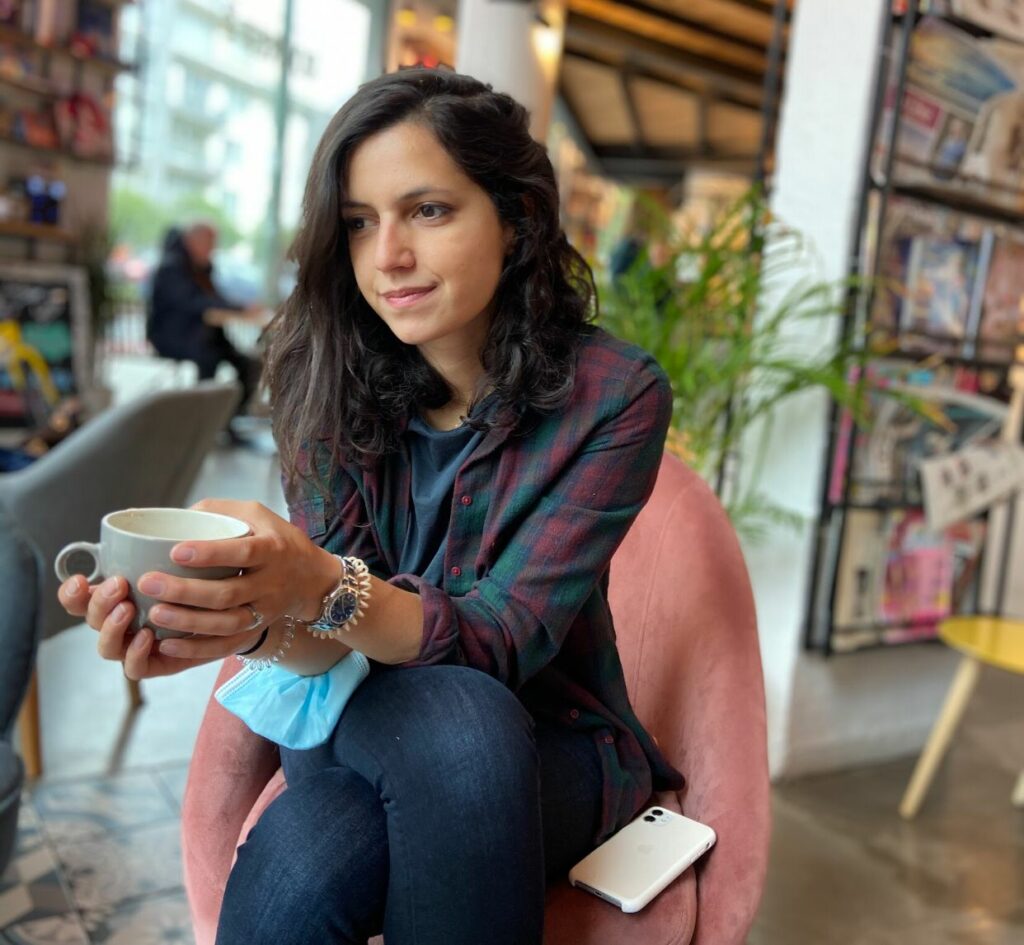 Omawumi Ogbe: Is there any specific reason why you became a cardiologist?
Dr. Asefeh Defaee: The first reason for death worldwide are cardiovascular diseases. So if you're a doctor of hearts, then you'd always have something to do. Something meaningful and purposeful to do. This is the reason I chose cardiology.
Also, when I started to study, I loved all the physics that went into it. It's very interesting to have a specialty where what you're doing is based on facts. So nothing is out of the blue. There are so many other fields where there are a lot of unknowns.
Omawumi: So that's it. A move of purpose, where you wanted to make the most impact.
Dr. Asefeh Defaee: Exactly. The most impact, plus having all this science in cardiology, makes it more relevant. And somehow, we already have a lot of evidence and studies in cardiology fields. And I find it interesting.
Omawumi: Wow. That's interesting. I like that. And for someone who doesn't know you, who's just reading about you for the first time, how would you introduce yourself?
Dr. Asefeh Defaee: I think I'm a nice person first, and then I'm a good cardiologist, and I'm a cool mom.
Omawumi: Look at that description! I love it so much. What would you best describe as a "healthy heart"?
Dr. Asefeh Defaee: So a heart is a pump. A muscular pump that can create a beat so blood flows out to the rest of the body..
There is a good definition of a healthy heart, but you can't just say it like that. You have to see it, and you can confirm with a thorough cardiography, which is a non-invasive examination that you can get on regular consultation.
So you can't tell just by seeing someone. You have to look at the heart properly with a probe. It's kind of like sonography you do on pregnant women, but you check the heart in some specific views and check the valves. So if the muscle is functioning well, the valves are functioning well, and you have normal coronary arteries – these are the four composites of your heart – then it works properly.
Omawumi: From high blood pressure to heart attacks, strokes, and much more, there's an increase in young people suffering from cardiovascular challenges more than ever before. What do you think are the reasons behind this troubling trend? I lost a very close friend of mine to high blood pressure. Young guy, under 40, and there are a lot of other instances. While growing up, you only hear this kind of thing with older people, but now there are more young people who are dying from high blood pressure, cardiovascular diseases, and all the different challenges.
Dr. Asefeh Defaee: One thing alone is not the reason behind this troubling trend. There are a few things you have to consider.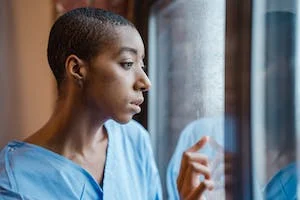 First of all, the sudden death of young people is mostly due to cardiovascular problems. Now we have the diagnosis, but then it's too late sometimes.
So I'm not sure there's really an increase, but if we think about this trend, and I see your point there, there is probably a lack of good daily life hygiene habits. People exercise poorly, and we're meant to move; we're meant to exercise.
We eat poorly, and we don't make time to make proper food.
The smoking habits too, for sure. What I would also add about all these hypertension problems is that most of the food we consume contains a lot of salt.
So it's good to know if you suffer from high blood pressure, but people would tend not to treat themselves because they're like, okay, I'm 30 years old now, I'm not going to take a pill for the rest of my life, but actually, it could save you from a brain stroke, from a heart attack, or from sudden death.
The risk factors for cardiovascular disease are very well known – to mention just a few: obesity, smoking, high blood pressure, high cholesterol, and then lately age, and also, being a man puts you at a higher risk.
Omawumi: Being a man?
Dr. Asefeh Defaee: Yeah, being a man.
Omawumi: Wow.
Dr. Asefeh Defaee: Because as a woman, you have the hormones that protect you, protect your arteries from kind of getting older or having atherosclerosis, so just being a woman helps.
Women also tend to be more asymptomatic. Their complaints are less specific, and they're easily trivialised by doctors because they'll be like, 'so she's a young woman, she's protected, or, also because the women studied in the past were pregnant or were in post-natal, etc., So those are not good patients to study. And that's where the data comes from, and the data comes from big studies made in the United States or in Europe, so the symptoms that we know most about heart disease are from males.
It's horrible, but all of this is changing. More and more women in the medical field help it, as well as taking into account women's complaints and listening to them, it's very important.
Omawumi: At what age should a person take a heart-related screening test?
Dr. Asefeh Defaee: If you go back to the data, yes, the first reason for sudden cardiac deaths while doing sports in men is a cardiovascular disease after the age of 35 and after the age of 45 for women. So I would put that as basics like, if you do exercise regularly, it's good to have one cardiac check.
Once for men after 35, and once for women after 45, just to check if everything is alright. If you do not exercise on a weekly basis, I'd say maybe just have your risk factors checked. You can do this with your general physician. Simply, blood pressure and cholesterol.
Also, if there is someone in your family, a first-degree, I mean, not the cousin of your cousin, but like parents and siblings, who has ever suffered from a heart issue, then you should do a consultation.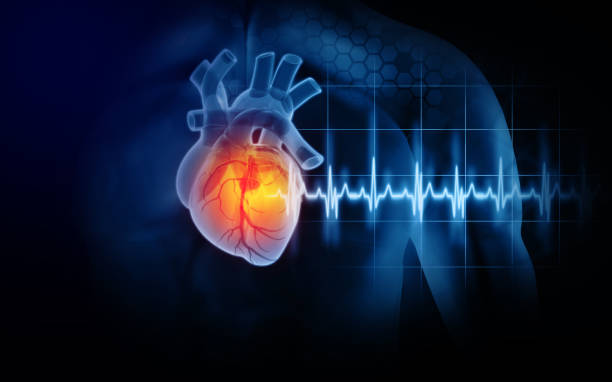 But if you have any of those risk factors that I specified earlier, then you should get just one checkup. So some people may come for the first checkup, and they're good..'
Omawumi: Is there an easy way one can tell if someone has a heart disease?
Dr. Asefeh: Okay, so I'd say if you have chest pain, that feels like a weight on your chest. If you feel palpitations, I'd say you should go for a check. I mean, it also depends on which country you are in and how accessible health care is. In countries where it's a bit more difficult, as I say, just get in touch with the general physician and talk about what your risk factors are.
Omawumi: What are some practical tips you can share to boost heart health?
So exercising regularly really helps your heart system stay young and fit. And also because you exercise, you really know more easily and quicker if you're suffering from something.
If you never run, you won't know what is shortness of breath or what is chest pain and exertion.
I mean, just daily life habits like parking a little bit further and walking 10-15 minutes a day quickly, taking the stairs instead of the elevator. Be active as much as you can, instead of yelling to call someone in your house, just stand up, go to them, and come back.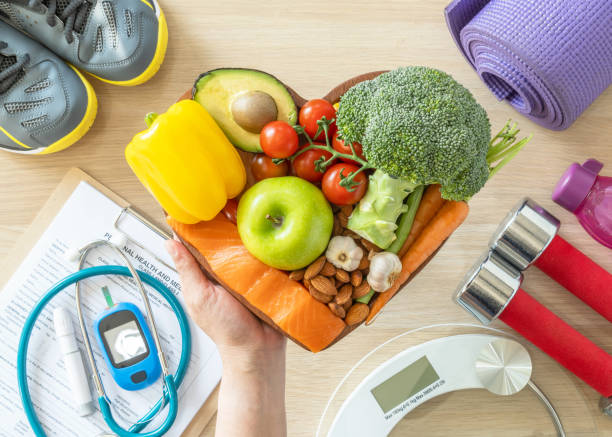 And then eating habits, for sure. There is a thing we call the Mediterranean diet, which is fresh vegetables freshly made with very little cooking. There is a good diet habit, but it cannot apply to everyone globally. Having fresh fruits with low carbs, low fats and dietary habits, and then if you want to go a bit further, maybe taking some Omega-3 supplements. But this is not for everyone, so speak with your doctor.
Omawumi: There is this back and forth on whether high cholesterol can affect one's heart. Could you please enlighten us on the link, if any, between high cholesterol and heart disease?
Dr. Asefeh: So it basically depends on your level of cholesterol. You have to do it at least once, even at a young age. When you're in your 30s, do it just once to find out if it's high, average or low.
If it's low, then you just leave it there. If it's average, then you can just accept and monitor it until you're in your 50s. But if it's high, then you have to pay attention to it. See if there's anything else you can enhance with the other risk factors I mentioned earlier.
There is undoubtedly a linear relationship between your cholesterol level and your risk of a heart attack. So never trivialise high blood cholesterol. If it's high once, it might stay high even if you have a proper diet and everything. Of course, exercising can get it lower, but still, you should check it and pay particular attention.
I'd say this: there are two things you really should pay attention to and people tend to forget about them – high blood pressure and high blood cholesterol. They are major.
Because if you lower your blood cholesterol, then you reduce your risk of a heart attack. And unfortunately, people tend to pay attention to it only when it happens.
Omawumi: You work in one of the most demanding professions in the world. And a little birdie informed me you've also recently started studying for an Executive MBA at HEC Paris and recently had a baby as well. That sounds like a full plate! So what does your daily calendar look like?
Dr. Asefeh: If I put everything in my daily calendar, then it's awful. So I try to take it easy. I only put in to-do lists, and I just try to do them as soon as possible, so it's out of my mind. In general, I decline things like evening parties or anything that I won't enjoy or have a blast with intellectually or personally. So I try to just have a few people I enjoy spending time with, and then choose what I'm doing. And when I have some time on my own, I really enjoy it.
The only thing I don't cut is the time I spend with the kids because it's very enjoyable. You forget about everything else, and you're just a kid again,
So a very close friend of mine, kind of like my brother, who's a very high achiever, once told me that whatever you don't need to do yourself, then just don't do it.
Omawumi: Why is it essential for younger women, peers, and even older women and men to see women like you doing it all?
Dr. Asefeh: For ages, we tended to look down on the roles of women in society.
There's so much more knowledge to glean from Dr. Asefee on heart disease and more. Read the complete interview in our latest issue. Click HERE to get yours today.