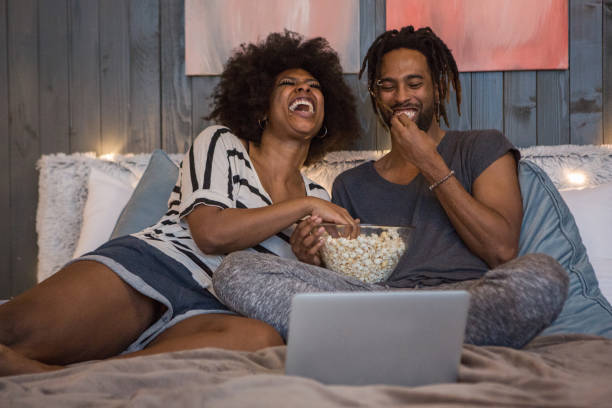 What would we ever do without weekends? Nothing; is the answer, so here's to saying thank God it's weekend or cheers to the weekend, whichever is working best for right now.
There are so many activities that can be done on the weekend, from going to the beach, visiting friends and family, going to nice restaurants for lunch or dinner, going groceries shopping, doing laundry etc. the list is practically endless. But how about we bring you some classic, 'never gets old' movies you can enjoy right in the comfort of your bed or couch, and even better, you wouldn't have to leave your house to deal with traffic or even catching that virus going around?
Thank God for streaming services, and movie download sites, you can watch or re-watch any of these films. Enjoy these!
Legally Blonde (2001) – Netflix
Synopsis: After being dumped by her boyfriend for someone 'smarter' Elle Woods enrolls at Harvard to prove him wrong and teach him a seriously sassy lesson.
Cast: Reese Witherspoon, Selma Blair, Luke Wilson and Jennifer Coolidge
The Hustle (2019) – Netflix
Synopsis: Josephine Chesterfield is a glamorous, seductive British woman who has a penchant for defrauding gullible men out of their money. In comes Penny Rust like a wrecking ball. She's a cunning and fun-loving Australian woman who also loves to swindle men out of money. They soon join forces and set their sights on a billionaire in the South of France.
Cast: Anne Hathaway and Rebel Wilson
The Gentlemen (2020)
Synopsis: If crazy, action-packed Guy Ritchie films are what make you feel good, you're onto a winner with this one. American expat Mickey Pearson (McConaughey) wants to sell off his profitable marijuana business in London, and word gets out. Cue plots, schemes, bribery and blackmail and some very witty, punchy writing from the king of gangsta films.
Cast: Matthew McConaughey, Charlie Hunnam, Michelle Dockery
The Other Woman (2014) – Amazon Prime
Synopsis: When Carly discovers that her boyfriend is married, the two women form an unlikely friendship. When they discover that there's another woman (seriously, how much spare time does this guy have?), all three women team up to plot their revenge on the three-timing sleaze-ball.
Cast: Cameron Diaz, Leslie Mann, Kate Upton.
The Holiday (2006) – Amazon Prime
Synopsis: Two women – one in a sleepy UK village, the other in a Los Angeles mansion – swap lives after suffering with severe cases of man troubles. But both of their lives will be changed by a local bloke.
Cast: Kate Winslet, Cameron Diaz, Jude Law, Jack Black.
Keeping The Faith (2000) – YouTube
Synopsis: Two religious men – one Jewish, the other Catholic – fall for the same woman. But neither of their faiths permit them to have a relationship with her. Cue a very complicated (and heart-warming) love triangle.
Cast: Ben Stiller, Edward Norton, Jenna Elfman.
All of these films are sure to give you a delightful, fun and laughter filled weekend. Happy weekend!