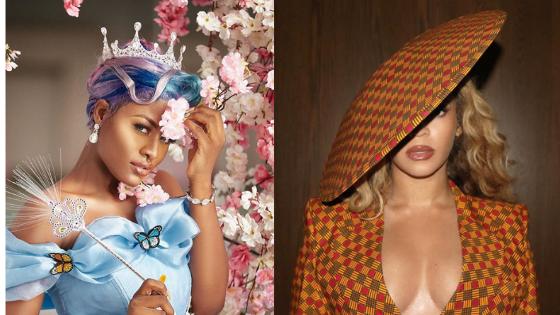 Beyoncé's Ankara inspiration and Alex Unusual's fairy tale ball gown broke the internet and left us in awe last week and now that our devices and minds are back to full capacity, we can enjoy these looks for what they were – Bold fashion statements. It is even more interesting that these beautiful looks were created by Nigerian designers. This is not the first time Beyoncé is wearing an outfit by a Nigerian designer but having one of the most influential celebrities on earth wear Nigerian designs will always be exciting, especially for the designers. After all, she is Beyoncé.
Beyoncé stepped out alongside her husband, Jay Z and friend, Pharrell Williams in a plunging neckline ankara suit with a matching wide-brim hat and strappy Mocha heels at the exhibition opening of the UTA Artist space "DREAM WEAVER" in Beverly Hills to support their friend, Swizz Beatz.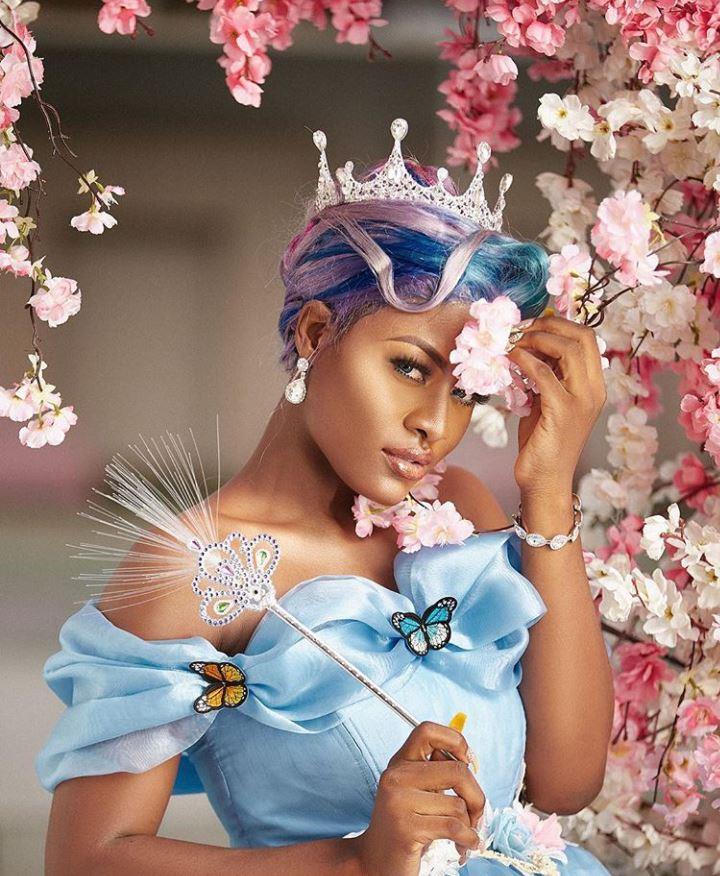 Alex "Unusual" Asogwa on the other hand, celebrated a magical 23rd birthday, creating her Once Upon a Time Cinderella story.  The ex-Big Brother Naija star was adorned in a dreamy fairy tale ball gown with a wonderland aesthetic to match. Today, Glazia is celebrating these ladies and the talented Nigerian designers behind their looks.
Enna Attah Udemba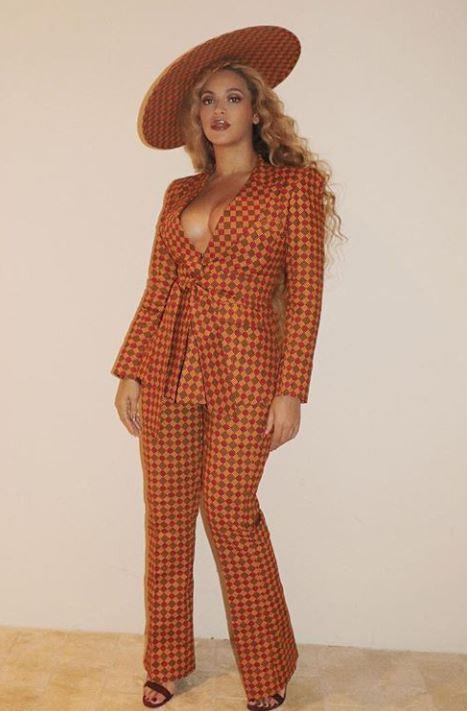 The designer behind the Queen B's African aesthetic outfit is a Nigerian-American, Enna Attah Udemba, the founder of Ena Gancio .  The mother of who two takes pride in using African prints, aims to position her brand on the global fashion market. We bet she just got a leg up with Beyoncé's latest slay, having one of the most followed celebs on Instagram post about her outfit. More people will be knocking on her door and placing orders.
Kiki Benjamin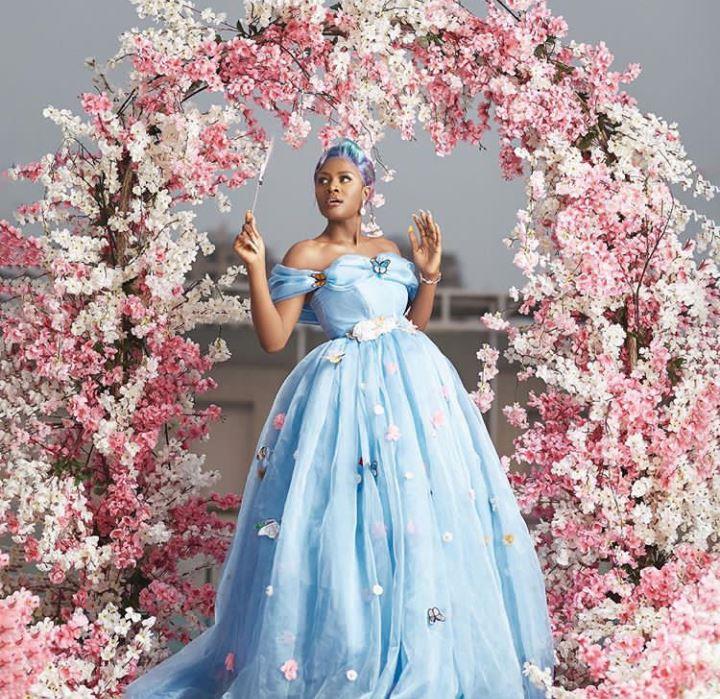 The creative designer behind Alex's modern day Cinderella outfit is the Nigerian based designer, Kiki Benjamin who founded the online clothing brand, Sashes Couture. With her strong presence on Instagram, Twitter and Facebook, her designs constantly grace our timeline with celebrities and more wearing some of her stunning pieces.
Written by Ozumba Somtonna Abodunde