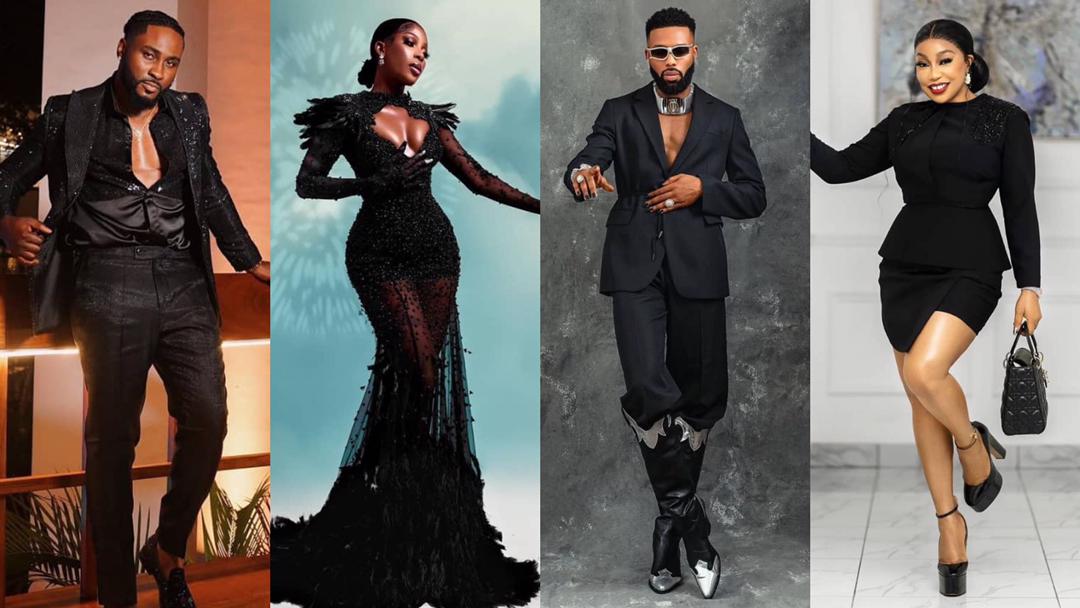 In the fashion world, the allure of an all-black ensemble is undeniable. It's a classic choice that exudes elegance, sophistication, and mystery. Nigerian celebrities have embraced this timeless trend and elevated it to an art form. From red-carpet events to casual outings, they have proven that black is more than just a color—it's a statement.
In this fashion article, we'll take a closer look at some of Nigeria's most stylish stars who have mastered the art of dressing in all-black, leaving us captivated and inspired by their monochromatic magic. Join us on a journey through the wardrobes of these fashion-forward individuals who show us how to make black the epitome of style and grace.
Infinitely Chic in All-Black Fashion
Pere Egbi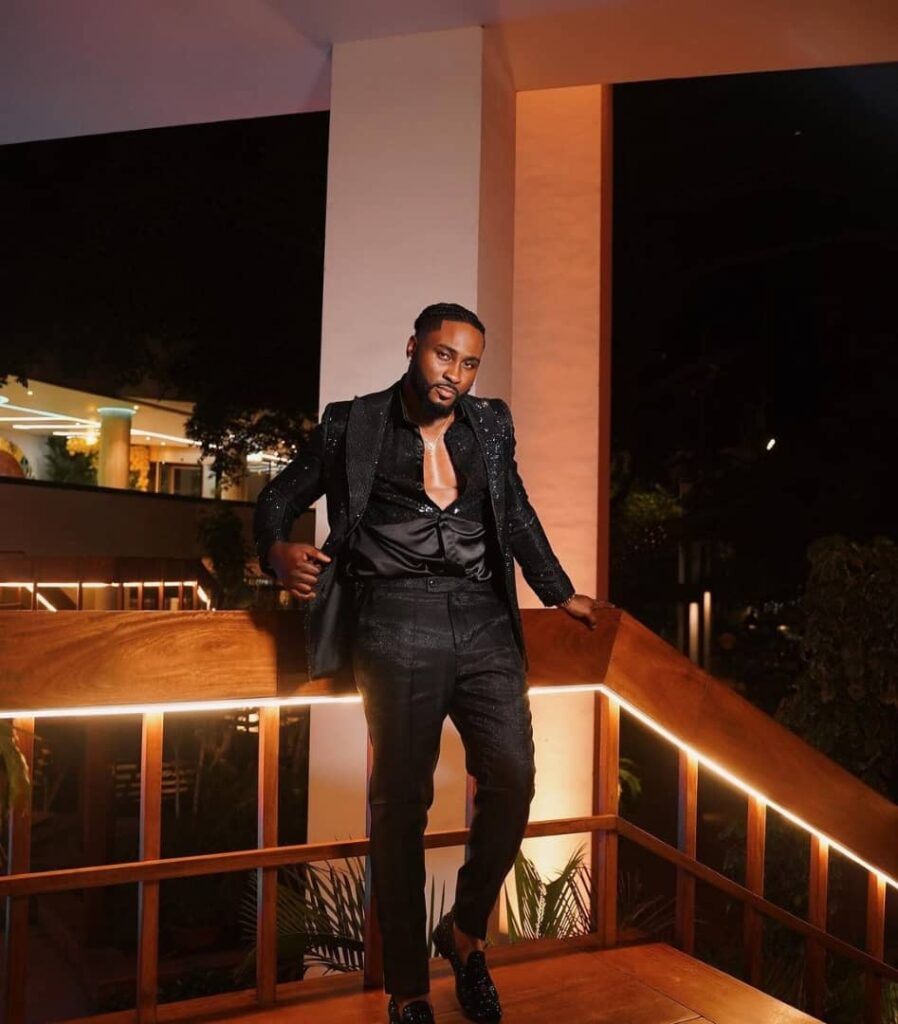 Actor and BBNaija AllStars finalist, Pere Egbi, exuded effortless sophistication in his all-black two-piece jacquard suit by Jax Grehman. The silk black shirt and matching shoes complemented the ensemble, showcasing a timeless and suave sense of style.
Lilly Afe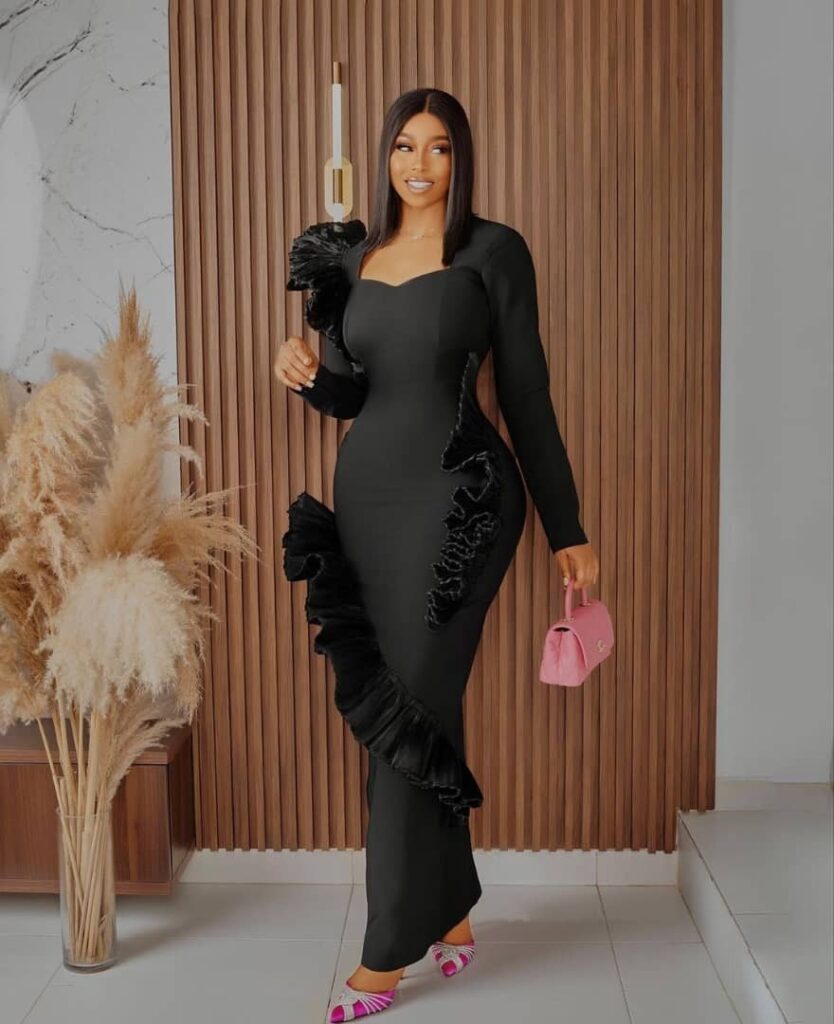 Nigerian actress Lilly Afe exudes elegance in a long black dress by 2207 by TBally. Her outfit showcases a perfect blend of sophistication and style, making her a vision of timeless beauty. Lilly added some colour to her outfit by accessorising with a pink purse and matching pink shoes.
Ifu Ennada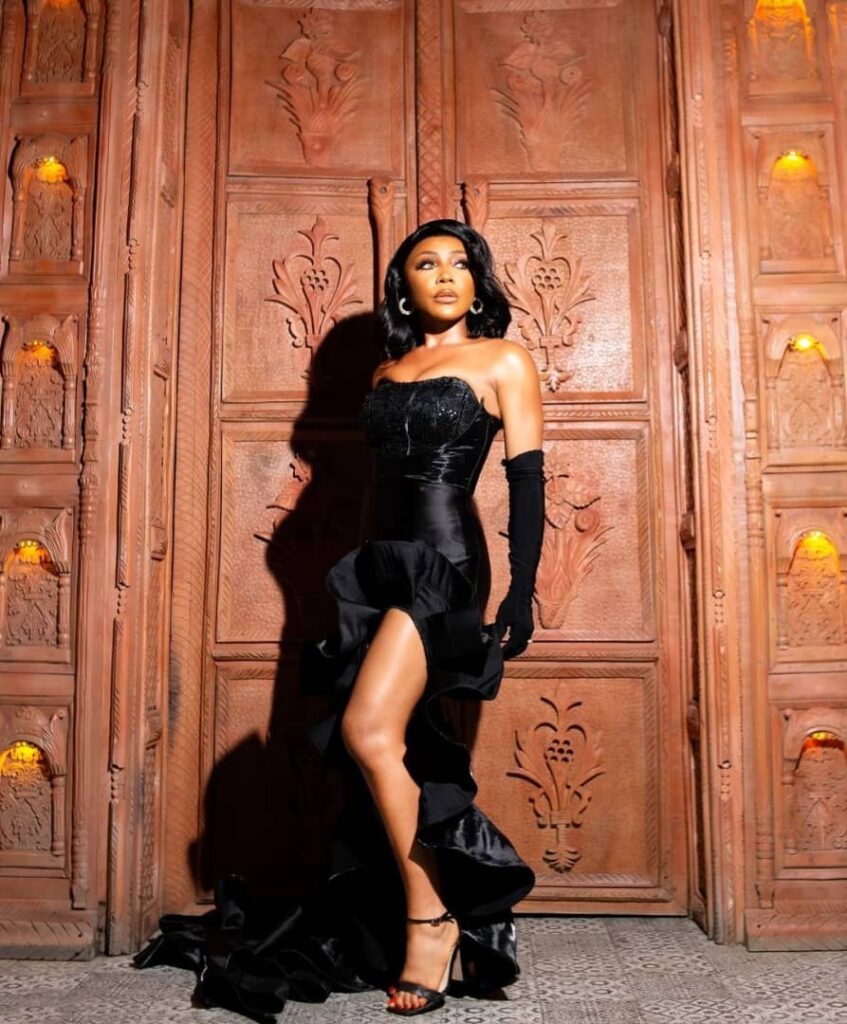 Entrepreneur and actress Ifu Ennada captivates in a floor-length black dress adorned with a thigh-high slit, complemented by the graceful addition of black gloves and stilettos. Her ensemble radiates sheer elegance and modern chic.
Swanky Jerry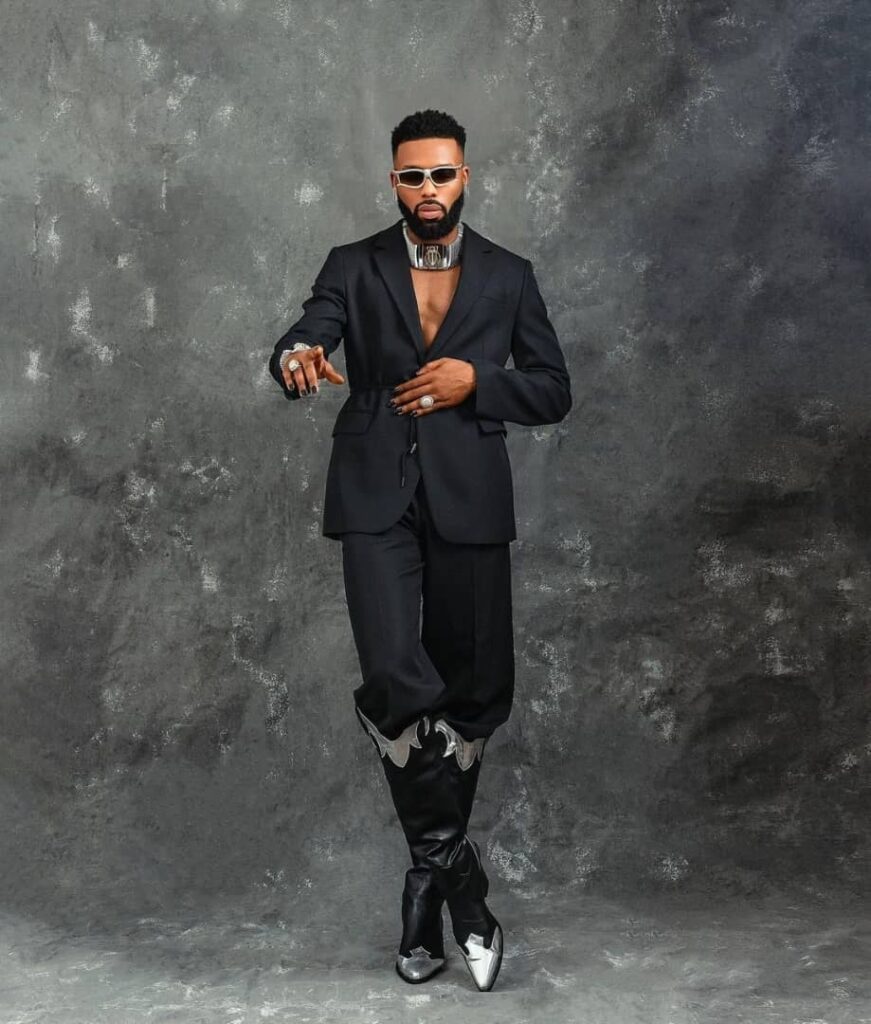 Celebrity stylist and reality TV star, Swanky Jerry exudes dapper charm in his all-black two-piece suit. Paired with knee-high boots and adorned with ample jewelry, his style is a testament to his unmatched fashion flair.
Folashade Adeyemi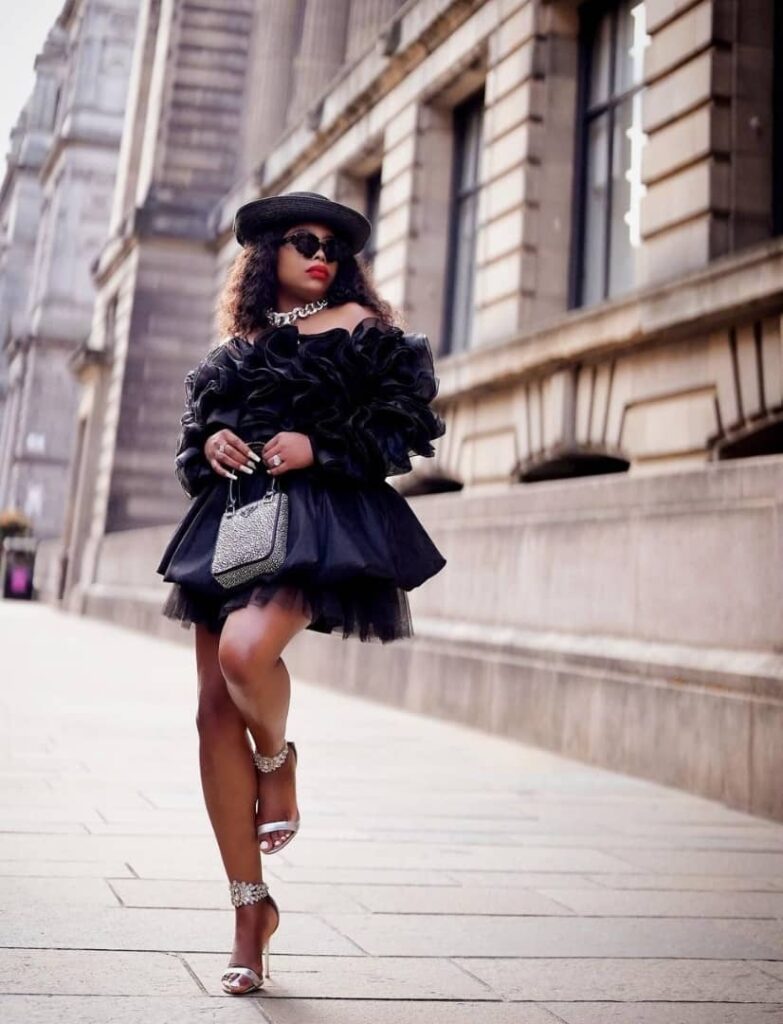 Style expert, Iconic Sade defies her signature colourful style, stunning everyone in an all-black ensemble. From her coast top, dress, and heels to her grey Prada bag and H&M skirt, she exudes a captivating sense of style in this sleek monochromatic look, proving that her fashion versatility knows no bounds.
Rita Dominic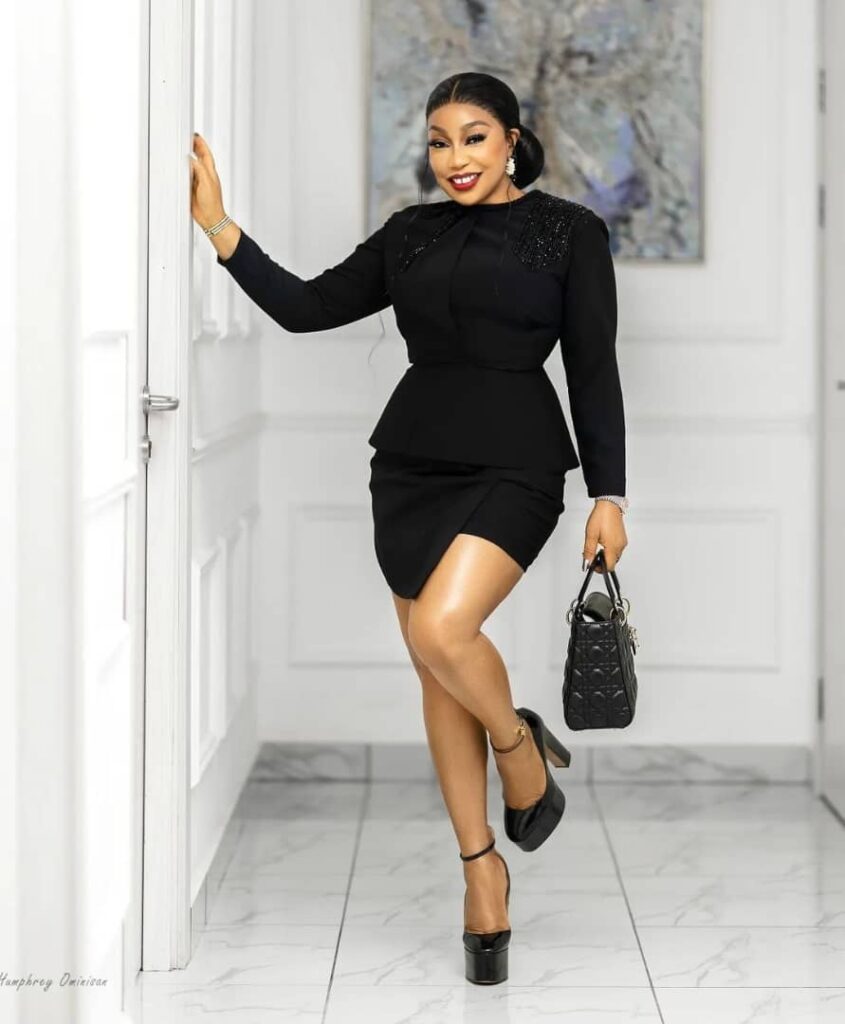 Veteran Nollywood actress and style icon Rita Dominic radiates pure elegance in her custom Elvira Jude ensemble. The Evita top and Layla skirt complement her figure flawlessly. Paired with chic disco shoes and a sleek black handbag. She scores extra points because her impeccable makeup adds the perfect finishing touch, making her truly fantastic.
Ini Edo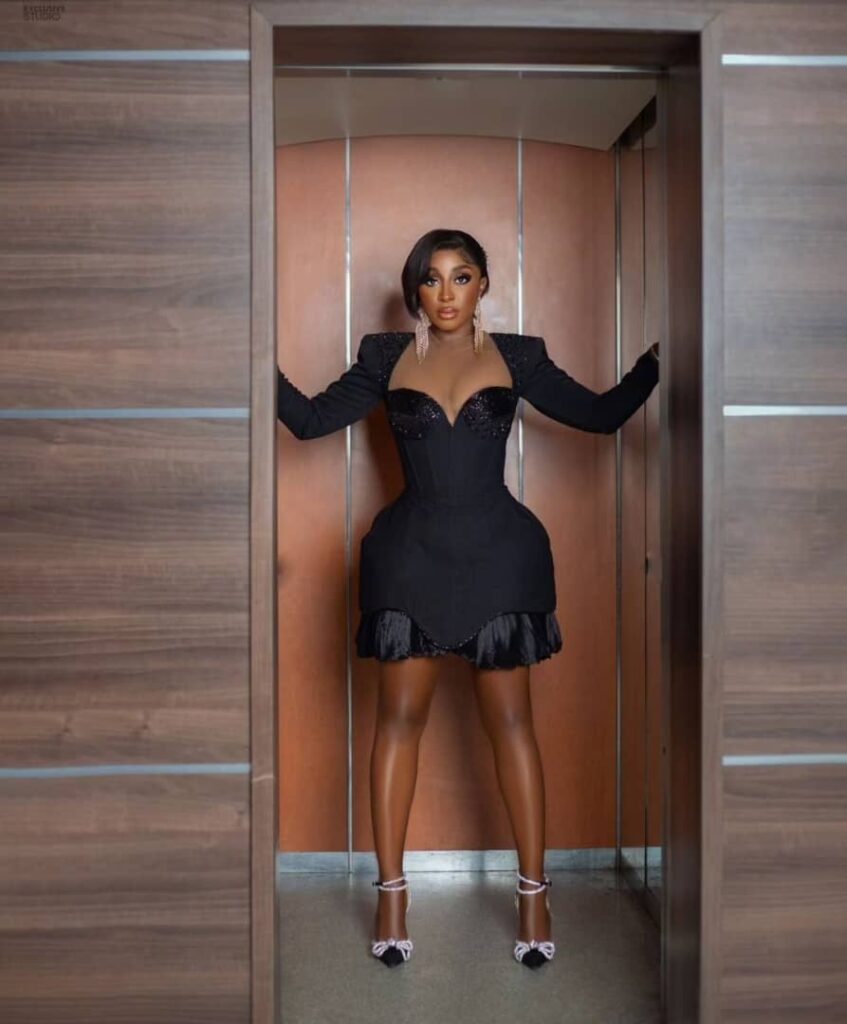 Another Veteran actress makes our list! Ini Edo captivates in a mini black dress by 2207 by TBally, showcasing a sweetheart neckline that adds a touch of allure. What's even more impressive is that she styled herself to perfection, earning extra points for her fashion sense. She looks absolutely stunning from every angle.
Kizz Daniel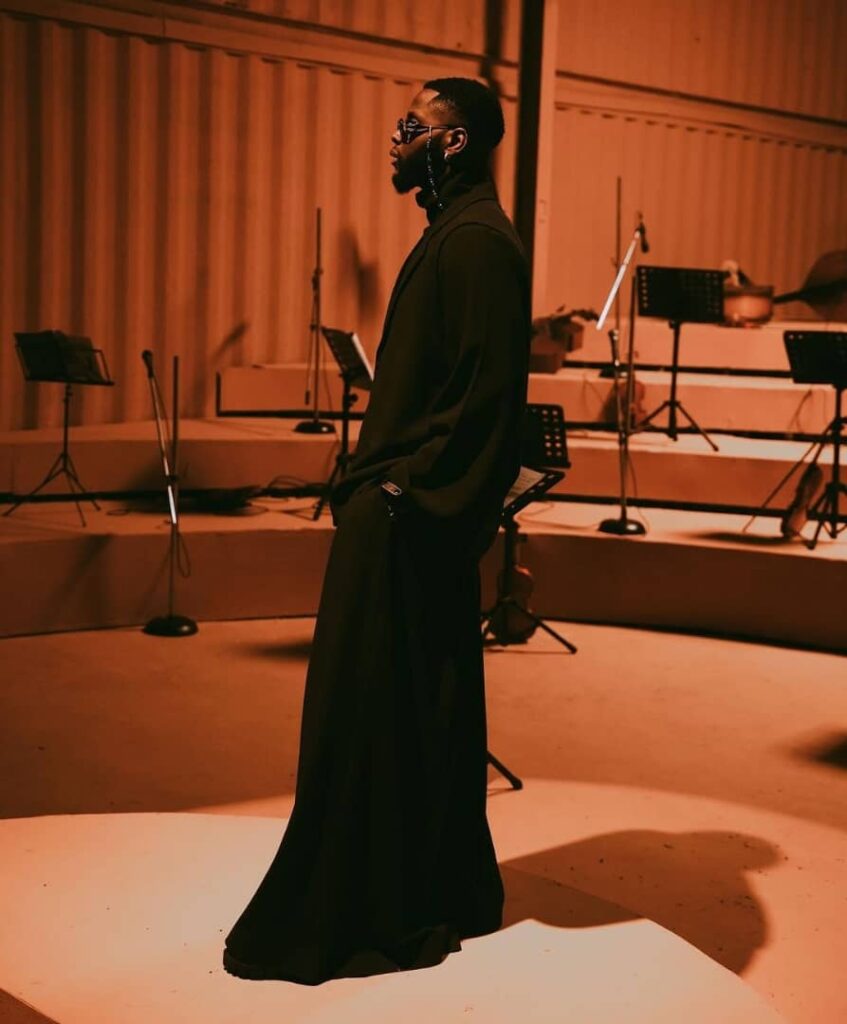 Our 'G' of the moment, Kizz Daniel effortlessly rocks a super-dapper black all-black two-piece ensemble. But then, what steals the show are his larger-than-life pants. His swag is simply giving 'sholowo', making him a fashion dream of the moment.
Toke Makinwa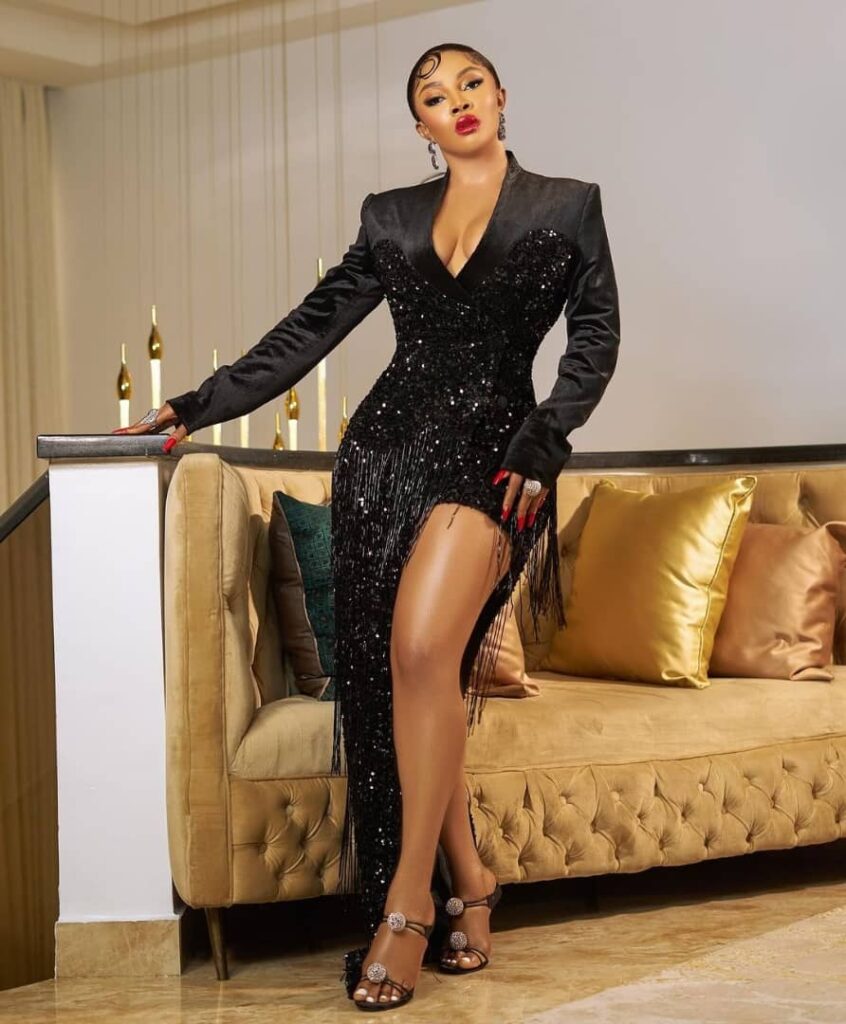 Multimedia personality Toke Makinwa stuns in an all-black asymmetrical sequined suit by House of Julyet Peters, featuring alluring fringe details and a matching sequin mini skirt. Paired with black heels and a daring plunging neckline, she exudes pure fabulousness in this captivating ensemble.
Sandra Essiene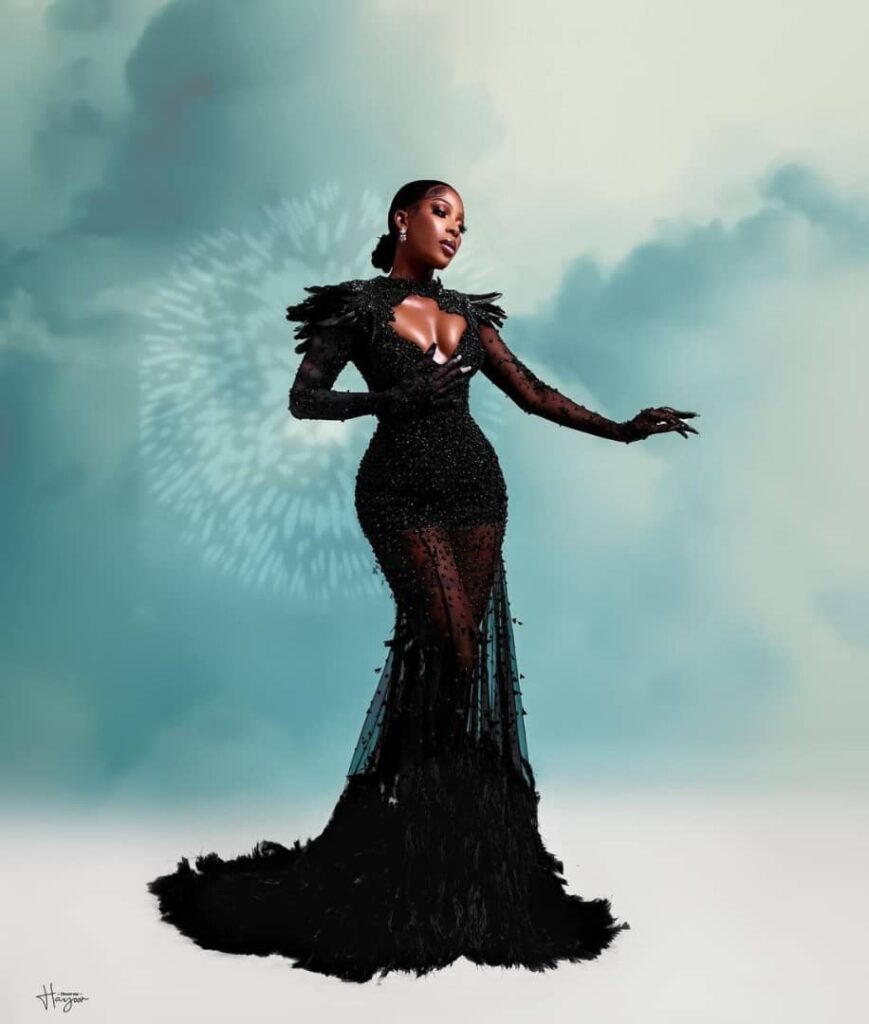 Ex-BBTitan housemate and model, Sandra Essiene, known for her bold style, turned heads in a sheer, floor-length sequin gown by Emagine by Bukola. The dress's feather details at the hem added a touch of sensuality. Her ensemble was completed with black sheer gloves, enhancing the overall allure of her look.